We looked inside some of the tweets by @wohcuIt and here's what we found interesting.
Inside 100 Tweets
Time between tweets:
3 hours
Tweets with photos
28 / 100
Tweets with videos
22 / 100
Quoted @wohcuIt
for as much as y'all talk about UGH y'all clearly aint get the message about unnecessary anger😭
these niggas don't read lyrics remember https://t.co/OnpaUR6IQO
Quoted @fatimafarha_
My notifs are filtered so I didn't see the replies to this tweet & I'd like to clarify that me saying they're comedians = they're just 7 super funny people who ended up together. It was in no way to disregard their musician status. I'm sorry I didn't make that clear! https://t.co/ejHIh0srqu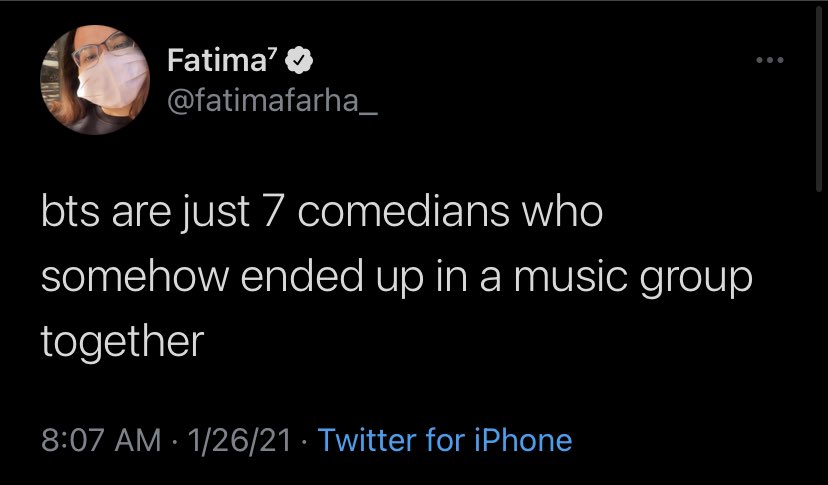 oh BROTHER https://t.co/TINsSFiMzw
from a press release about the upcoming BE (essential edition) 💌: Several components of the album will be different from the previous record, and @BTS_twt's surprise gifts for fans will be unveiled one by one before the album's release on February 19.