We looked inside some of the tweets by @wcgsports10 and here's what we found interesting.
Inside 100 Tweets
Time between tweets:
18 hours
Tweets with photos
11 / 100
Tweets with videos
0 / 100
Quoted @AdamSchefter
Final Patrick Mahomes' deal: 10-year extension worth up to $503 million. It includes $477 in guarantee mechanisms and the ability for Mahomes to have outs if guarantee mechanisms aren't exercised. Mahomes was represented on the deal by @chriscabott and @leighsteinberg.
Whoa!!! https://t.co/NyOH3sp20c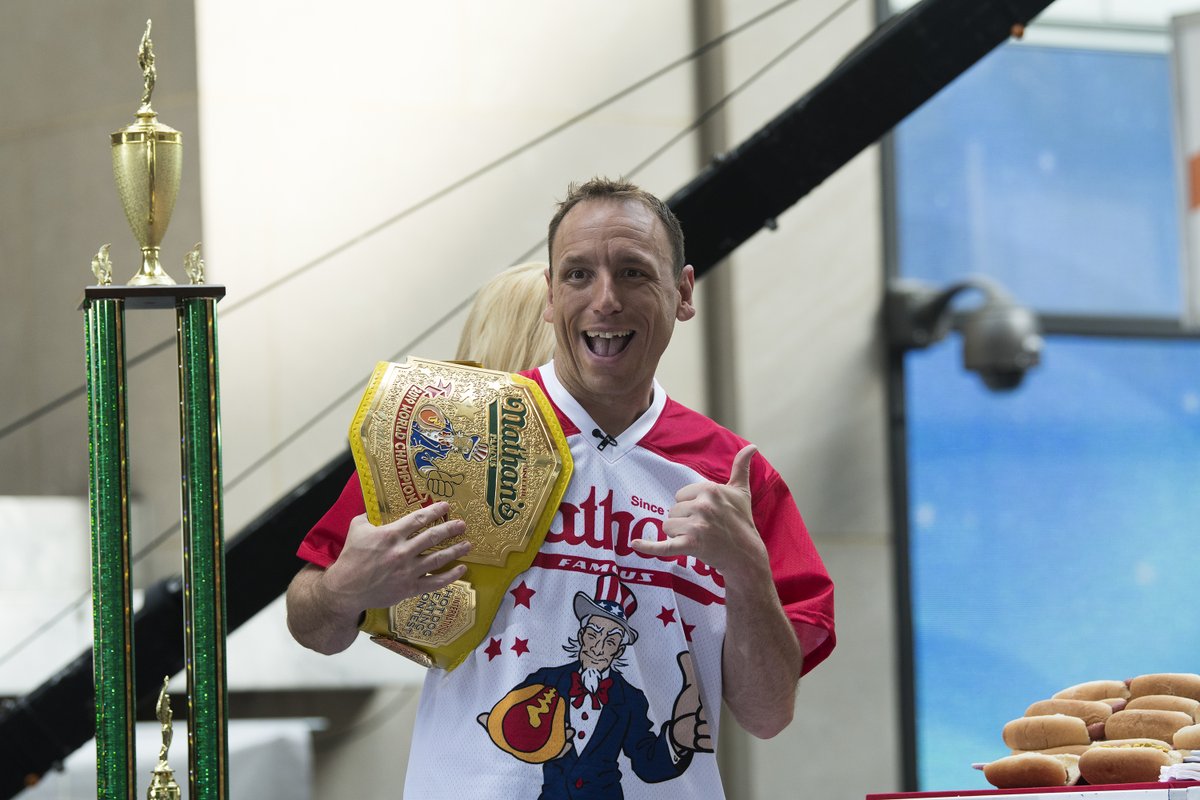 Joey Chestnut breaks his own world record with 75 hot dogs and buns 🌭 He's now a 13-time Nathan's Hot Dog Eating Contest champion, the most of all time. https://t.co/Y142Id81wH
#BREAKING: Allegheny Co. bars ordered to close following recent COVID-19 case spike. Restaurants with bars will be allowed to stay open, but cannot serve alcohol on site. The closure will go into effect June 30th https://t.co/PTyjYAEsiZ
Quoted @realDonaldTrump
Coronavirus deaths are way down. Mortality rate is one of the lowest in the World. Our Economy is roaring back and will NOT be shut down. "Embers" or flare ups will be put out, as necessary!
Fake news https://t.co/4KPxy8J7pG
The Fulton County Sheriff's Office Fugitive Unit just apprehended Wendys arson suspect Natalie White moments ago. White is being booked into the Fulton County Jail right now. This case is being investigated by @ATLFireRescue Arson Unit. @FGTV @FultonInfo
Quoted @ZekeJMiller
TALLADEGA, Ala. (AP) — NASCAR says a noose was found in Black driver Bubba Wallace's garage stall at Talladega Superspeedway.
Disgraceful. I stand with Bubba https://t.co/Ay2nRoeP7G
Police officer was just behind me in line @dunkindonuts, I bought his coffee for him. He pulls up next to me at the stop light, takes his glasses off, nods his head up and down, with the most sincere look and says THANK YOU 🖤❤️ #change