We looked inside some of the tweets by @twinkleblinc and here's what we found interesting.
Inside 100 Tweets
Time between tweets:
33 minutes
Tweets with photos
11 / 100
Tweets with videos
5 / 100
BREAKING: President Trump says he will sign an executive order to promote "patriotic education." It will be called the 1776 commission. https://t.co/T3ynH52lTW
Quoted @realDonaldTrump
...China as a "positive development" for America and the world. If it were up to Joe, bin Laden and Soleimani would still be alive, ISIS would be still on the rampage, and China would now be the dominant power in the world – not America.
Good thing it's not up to him.😎 https://t.co/wUNMaJv8SQ
@TheRealAlice333 They need to audit all of the citations. See if they are given by only a handful of officers. See of those officers are getting kickbacks, extra OT, etc. as an incentive to violate our rights. It'a disgusting what is happening out here.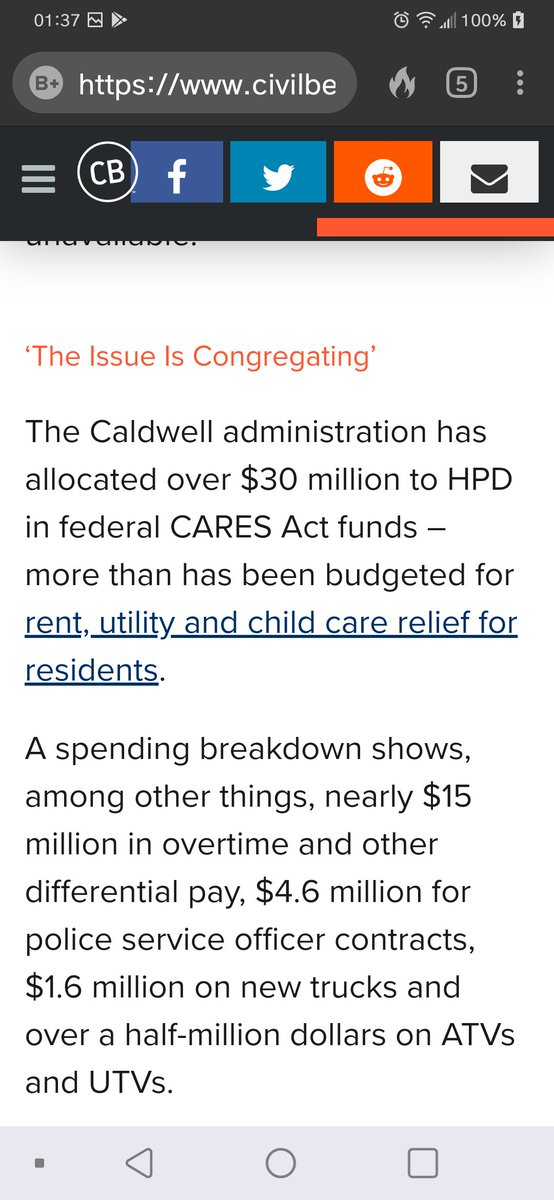 Money. Look: Where is all that money going? They tell you right here. They are blowing it on stupid shit. Now they're extorting their residents for more money, and at $100 a pop, with a nice criminal charge on their records. https://t.co/9p40YwSVX3
Quoted @rcurtis808
"Honolulu Police Are Issuing An 'Unprecedented' Number Of Pandemic Tickets" "A review of court records yielded numerous citations that seem to have little to do with protecting public health." https://t.co/37nmXRghrt
This is a blatant violation of Constitutional law. Read the whole article, these people have stepped entirely out of their minds.👇 "Shortly before the beaches and parks closed last month, at least one of HPD's eight districts implemented a citation quota." https://t.co/qybqZng70B
And otherwise reasoning, intelligent people everywhere STILL answer, "Sure thing!" Take. Them. Off. Let some oxygen reach those brain cells.😎 https://t.co/CvCSpaJBXB
Quoted @thehill
Speaker Pelosi: "We support peaceful demonstrations. We participate in them. They are part of the essence of our democracy. That does not include looting, starting fires, or rioting. They should be prosecuted. That is lawlessness." https://t.co/Xq89RLR70f
Too little, too late.😎 https://t.co/cXHABYiGx9
Quoted @starlola2
@realDonaldTrump Mr. President the ppl of Hawaii need your help. We are still locked down suffering catastrophic economical damage. We're asking you wholeheartedly & with the utmost respect & reverence to step in. Please don't forget about us. We are ready to vote for U #Hawaii
I know you hear these people, @realDonaldTrump. Hawai'i could use a good, solid injection of hope right now.☀ https://t.co/7UC3WnFJk0
@starlola2 @realDonaldTrump I believe he will, and likely is already working on it. You guys are entrenched out there, lots of baddies in high concentration. Just don't give up, no matter what. They only kick and scream when their position of power is threatened, and they're definitely doing that.💙
No human being should ever be forced to wear a mask, period. But it becomes downright abusive with regard to children. No different than people who smoke around their kids. They don't get a say in it, because they are at the mercy of adults. They just have to live with it.⚡ https://t.co/62BJ6ny3Sj
Quoted @Qtah17
I'm going to talk to all of you about a secret weapon that the Trump administration has. It's called the '14th amendment'. Written perfectly for times that we are now going through. Follow along! 👇🏼
Recommended reading, especially for those currently being held hostage in their homes by tyrannical public "authorities". They are violating the law of the land, and they will not get away with it. Hold that line, Patriots, and don't let go.👇👇👇🇺🇸 https://t.co/5jN3lbx0Gt