@NayelySpring910 I'm still amused how you got Breonna Taylor's name on your profile yet you're so in love with racist ideologies. MAKE IT MAKE SENSE 😂😂😂😂😂😂😂😂😂😂😂😂😂
@Craig82188 @austinsmithsolo @Zendaya lmao look it up. race is a social construct created to cause division. hence why it's a myth, but that's too deep for this discussion i see.
@Sandyblue24 Father and son 🥺 Also Louisville medics need support with National Guard shipping in for tomorrow's announcement on the Breonna Taylor case. Might get ugly. https://t.co/RJ5O9NC031
@achygetmoneyy @Vitricate yeah because of LeBron..... Steph was horrible in that game because they were trapping him at half court and daring KD to beat them by himself and then he did lol. LeBron's a top 2 player of all time calm down.
@Craig82188 @austinsmithsolo @Zendaya Mixed refers to culture not race. Race is a fucking myth at the end of the day, so being biracial isn't even real. You can't be two races. That's just something the white man came up with to divide everyone.
@LakersSpin @jeraldtapz Do you know what fashion is? It's called complimenting the main focus (the shirt in this case) which is similar colors as to not clash, even black would look somewhat off
@NayelySpring910 @StevenCanals @Zendaya Lmaooo you got a breonna Taylor's name on your account and yet continue to support white supremacy ideologies. You're lost 😂😂😂, a true clown 🤡🤡🤡🤡.
Quoted @SchittsCreek
With Catherine O'Hara, Eugene Levy, Dan Levy and Annie Murphy winning their #Emmys tonight, that means our little Canadian show is the first comedy OR drama to ~ever~ sweep all four acting categories, and that is absolutely wild 🇨🇦 https://t.co/fEUnaLoDBr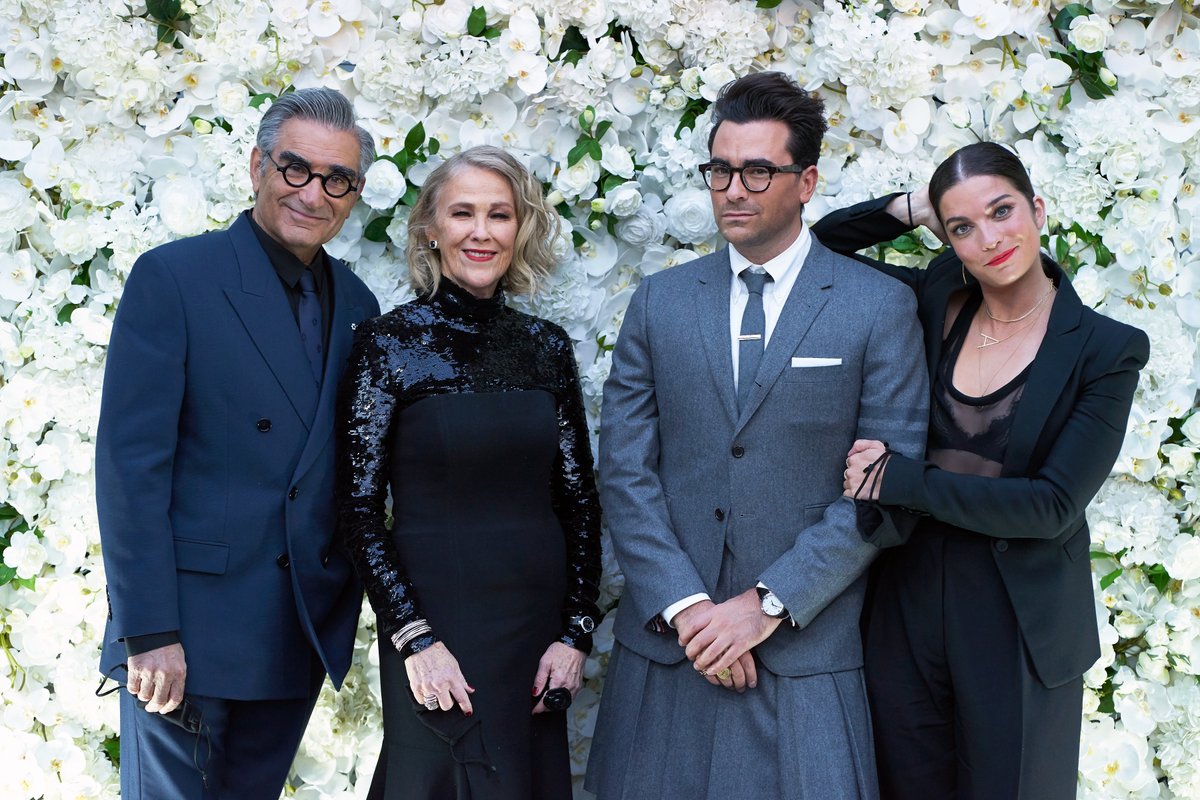 well deserved !! this show is good af https://t.co/8B2OXKVmw6