We looked inside some of the tweets by @simcha1972 and here's what we found interesting.
Inside 100 Tweets
Time between tweets:
26 minutes
Tweets with photos
26 / 100
Tweets with videos
0 / 100
My brain is tired. But my syllabi are done. So...here is some bird happiness to close your day. Sleep well. https://t.co/VAlfYURSvA
@SonjaStarr @LeahLitman In answer to your question, I absolutely WOULD freek out, except my freakout circuits are all burned out at this point. I think maybe my adrenal glands collapsed from overwork at some earlier point of the Trump era.
Quoted @CNN
A Black man will spend the rest of his life in prison for stealing hedge clippers after the Louisiana Supreme Court denied his request to have his sentence overturned last week. https://t.co/IuVmbNSjd8
Slavery by another name. Period. https://t.co/mZsk2e1pIL
Nacoma James, a 42-year-old teacher and assistant high school football coach, died on Thursday while self-quarantining with COVID-19 symptoms. https://t.co/UKqIuMKVmo
Quoted @jackmjenkins
NEW: Liberty Board member Dwight "Ike" Reighard, a member tells @RNS he is "very concerned" about recent events and that Falwell Jr.'s leave of absence is only the "beginning steps the University Board will more fully address in the days ahead." https://t.co/iIKfiEYjz2
My guess is this goes the usual route of: admits a drinking problem, goes to rehab, says God saved him, tells people to send more money https://t.co/KnpONu19Gh
Too many grocery chain CEOs continue to treat their workers as expendable. This is utterly unacceptable. It's time to reinstate hazard pay for all of America's grocery workers. Read my latest op-ed with @UFCW. https://t.co/Pkj3ZvlqfE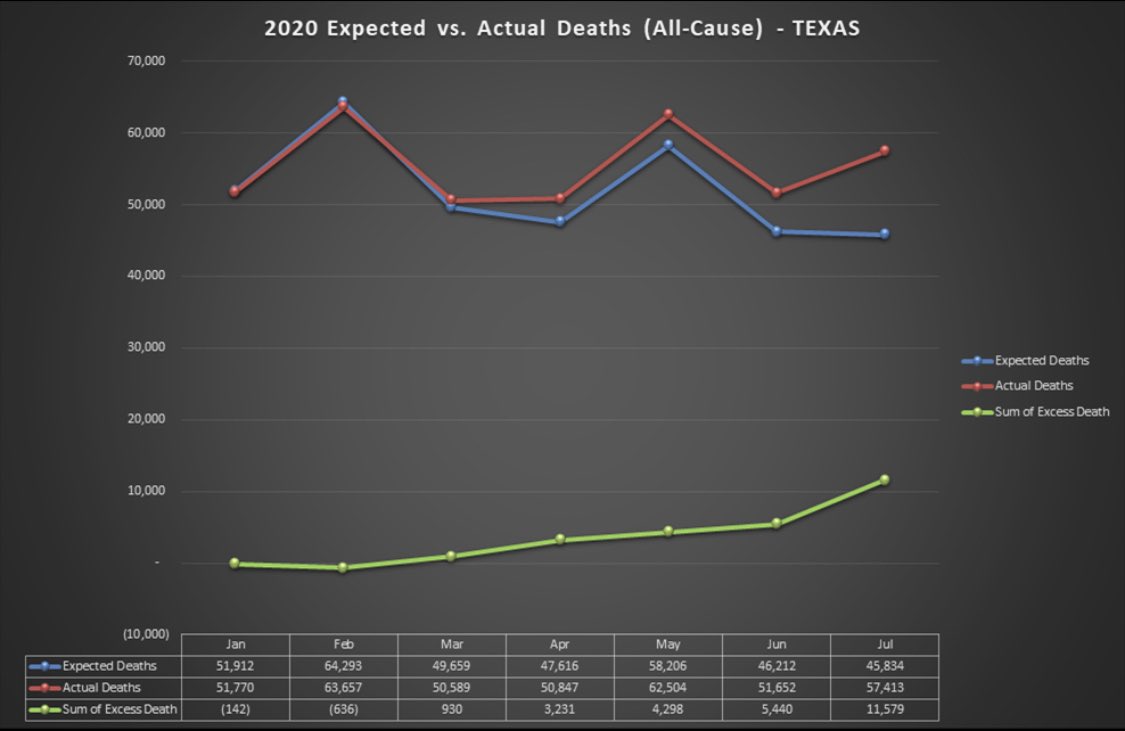 BREAKING: Texas had 11,500 excess deaths in July alone. One state, one month. A tragedy of unprecedented proportion. CDC data. Graph courtesy of @JessStrawn. https://t.co/MtXIz4mi99
I've been wondering why racist politics and corruption often go hand-in-hand. Why should racism lead to corruption more than any other sinister ideology (tax cuts for the rich, militarism, etc) — and @josh_levin 's Slow Burn abt David Duke gave me some ideas.