We looked inside some of the tweets by @pinkmommy5 and here's what we found interesting.
Inside 100 Tweets
Time between tweets:
an hour
Tweets with photos
42 / 100
Tweets with videos
0 / 100
Quoted @jedwards73
When they no longer divide us by race, religion, education, economics, culture, and sex they try to divide us with mask or no mask! Don't let ourselves be divided! Respect each other and your personal freedom! The land of the free!!!!!
The Dems just cannot stop until this Country is so divided!! #WakeUpAmerica #WeThePeople https://t.co/4jomfLDcTv
Wow! Even your former staffers see how full of hate and divisive you are! #TDS is raging! No wonder your ratings are in the dumpster! Get a clue! Former CNN Staffers Call Out The Network For Being 'Divisive and Boring' In The Trump Era https://t.co/RyCNXsP9Vh
So now it's clear! Soros strikes again! Big donor to her! She's doing his dirty work!🤬 St. Louis Circuit Attorney Kim Gardner Has a Long History of Outlandish Behavior and Dangerous Policies Before She Started Harassing the McCloskeys https://t.co/YRBiDLIhQA
Founding Father Spotlight December 25, 1776 Christmas Day General George Washington leads a daring, dangerous mission to attack the enemy forces across the frigid river at Trenton. The Victory they won was a critical turning point in the war after many losses and sorrows. https://t.co/LIZSqWNJa4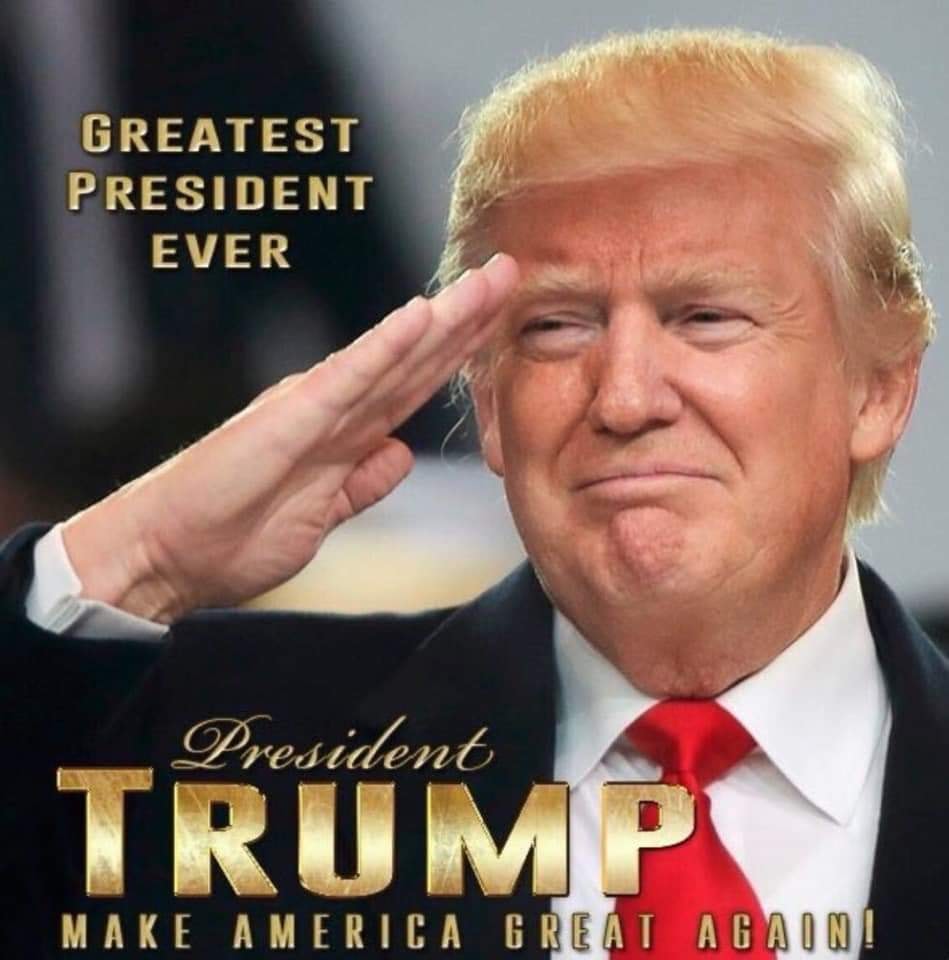 Why can't we paint, "Make America Great Again" on the street in front of DeBlasio's home..?!?! https://t.co/KrfdOS89AX
Quoted @HerschelWalker
I believe we have to correct voter suppression, but the way we make a change is going out to vote in senate and congress members who will do the right thing for the USA!
Exactly, and fraud is a really big thing to correct as well! When a cat that's dead, no matter he's a cat, 🙄gets a mail in ballot it's time to stop those! Only absentee should be allowed like @POTUS said! Stop. #VoterFraud #ItsReal #SaturdayMood https://t.co/Rx8IYjY1OF
Yep the USA is so racist they have to plant racist notes themselves! What is wrong with people?Their hate or need for attention is off the charts! #Hate 😠 Hate Hoax: Texas A&M Student Caught on Video Posting Racist Notes on His Own Car https://t.co/BEqVZHuxop
Wow! 💥💥A bombshell! 💥💥This story didn't fit Dems agenda! MSM covered once more! Read this! 🤬MUST READ: Body Cam Transcript Tells a Different Story on the Death of George Floyd https://t.co/kPINOxL20y
Quoted @MittRomney
Unprecedented, historic corruption: an American president commutes the sentence of a person convicted by a jury of lying to shield that very president.
Judas betrayed Jesus for a payout. Mitt you are a Judas to the GOP, POTUS & the American people. How much have the Dems paid you to side with them? Better yet, what do the Dems have on you? It must be juicy, you're scared to death to go against them. You are a Judas, & traitor https://t.co/JrRIsvE7s7