We looked inside some of the tweets by @pennington_jr and here's what we found interesting.
Inside 100 Tweets
Time between tweets:
2 hours
Tweets with photos
21 / 100
Tweets with videos
26 / 100
For years, Joe Biden fought to cut your Social Security and Medicare—a fact which Joe falsely denied last night. This video (Joe Biden's own words) was created by Bernie Sanders earlier this year to expose Joe Biden's atrocious record and egregious lies! https://t.co/womMTc70RP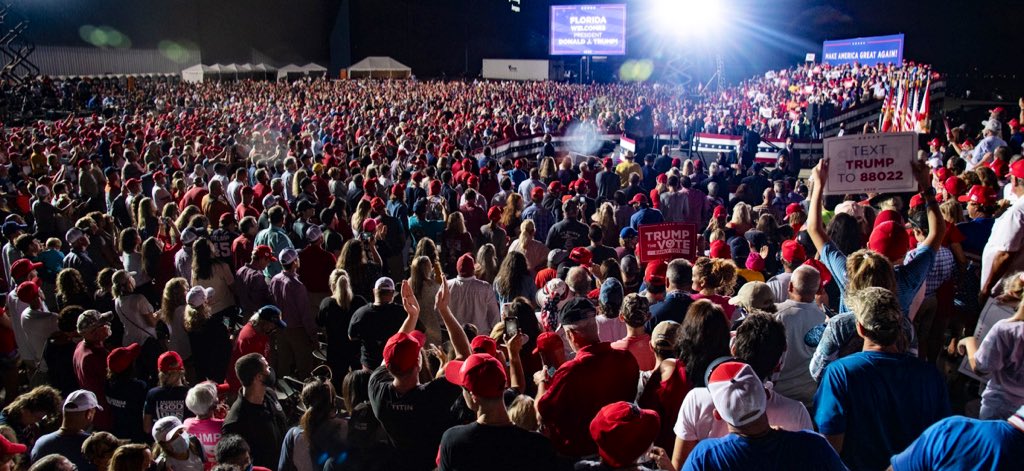 If I do not sound like a typical Washington politician, it's because I'm NOT a politician. If I do not always play by the rules of the Washington Establishment, it's because I was elected to fight for YOU, harder than anyone ever has before! https://t.co/gsFSgh2KPc https://t.co/kNuIW02Dfc
Carney: Joe Biden's Energy Plan Would Eviscerate Wisconsin Sand Miners https://t.co/2PtP3Rj0Id via @BreitbartNews Wisconsin would be badly hurt because Biden would definitely end Fracking. No more Sand Mine usage!