We looked inside some of the tweets by @pbprecious7 and here's what we found interesting.
Inside 100 Tweets
Time between tweets:
11 minutes
Tweets with photos
35 / 100
Tweets with videos
5 / 100
@Sen_JoeManchin Fauchi's a sellout for the Democratic Party against Trump, he's probably on the Democratic payroll! You're a sellout for America you're supporting the radical left! Shame on you!
Quoted @mschlapp
These fliers are being left in Kansas City neighborhoods. This on top of our former KS National Committeeman getting run over on his yard due to his Trump sign. Please pray that America will reject this violence and hate. https://t.co/vQlb1ZqiVg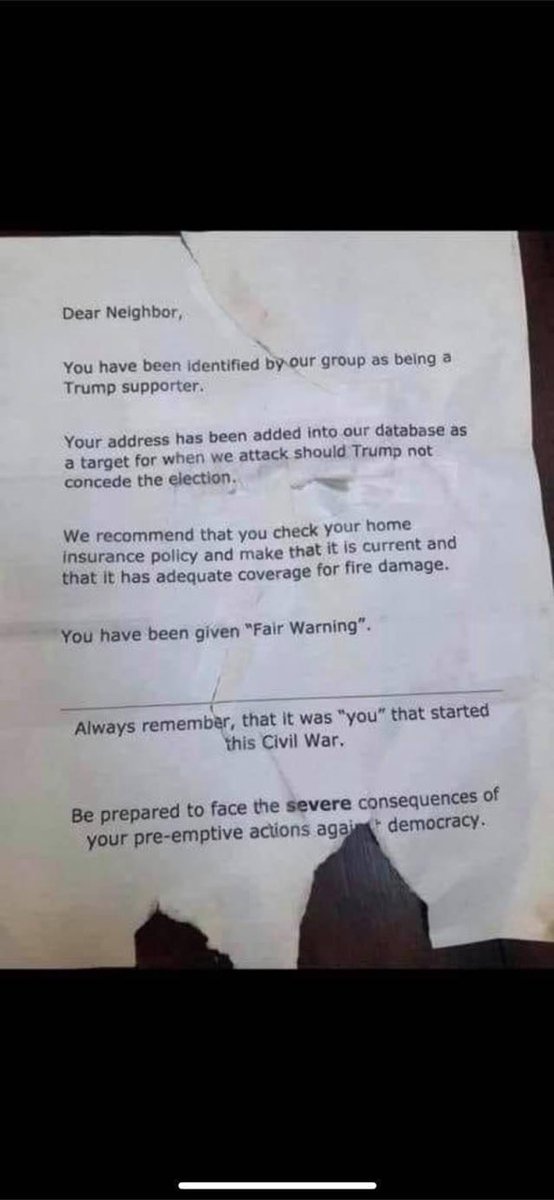 Trump Supporters, that don't identify as Trump Supporters for fear of #BidensRiots thugs, will be out in droves prior & on Election Day to vote Donald Trump! #TRUMP2020ToSaveAmerica https://t.co/W98MKNOrVZ
⚔️🛡ATTENTION PATRIOTS🛡⚔️ 🇺🇸WE HAVE ONE HECK OF A PATRIOT ABOUT TO HIT 5K🇺🇸 ⚔️1_Gabriel_17 IS THE FIERCEST TRUMP SUPPORTER I KNOW⚔️ 🛡HE IS AN LEO AND WILL FIGHT TO HIS DEATH TO PROTECT OUR COUNTRY, COMMUNITY, AND THE PEOPLE HE LOVES.🛡 HE IS AMAZING!!!!! 👉🏻@1_Gabriel_17 👈🏻 https://t.co/dRyeY2SDlT
I'm voting for @realDonaldTrump because he's NOT a politician. I voted for him 4 years ago for this reason and shall vote for him again for this reason. He gets things done quickly and he will turn the economy around quickly. There you have it folks there you have it🙄
Jeffrey Toobin suspended by New Yorker for pulling his dick out on work call, says he did not realize camera was on https://t.co/IYEjiAB6g5
I love it!!!! FUN FUN FUN!!!! Way better than the doom and gloom DEM rally's ...win or lose Let's SALSA!! JEEZ MAKE THE WORLD FUN AGAIN!! https://t.co/fN5CVeS0VY