We looked inside some of the tweets by @matti_colley and here's what we found interesting.
Inside 100 Tweets
Time between tweets:
11 minutes
Tweets with photos
11 / 100
Tweets with videos
0 / 100
Hard to believe that Tory MP @drcarolinej, who is a part-time Consultant paediatrician, voted against #FreeSchoolMeals during a pandemic. It's just so wrong headed and shameful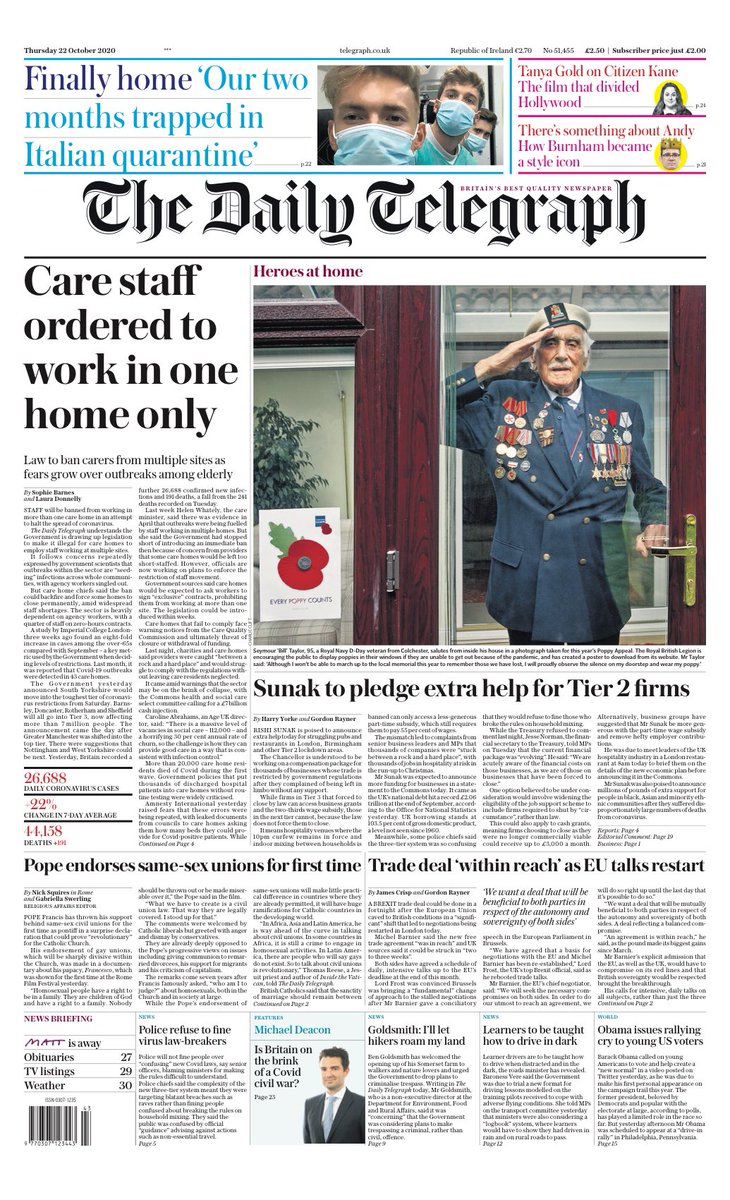 This has been a long time coming- have been reporting on problem of transmission via multiple home visits since April. But there are social care labour shortages (widely expect to get worse after end of transition), and care home managers will ask for a plan to fill the gaps. https://t.co/xrS0b0ceU1
Really can't get enough of hearing MPs justify charging children for food in schools, knowing most will have dined out in subsidised bars and restaurants, while claiming daily allowances and expenses. There's something very wrong with our priorities #FreeSchoolMeals #Newsnight
If the Tories really cared about ending child food poverty, they'd implement 3 recommendations from the National Food Strategy as laid out in Marcus Rashford's excellent petition. Why won't the Govt implement those recommendations? https://t.co/8mn88DKl9b #Newsnight
#Newsnight It's👏not👏a👏free👏handout👏 It's👏not👏the👏Government's👏money👏 It's👏our👏taxes👏 Spend👏it👏on👏feeding👏children👏who👏need👏food
Mr Simmonds is making excuses for the disgraceful way the majority of Tory MPs acted today. We should not be living in a UK where children are growing up without access to healthy meals. #Newsnight
#freeschoolmeals How many children get free school meals? England: 1.3 million children claimed for free school meals in 2019, 15% of state-educated pupils, take-up greatest in parts of London, north of England & Midlands between 1/4 and 1/3 of all pupils receiving free meals
Quoted @BBradley_Mans
Gov has lots of responsibilities: supporting the vulnerable, helping people to help themselves, balancing the books. Not as simple as you to make out Marcus. Extending FSM to sch hols passes responsibility for feeding kids away from parents, to the State. It increases dependency. https://t.co/AGelqU78sz
I grew up in Mansfield. I grew up with kids whose parents couldn't feed them. I saw how shit their lots were. I was lucky. Mum worked on a checkout & dad down the pit. We ate. Some of our friends didn't. I regret terribly that my home town now has an MP who doesn't get it. https://t.co/X83BqmYv9e
1/x - I don't normally do threads, but after hearing today's decision by Parliament not to fund additional #freeschoolmeals I thought I'd do one. Like @MarcusRashford, I do OK for myself now. I have a great job that I love which pays well - I'm blessed & grateful.
Quoted @BootstrapCook
The Tories have voted AGAINST @MarcusRashford plea to feed hungry children during the pandemic. Never forget this. In a time of national crisis, they subsidised their own meals despite £80k salaries, propped up their wealthy mates, and left over a million children to go hungry.
This 👇🏻 https://t.co/i8olFo5W5D
Our Crisis Messenger service provides free, 24/7 crisis support across the UK. If you're a young person and need urgent support with your mental health, please text YM to 85258. https://t.co/zM2YcVebkP