We looked inside some of the tweets by @malika_andrews and here's what we found interesting.
Inside 100 Tweets
Time between tweets:
6 hours
Tweets with photos
15 / 100
Tweets with videos
10 / 100
New story: President Donald Trump said seeing athletes kneeling during the anthem is "disrespecting our flag" and causes him to "turn off the game." LeBron James: "I really don't think the basketball community are sad about losing his viewership" https://t.co/I9Ds9QHhih
Pelicans coach Alvin Gentry passionately calls Sunday's incident when the Aurora (Co.) police drew guns on a Black woman and four minors after mistaking her car for a stolen vehicle "disgusting" and much more. https://t.co/aG465cUfNv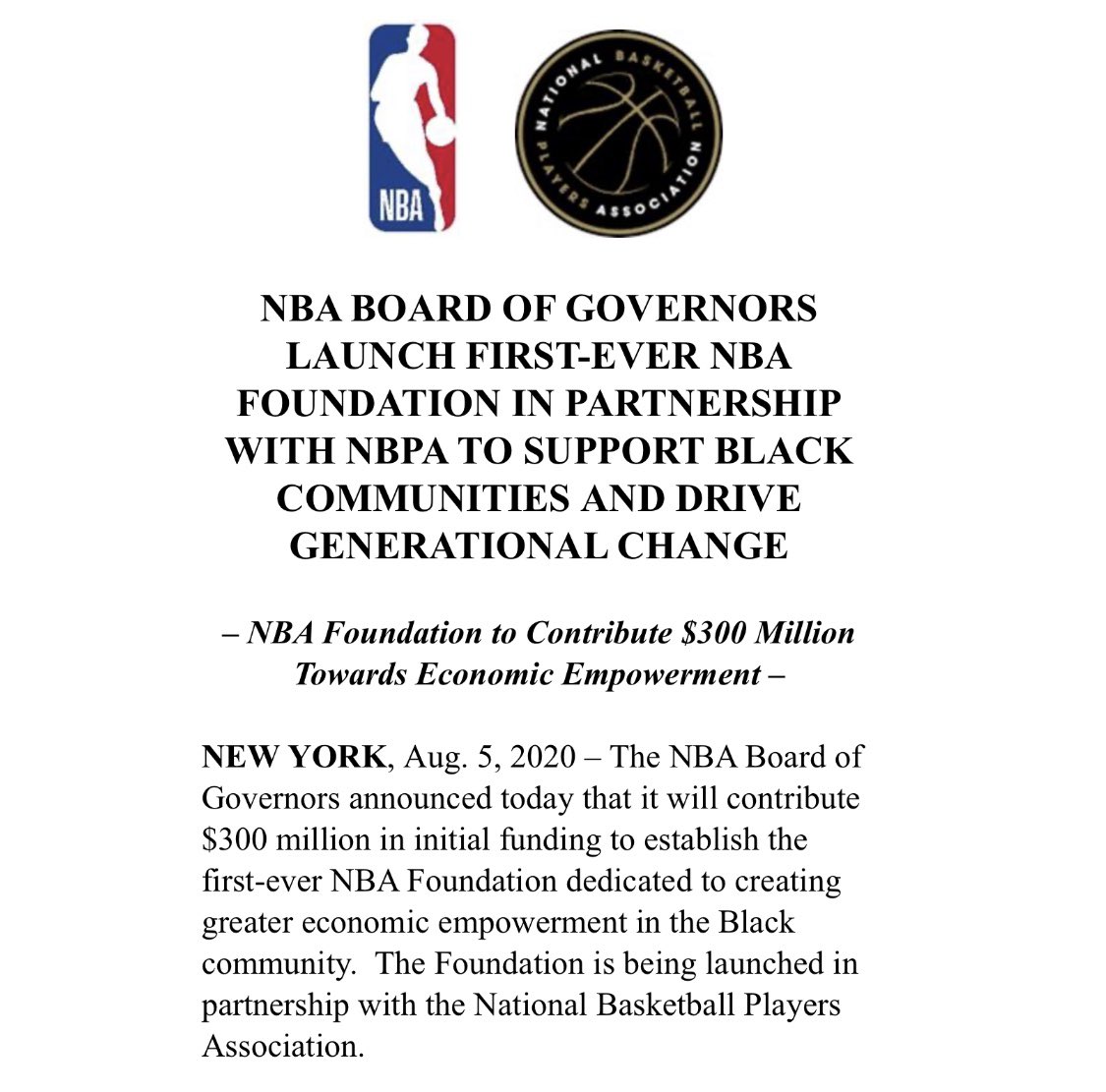 Big news from the NBA & NBPA, pledging $300 million towards economic empowerment in the Black community. https://t.co/kqgAOZHvPu
WNBA players are T-shirts to games this week to support Rev. Raphael Warnock, who is challenging Atlanta Dream co-owner Kelly Loeffler (R-Ga.) for her Senate seat. https://t.co/hnDYXTuG52
Quoted @TimBontemps
Meanwhile, Jamal Crawford left the court after getting tangled up with Eric Bledsoe. Looked like Bledsoe might have stepped on his foot. But he immediately called for a sub and went to the locker room. Nets GM Sean Marks went back to check on him, and then came back.
Crawford is out for the remainder of the game against the Bucks (left hamstring), the team says. https://t.co/Tq3IXHjDwK
Quoted @malika_andrews
Jamal Crawford is available for the Nets game against the Bucks today, the team says.
Jamal Crawford will come off the bench, Jacque Vaughn says. He will play "short stints." https://t.co/Nc5HeW0dpo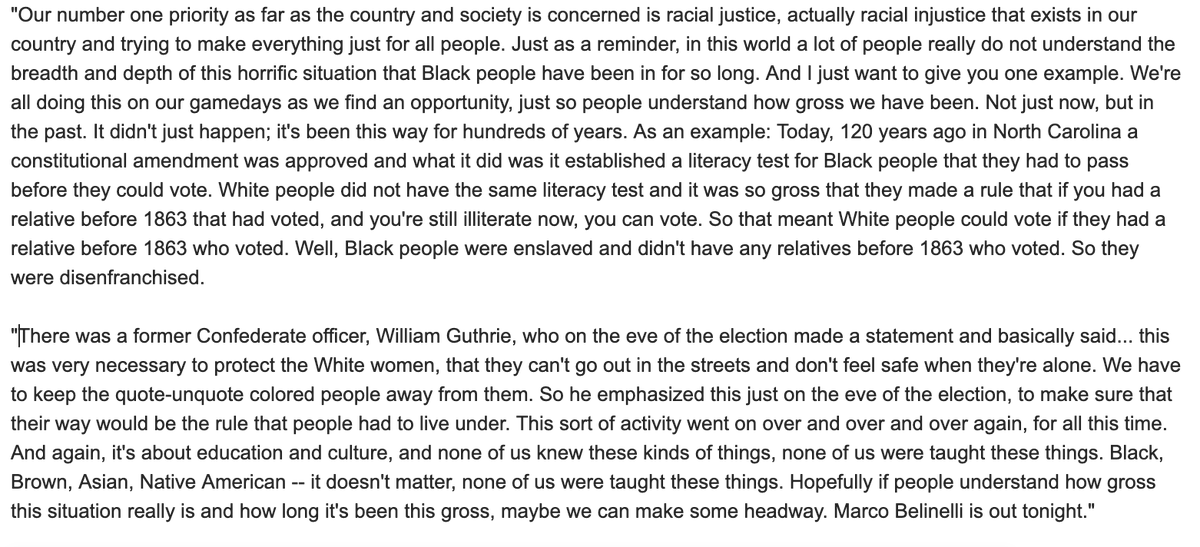 First question for Gregg Popovich today was about Marco Belinelli's status for the game against the Grizzlies. This was his answer: https://t.co/oLxV6J2mdD
I never want to see the play where @bosnianbeast27 broke his leg again. He says he's watched it 1000 times, trying to understand why it happened. But also, to appreciate how far he's come. https://t.co/FZXEBg9JMj