We looked inside some of the tweets by @kingwgd and here's what we found interesting.
Inside 100 Tweets
Time between tweets:
2 days
Tweets with photos
0 / 100
Tweets with videos
10 / 100
Quoted @JulieHaslam
Well Mendy played a blinder there - good for him. Great game. Maybe all the haters can pipe down for 10 minutes now?
...and hopefully Pep and Txiki can stay for another week too? https://t.co/Ygg4cxjjVn
I know we're in complete crisis (after just two games!!!) but fortunately Pep has Jamie O'Hara and Carlton Cole to help him identify exactly what is going wrong. Robbie Savage and Phil Neville were similarly invaluable on MOTD during his first season. #talksport #mcfc
No excusing City today - we deserve nothing from the game. This performance is a total mess but the three penalties 'manufactured' by Leicester today is a case study in everything that wrong with Football 2020. #MCILEI
Had a WBA player made the same handball contact as Havertz, the referee awards a penalty based on all available evidence from elsewhere today. The "Rules" increasingly being screwed. Let's get back to 'in the opinion of the referee'. #WBACHE
If that represents a 'clear goal scoring opportunity' for Watkins, Villa have got themselves an absolutely bargain. Even the Golden Boot isn't entirely out of the question. He could get 50 this season. #AVLSHU
#BHA Really looking like a very good side to watch. Unlucky to be behind here.
Quoted @Bernardo_SZN
Hear me out we rebuild Man City like this: We sack Pep and sell Aguero Here's my reasoning Pep isn't good enough for our team. He bottles outside of the prem and he is shit without a good team We should sell Aguero and get Suarez as I personally think he would do bits
Everybody's had a drink! https://t.co/Zd2xVysWNm
The circus is finally over. Let's move on. #Messi
Help a lad out here. The more the merrier. ...@henry_parish18 here is the perfect opportunity to put all those hard luck FPL sob stories behind you once and for all 😀 https://t.co/xBI9pmBKKX
Quoted @Madi989
Messi to City. Reunites with Pep, linkup with his bf Aguero, and play alongside De Bruyne. I want him to stay but if he wants to leave then it gotta be City mate ❤✊🏻 https://t.co/NY4S6ty8Ct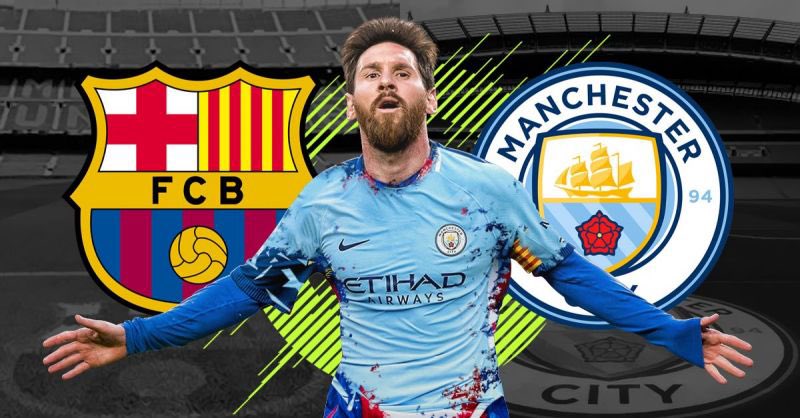 ...but can he play in a three with Gundogen? https://t.co/AV51Lfp2BN
Quoted @StanCollymore
It's called Little Man syndrome. If all you have is money but a complete lack of a soul, the truth is that players will only ever stay at money clubs while that money and good times flow. Players never stay at those clubs because of the magical history forged over decades. https://t.co/yhoxrlx1CB
Fortunately the is no 'fit and proper' test for the modern day sports journalist or our fish and chip paper would be exclusively plain and greaseproof. https://t.co/NuzpZYvcde
Quoted @OneEyedLycan
@City_Xtra @ManCityMEN Yaya deserve a statue. Silva was great for a decade, Yaya was great for 5 seasons at most and Silva was a total professional even when his kid was ill. Yaya unfortunately along with his agent acted like a child at times and didn't do himself any favours
If Yaya were ever to get a statue, it needs to be beside a larger one of @fernandinho because if he didn't have that man beside him, doing the work of two, in his glory years, Yaya would never have enjoyed the career he had at City https://t.co/w5sZFPAzXH