We looked inside some of the tweets by @farra521 and here's what we found interesting.
Inside 100 Tweets
Time between tweets:
2 hours
Tweets with photos
15 / 100
Tweets with videos
10 / 100
The bus was bombed and he was murdered by the terrorist that made it happen. The bus didn't just "explode". Who writes these headlines? https://t.co/XOn65NmxQ7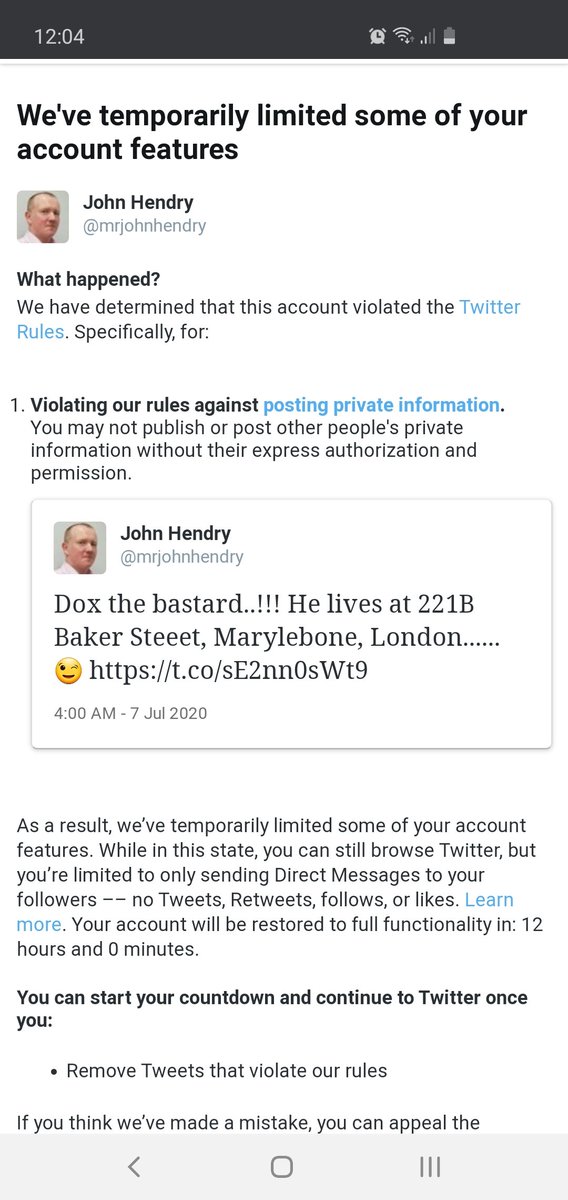 Morning, just back from a ban for posting a humorous tweet in which I jokingly posted fictional character Sherlock Holmes "private address". Banned for 12 hrs. Twitter has officially lost the plot...⬇️ https://t.co/LyTCQq3TsL
Nike Execs Stop Breathing After Kaepernick Points Out Racists In 18th Century Also Breathed https://t.co/T52eBE3FCF
@realchrisrufo May I present to you the single best argument against open immigration in human history. These communists come to America and demand that we demolish our entire way of life and implement a system that has failed over 100 times in 100 countries over the last 100 years.
We have every right to fight to preserve our nation, heritage and culture. When vandals like Tammy Duckworth and Ilhan Omar tell us that we're not allowed to question their patriotism, as they scream about how horrible this country is, we have every right to laugh in their faces. https://t.co/0xjVtUaG3P
Quoted @SkyNews
"I'm still heartbroken." Athlete Bianca Williams has claimed officers 'racially profiled' her and her partner when they were handcuffed and separated from their three-month-old son after a traffic stop in London. More on this story here: https://t.co/Rx9v9fYpUe https://t.co/FlVX87murY
She's even more 'heartbroken' now that everybody's seen the bodycam footage. https://t.co/0rvOkM4h28
Quoted @Manaxium
Does all this trial by association stuff remind anyone else of the McCarthy years? Submit your friends for the purity test!
Yes indeed. And to quote the inimitable Lillian Hellman: 'I cannot and will not cut my conscience to fit this year's fashions.' https://t.co/ZBvRs1PV5w
I'm sure many members of the Commonwealth, independent of the United Kingdom for many, many years now, will be wondering why a pampered prince is lecturing them on acknowledging the past of this organisation that is now built on friendship and cooperation over coercion. Go away. https://t.co/m0QrsW6T9b

An excerpt from my book WOKE: A GUIDE TO SOCIAL JUSTICE, published last year.👇 And an article from yesterday's @guardian, which is clearly stealing all of my ideas. 😡 https://t.co/YAD0umbCTC