We looked inside some of the tweets by @eli27670784 and here's what we found interesting.
Inside 100 Tweets
Time between tweets:
5 days
Tweets with photos
5 / 100
Tweets with videos
15 / 100
Quoted @tplohetski
EXCLUSIVE: Austin Mayor Steve Adler told the public to "stay home if you can...this is not the time to relax" in a Nov. 9 Facebook video. He did not disclose that he was at a timeshare in Cabo San Lucas after flying on a private jet with eight family members and guests. https://t.co/w1uZahGfpM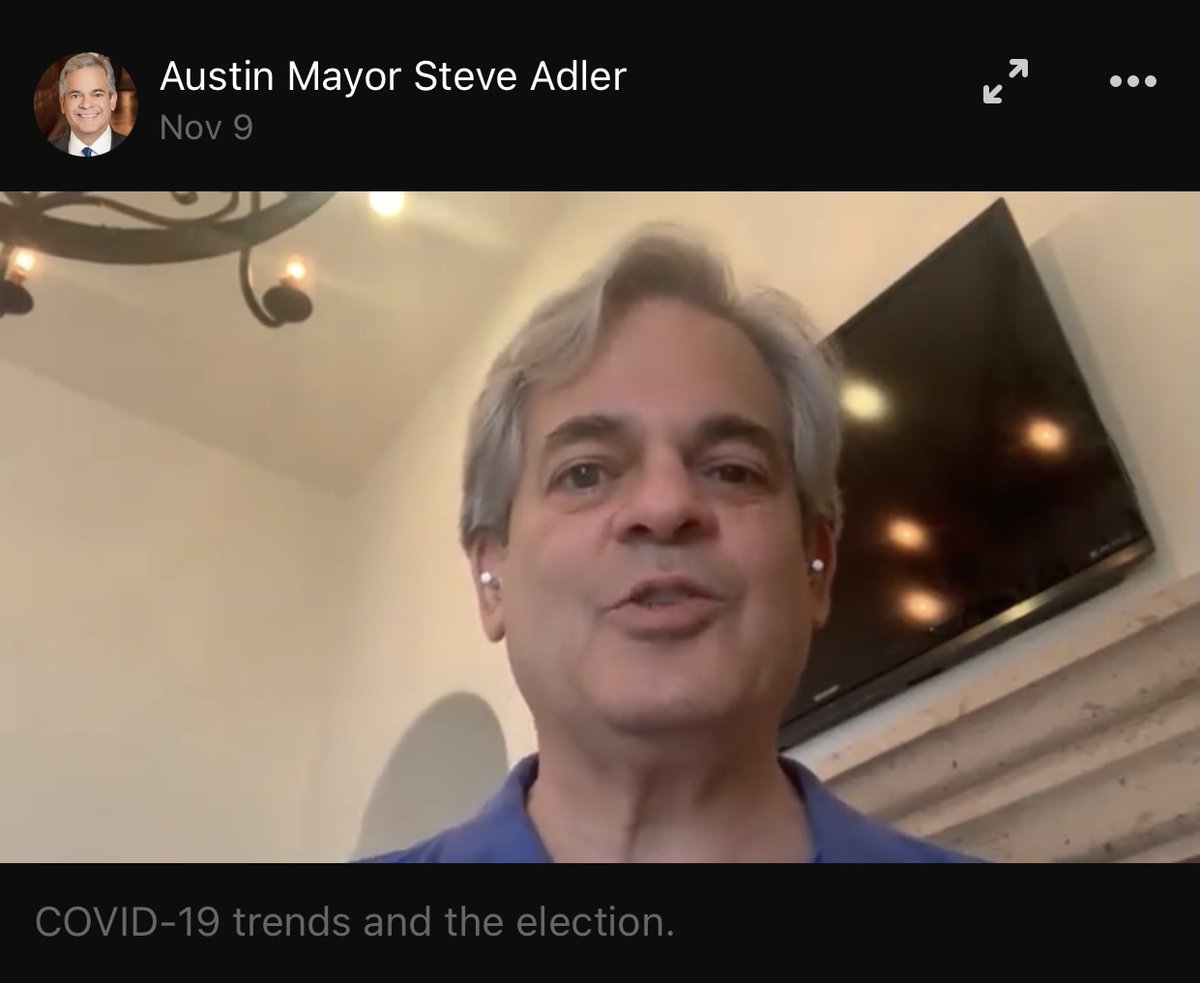 This guy out with family on vacation on private jet... lol. Any one understanding this yet. Vaccine, mask, shut down, 5G, new currency, don't travel.... https://t.co/QbJ0k8YnBL
Quoted @robbystarbuck
This guy was on 🔥🔥🔥 at the MI state senate hearing tonight. He gave a very simple solution for the loss of faith so many have after the fraud they saw. He challenged Biden, Harris and other Dems to "Prove us wrong" by supporting full, transparent audits watched by everyone. https://t.co/2LFAPb6Tft
Right. Thank u for speaking up. Have your local constitutional lawyer close by. These guys don't like trouble and they fight dirty. But yes let's all take a stand. Mahalo https://t.co/2sqJvN31Jr
Quoted @ValiantThor12
I just posted a shit ton of celebrity photos in which they're all wearing ankle monitors of some type. HAVE YOU ALL BEEN SO ASLEEP YOU DIDN'T EVEN NOTICE WHEN THE TV WAS TELLING YOU TO "NOTICE" ANKLE BRACELETS? HOLY BALLS! I AM SPEECHLESS!!! LMFAO!!! !!! !!!
They want the NWO, we got to enforce that as the sovereign in this land we say this is illegal. https://t.co/07wtIvsdR3
Yep, we are on the line folks, we don't got protection like they do. Soon their corrupt protection will be torn from them and they cry like babies, w/ no blankie. https://t.co/VrgjUppYuj
Very proud of the @nypost, my former "hometown newspaper". They have said and shown what everyone knows about Sleepy Joe Biden. He is a CORRUPT POLITICIAN!!!
Quoted @CBSNews
Pelosi says at her weekly press conference: "By the way, tomorrow — come here tomorrow. We're going to be talking about the 25th Amendment." 25th Amendment lays out succession if the president is incapacitated or deemed unable to carry out his duties https://t.co/Sk39EHPIL5 https://t.co/qtnNc3NAD0
Dems planning to harm @realDonaldTrump? Why would they have to talk about the 25th Amendment? It's only invoked if @POTUS can no longer carry out duties, or is removed from office. Dems are trying to install Crazy Nancy as President. https://t.co/w5LETk9Nk1
Congressional Democrats have not stopped their quest to remove President @realDonaldTrump from office since the day he was sworn into office, working night and day to overturn the will of Americans. Here is another installment of their pathetic series. https://t.co/ZvM2pZGjHl
Dem leaders and their allies in the media cheered on the violent left every step of the way... https://t.co/goInUrw6P8