We looked inside some of the tweets by @educator23 and here's what we found interesting.
Inside 100 Tweets
Time between tweets:
9 hours
Tweets with photos
21 / 100
Tweets with videos
11 / 100
The NRA has filed for Chapter 11 bankruptcy protection following a lawsuit filed recently by New York's attorney general seeking to dissolve the group. https://t.co/LTyiK6JBFm
This is the guy they FBI wants in connection with the murder of the Capitol Police officer Retweet https://t.co/4KtAYqkziq
New Ad: The President did this. Trump incited a mob of violent thugs to storm the U.S. Capitol to disrupt the recognition of a free and fair election. He must be removed from office. Airing in D.C. on CNN, MSNBC, and Fox all day today. https://t.co/HKSfsKY6d1
Today marks 11 years since a devastating earthquake in Haiti claimed the lives of hundreds of thousands of people, including 102 members of the @UN family. We will always carry their memory in our hearts & honour their legacy through our work.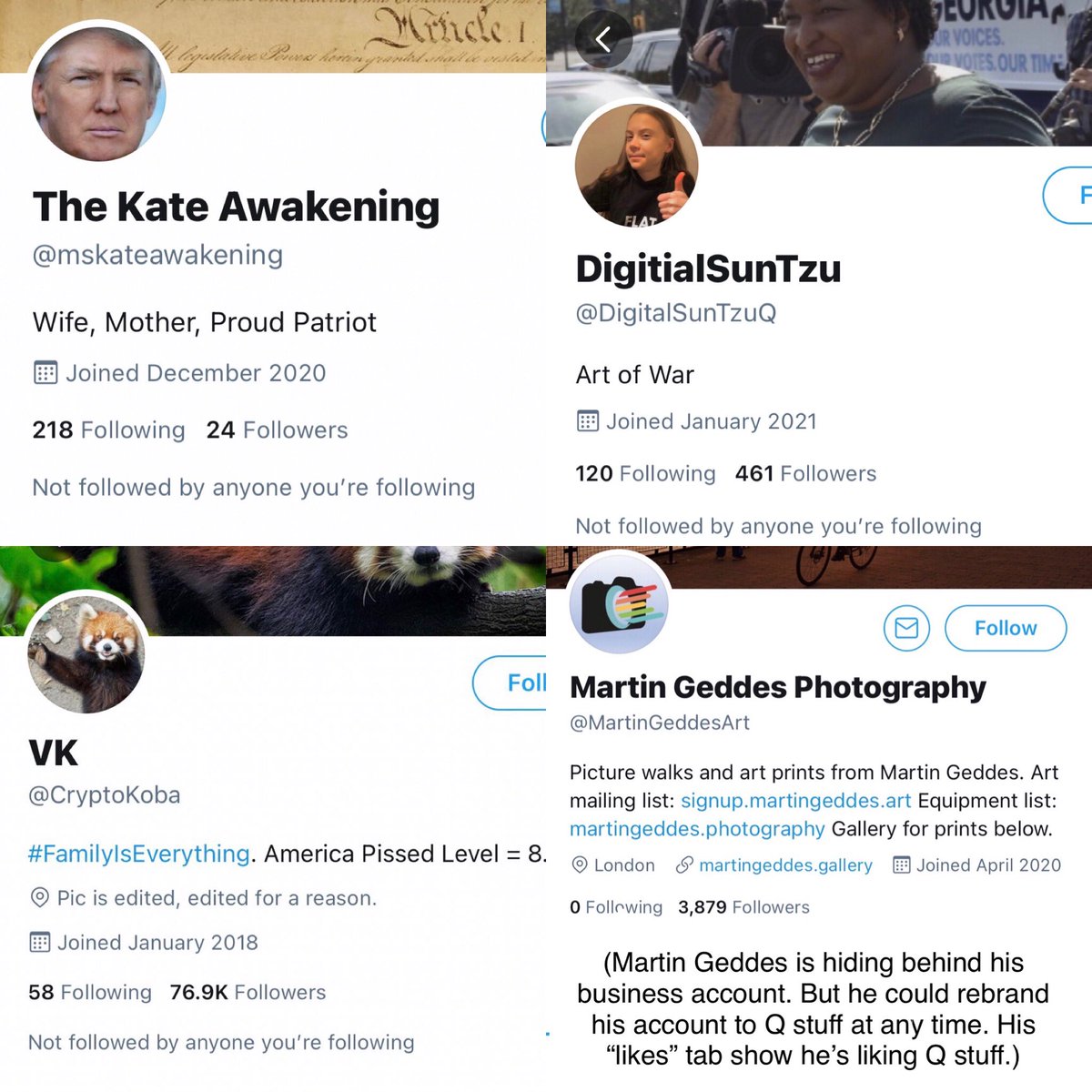 Hi @TwitterSafety. It's great you banned 70k Q accounts but it means shit-all if they come back. Here are major Q influencers who are evading their bans. To followers: Instructions for reporting in second image @/CryptoKoba @/DigitalSunTzuQ @/martingeddesart @/mskateawakening https://t.co/Tf2q6PYByL