We looked inside some of the tweets by @dejankovacevic and here's what we found interesting.
Inside 100 Tweets
Time between tweets:
a day
Tweets with photos
10 / 100
Tweets with videos
5 / 100
Rankings
(sorted by number of followers)
Direktor UKC Maribor, prof. dr. Vojko Flis: "Če mislimo, da se nam ne more nič zgoditi, potem pomislimo na del ranljive mreže: dedki in babice držijo številne družine pokonci. Kaj jih naj pustimo umreti?" *** Višamo število postelj za Covid_19 bolnike⬇️ https://t.co/rMX5Z0fUSt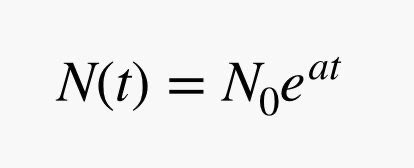 V času epidemije moram priznati sem zmeden…ker ne znam oceniti ali ljudje znajo logično razmišljati ali ne…inercijsko večinsko logaritmično gledanje na širjenje virusa in nepoznavanje osnov matematike…ne gre mi skupaj. ja to je exp enačba in igra z a... https://t.co/8DIZjuiGxA
Aspirin 100mg TR na zalogo očitno. Se ga da pri nas dobiti sploh brez recepta? V Savdski sem ga kupoval nazadnje v lekarnah…bp. https://t.co/boP0Zi7X8t
Res ne razumem, zakaj toliko govora in teorij o številu okužb in podobno…spodaj matematični model, ki vse nebuloze strne v par formul… https://t.co/qD98iHFkyd
Ko je heineken ali dva in jamranje o bivsem sefu in igranjem zrtve v sputniku ali lobi baru, maksimalen doseg intelekta v poslu...#receptzapridobivabjeposlaocitno
Pa dajmo...po 3 letih. #yes
Danes v trgovini na Roški trije dijaki z maskami pristopijo k starejšemu moškemu brez maske in mu eden reče: "Daj ata, če loh mi masko v šoli nosmo, jo boš tudi ti 5 minut v štacuni nosu" in mu ponudi masko. Gospod je masko vzel in si jo brez besed nadel. #BravoFantje 👍👏
Ko mi neko podjetje napiše, da pripravi celotno strategijo…in potem napiše mini niti-ne-plan.samo spomnim v KSA ti na prezentacijski sestanek še zraven pošljejo KMPG svetovalca kot ikognito za preverjanje takih bullshitov…#standardrollback
Poznam dva prebolela…this is serious shit. Pusti dolgoročne posledice. #keepsafe .