We looked inside some of the tweets by @cwarzel and here's what we found interesting.
Inside 100 Tweets
Time between tweets:
3 hours
Tweets with photos
6 / 100
Tweets with videos
0 / 100
Quoted @conor64
The slow pace of vaccinations is the biggest failure of American institutions in my lifetime. Bigger than the Iraq War, bigger than 9/11. The deaths pile up daily and I see nothing close to adequate urgency among federal, state, or local leaders.
i don't know that i agree with these comparisons but i think broadly this inadequate vax response is one part of what happens when you become almost desensitized to the number of deaths. if we all were able to put deaths and suffering in context might be different https://t.co/ogXGwS8rvw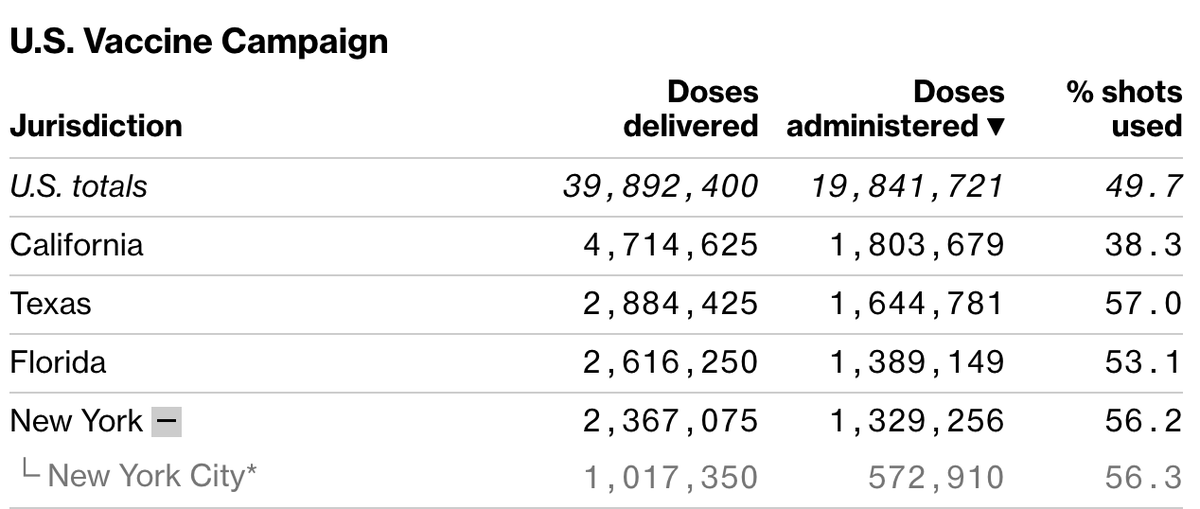 feel like CA's just gotta put those suckers in the back of a pickup truck and roll up to places with lots of essential workers and just start jabbin or something i mean really anything but what they seem to be doing is better https://t.co/luhNU9EaSa
Quoted @pomeranian99
Very good news here -- a drug that's already widely available and in use for decades was found, in a large (and double-blind, placebo-controlled) study to significantly reduce bad outcomes from COVID-19, both in hospitalized and non-hospitalized cases https://t.co/J2HuI6y6pn
hey hey some possible news here that doesn't make me recoil in fear! https://t.co/CIi8juupm6
lol i went to go back and find the article and...it's paywalled and the only words you can read are "larry king is back" https://t.co/EcHq2hZ4au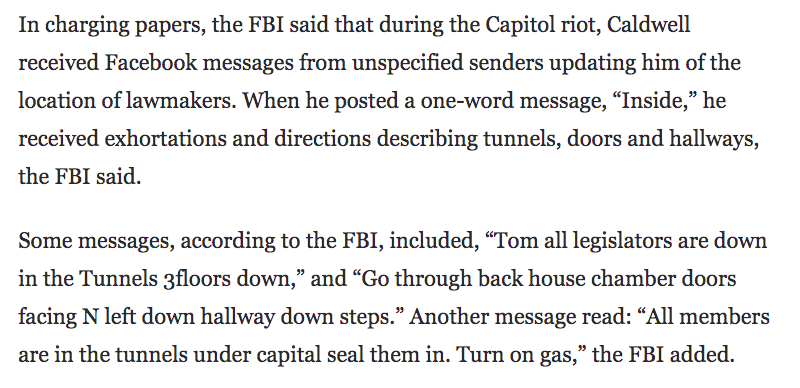 FB's Sandberg January 14: "...I think these events were largely organized on platforms that don't have our abilities to stop hate and don't have our standards and don't have our transparency." https://t.co/wrs8Qs02jC