We looked inside some of the tweets by @chicagosmayor and here's what we found interesting.
Inside 100 Tweets
Time between tweets:
2 hours
Tweets with photos
25 / 100
Tweets with videos
0 / 100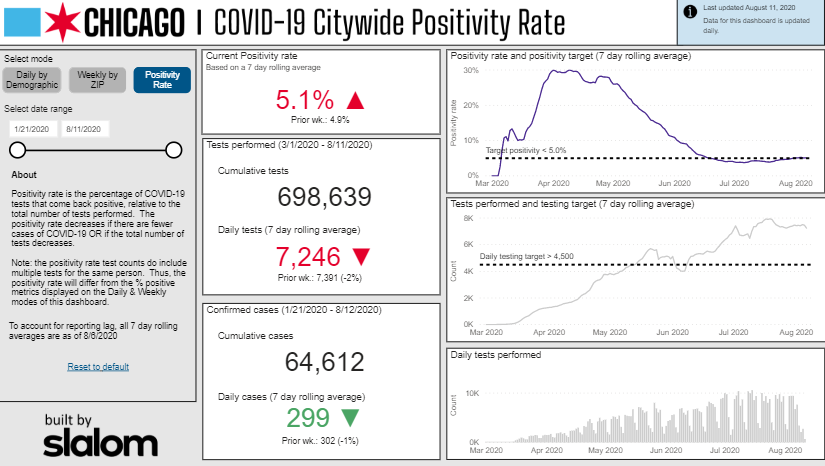 We're currently at a COVID-19 test positivity rate of 5.1%. That's much lower than where we were at in April and May but it's an uptick from where we were at recently. Explore the latest COVID data in Chicago at https://t.co/PruNRm1Vpv. https://t.co/zdtK5upbwP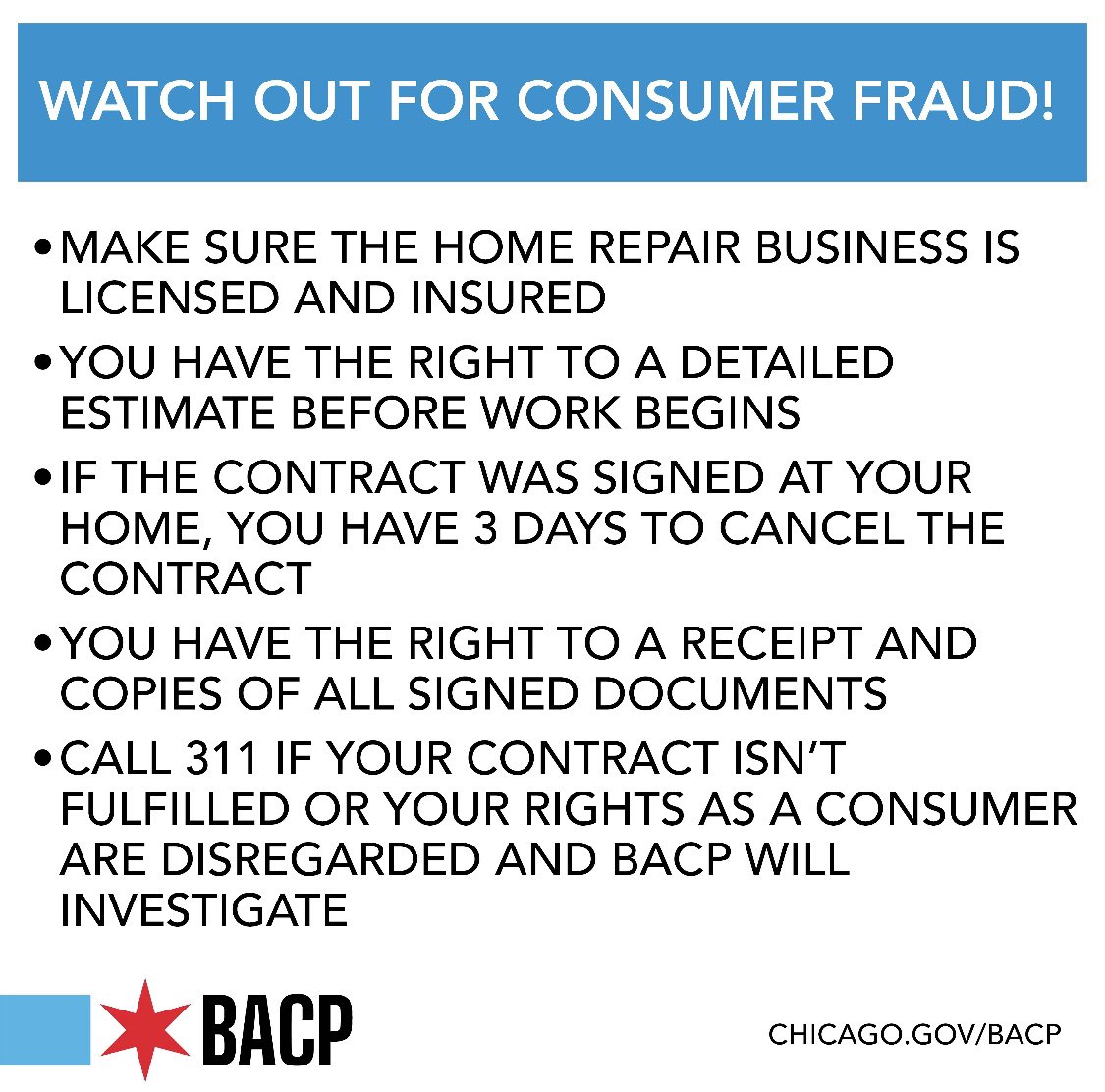 Watch out for fraudulent home repair companies looking to take advantage of people whose homes were damaged in Monday's storms. Check licenses and insurance, read contracts closely, get receipts and, most importantly, call @CHI311 to report fraud! https://t.co/kFzTRzQml9
Earlier today, I joined the US Conference of Mayors to release our recommendations from the Conference's Working Group on Police Reform and Racial Justice. Check out our blueprint for improving policing and promoting equal justice in our cities at https://t.co/6dXCNzM8lU. https://t.co/EsnGZYTbUZ
Today is #BlackWomensEqualPayDay. But we aren't even close to equal. A Black woman has to work an extra 8 months to earn what white males make in a year. Black women are worthy & deserve equal pay. It's why I raised the wage in Chicago & why we'll keep fighting to close the gap.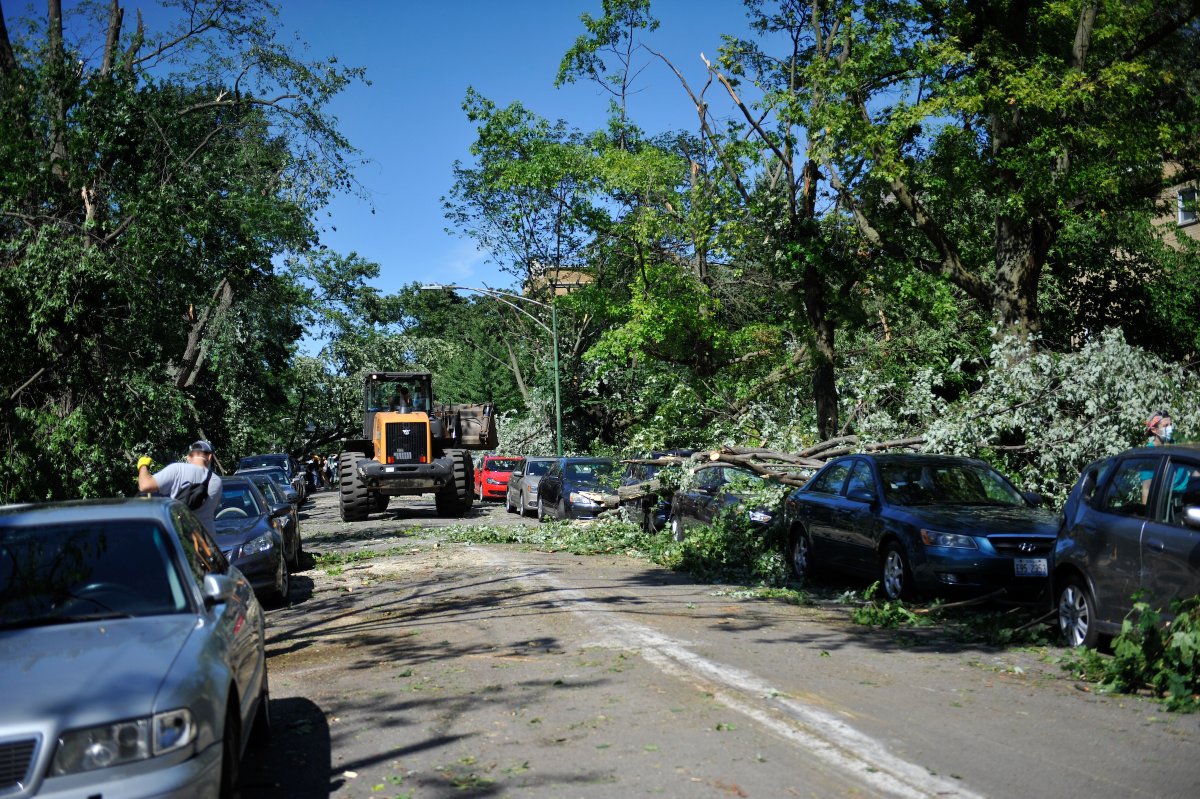 Over the past 24 hours, our Department of Streets & Sanitation has addressed nearly 1,000 tree emergency requests. That's a response every 86 seconds! If you have a service request, please submit it at https://t.co/c4yb6GpbN6 or by calling 311. https://t.co/iGbYKOuA2t
We're continuing area restrictions throughout the weekend and will continue to allocate resources across Chicago—particularly along our neighborhood corridors—to protect our residents and businesses. https://t.co/QRGG9fHDq8
If you are undocumented, know that you can get tested for COVID for free at any of our city sites, no questions asked about your citizenship status. https://t.co/qGsM3QpaZO
If you have young children at home, you might qualify for extra food assistance benefits during COVID. The deadline to apply for P-EBT has been extended to August 31. Learn more at https://t.co/NQSLaW9Ak6.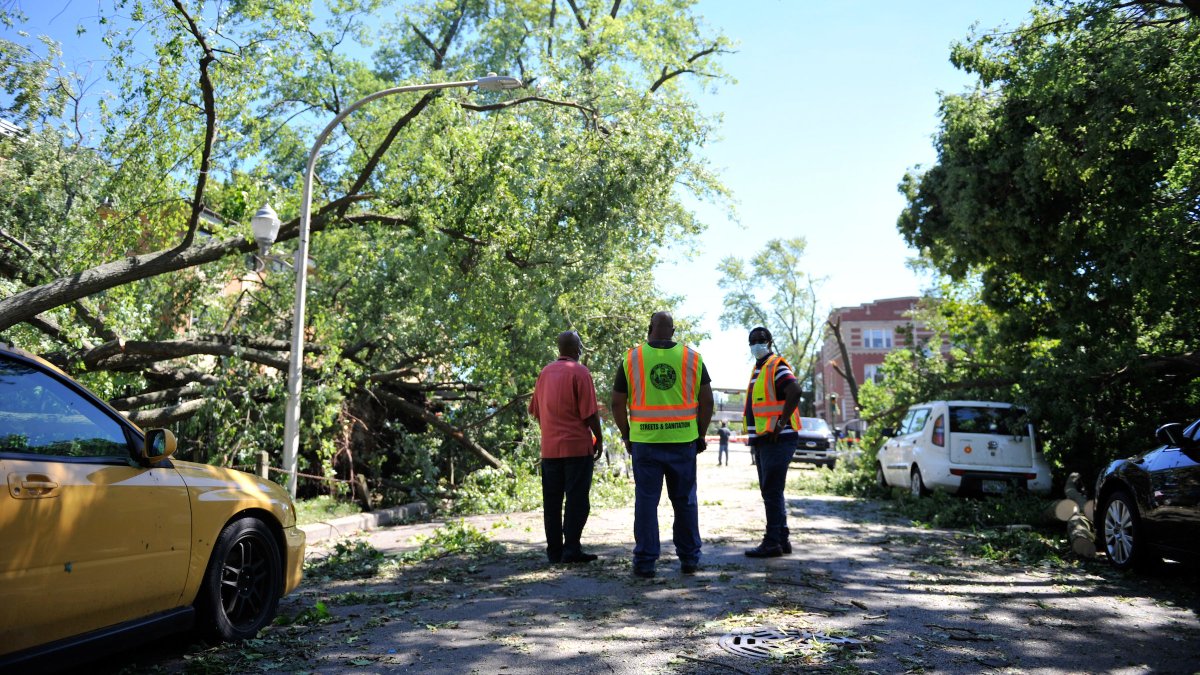 City crews are working around the clock to address damage from the recent storm—having already responded to 1,299 different locations for tree emergencies. For city services, please call 311 or report online at https://t.co/c4yb6GpbN6. https://t.co/OjE3VwUPLW
@cta rail service will be impacted at the following locations, with trains not entering the area surrounding downtown: Fullerton Avenue to 47th and east of Halsted Street. Bus service will remain open at this time. Some buses will see reroutes due to bridge and street closures.