We looked inside some of the tweets by @blakeaspenNE and here's what we found interesting.
Inside 100 Tweets
Time between tweets:
2 hours
Tweets with photos
16 / 100
Tweets with videos
5 / 100
NEW: President Trump has told advisors that he wants to run again in 2024, and to potentially announce his bid before Biden's Inauguration -- possibly the week of, or even on Inauguration Day itself. However, nothing is decided yet. - via @johnrobertsFox
Hey @Broncos. If you guys need a QB I gotcha 👀
Quoted @davidsirota
IMO, it is not a coincidence that they are putting Neera Tanden -- the single biggest, most aggressive Bernie Sanders critic in the United States of America -- specifically at OMB while Sanders is Senate Budget Committee ranking/chair.
They're going to force Bernie — after everything he already dutifully swallowed for them — to shepherd the nomination in the Senate of the person who has done more than any other human being on earth to vilify him as a racist and misogynist. The humiliation is the point. https://t.co/5zSrcJP3L1
Manchin on AOC: "I never met her. I'm understanding she's not that active with her bills or in committee. She's more active on Twitter than anything else." 👀👀👀https://t.co/blonEgp6cj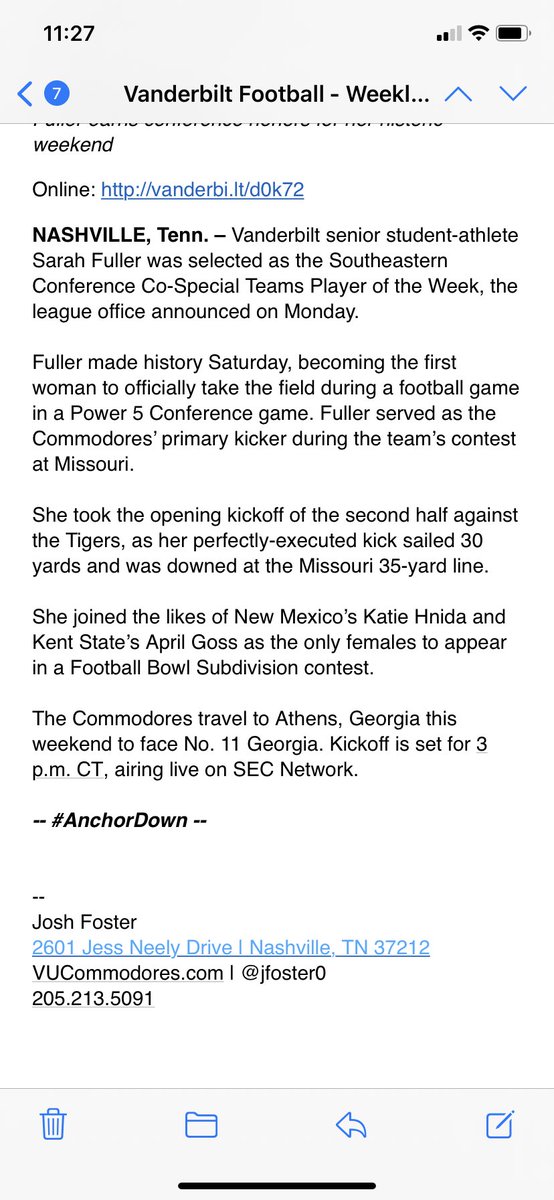 The SEC named Vandy's Sarah Fuller co-special teams player of the week for her one 30 yard kickoff. Good lord. This is all such a sham. According to Vandy her "perfectly executed kick sailed 30 yards." https://t.co/zFp03x7DRL