We looked inside some of the tweets by @bastemabini and here's what we found interesting.
Inside 100 Tweets
Time between tweets:
12 hours
Tweets with photos
11 / 100
Tweets with videos
11 / 100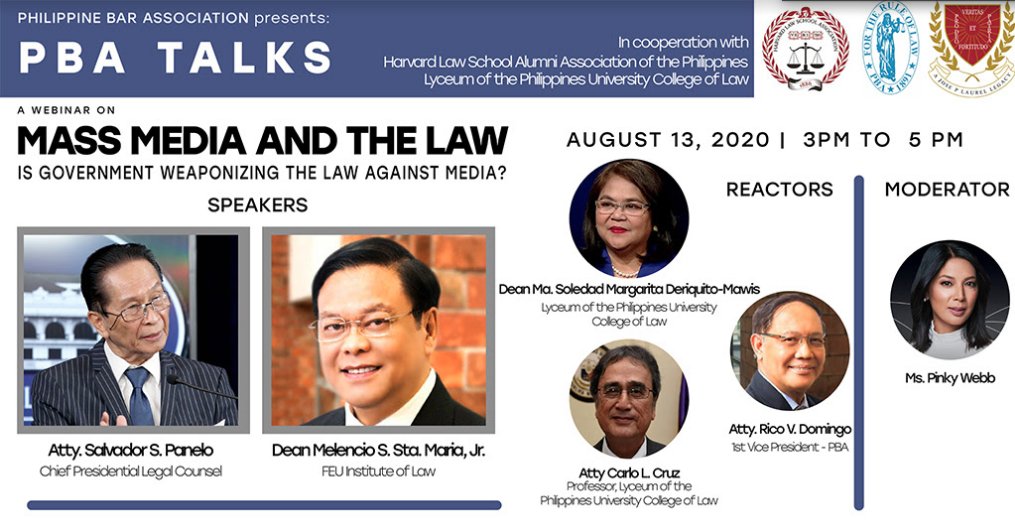 PH Bar Association holds online forum on Mass Media and the Law: Is Govt Weaponizing the Law Against Media? with speakers Chief Presl Legal Counsel Salvador Panelo and FEU Law Dean Melencio Sta. Maria, Jr. Takeoff: Maria Ressa conviction, ABS-CBN shutdown, Anti-Terror law https://t.co/aCXpvGmfA5
PACC where Greco Belgica is, is an Arroyo creation without a congressional law. It's what Arroyo, and now Duterte, is using to make people believe they are tough on corruption. 😎 https://t.co/KwgtysNb0Y
This is called gaslighting: turning a corruption investigation into a battle against "imperial Manila" - it was never about the hospital. It was about allocation of funds for COVID-19: https://t.co/pUXSxSGIAl https://t.co/6RxlT4bcL5
My story now on @SCMPNews - China orders air passengers from Philippines to prove they don't have Covid-19. Prominent ethnic Chinese activist Teresita Ang-See said rumours rife many Chinese Pogo workers returning to China tested positive upon arrival - https://t.co/USmy9vVKnB
"Russia is using a range of measures to primarily denigrate former Vice President Biden," the Office of the Director of National Intelligence reports. https://t.co/dD8eZwndkm
Quoted @dogtormarlon
News outlets should fix their headlines. Yung puro "pagod na kami" "want breathing space" is not doing good for the cause. Make it clear that what the HCWs are asking for is a time to recalibrate and regroup.
Yep. Let's be very clear: the request for a 2-week ECQ is not a time-out dahil lang pagod, it's a time-out to try to stem the rising tide of cases for the government to get its shit together and come up with an actual effective plan. https://t.co/VK8V2smPHs