We looked inside some of the tweets by @alicia45KAG and here's what we found interesting.
Inside 100 Tweets
Time between tweets:
2 hours
Tweets with photos
21 / 100
Tweets with videos
11 / 100
At 10AM the incomparable @MariaRyanNH joins me for #UncoveringTheTruth. Today we deal with Defunding and Dismantling the Police. It's the only Sunday Morning Talk Show where you the People are active participants. You also vote, and not by mail. On @WABCRADIO.COM
Commie Newsom banned ALL gatherings July 4 in California with the sole exception of protests (of course). He further banned fireworks displays. California had some other ideas 💥✨🎉https://t.co/He2bF7MYWH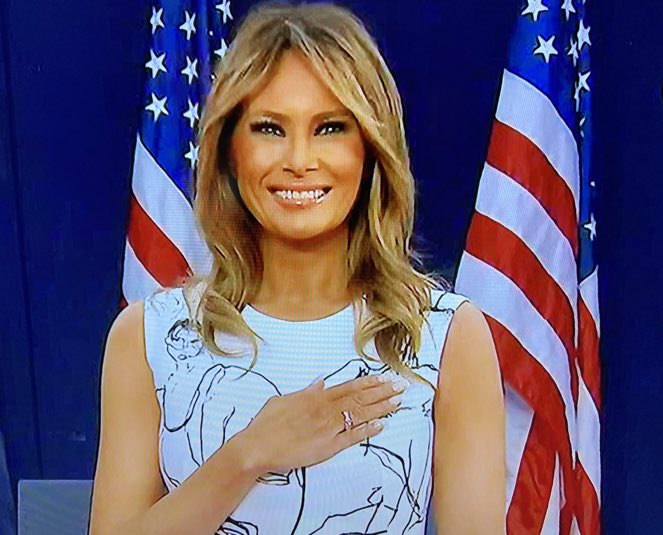 Melania turns on that million megawatt smile and the liberals go into troll purgatory for a month. They lose their warped little minds. It's just delicious! https://t.co/pLfs67qiGK
Cuba Venezuela The USSR Everywhere socialism has been tried, it has failed And these are the legacies on which Democrats have built their platform Get the tools you need to push back Subscribe to The Charlie Kirk Show TODAY: https://t.co/Ru5OQ7YzH0 https://t.co/qoA9GsOmdX
This is your Daily reminder that the # of Covid cases being reported is fraudulent. It's outrageous, irresponsible, and unethical. We cannot let the left get away with it. https://t.co/Xypt9Bxo1j
Wow. @CNN got caught cold manipulating the words and meaning of my 4th of July Speech. They were brazen, desperate. Watch what happens!