We looked inside some of the tweets by @Yamiche and here's what we found interesting.
Inside 100 Tweets
Time between tweets:
an hour
Tweets with photos
11 / 100
Tweets with videos
0 / 100
Quite remarkable from a Republican governor. Maryland Gov. Larry Hogan: I'm a GOP governor. Why didn't Trump help my state with coronavirus testing? https://t.co/5vE19teNtz
Russian hackers are trying to steal COVID-19 vaccine and treatment research from pharmaceutical and academic institutions, according to Britain's National Cyber Security Centre https://t.co/s8Uwogs4rS
2 days ago, we took reporting about Trump's ire w Parscale to the campaign. They sent this statement from @LaraLeaTrump: "Brad Parscale is the longest-standing campaign manager in the history of presidential politics. He has the confidence of the President and the entire family."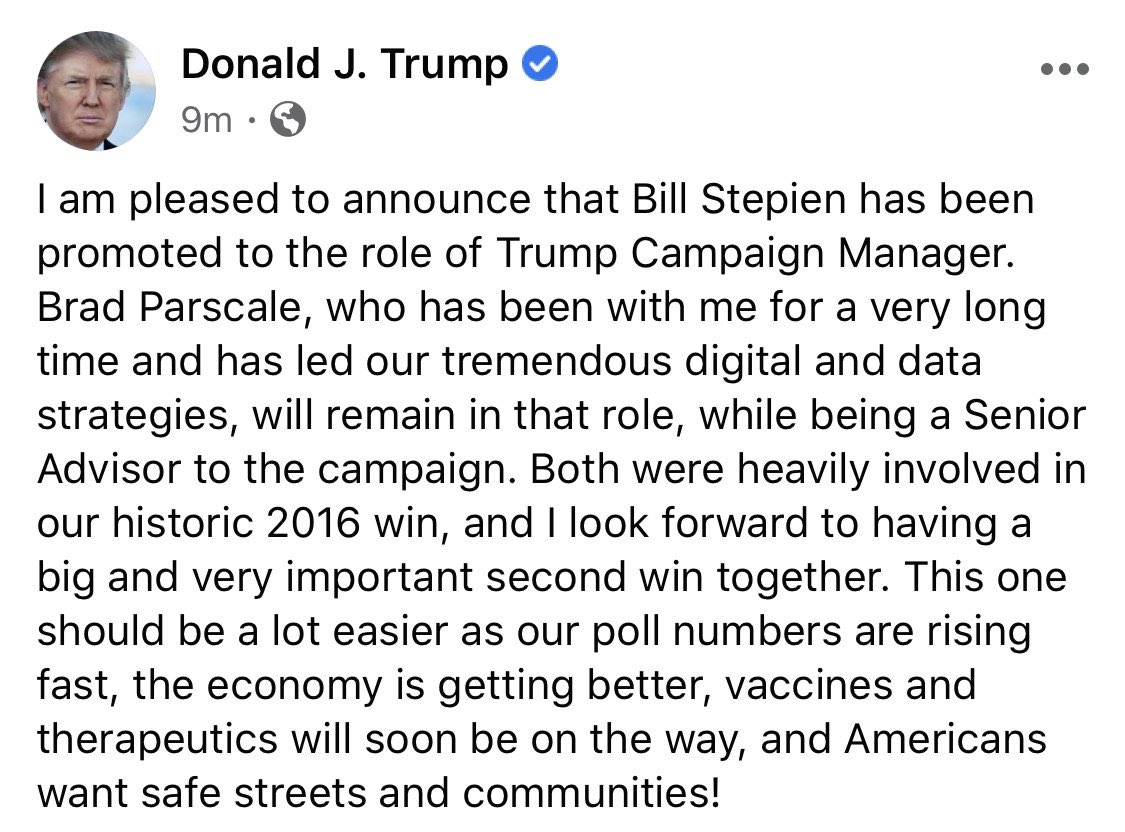 NEW: Presideng Trump just announced on Facebook that Brad Parscale is OUT as Trump's campaign manager. Bill Stepien is the new campaign manager. https://t.co/E7VkVfkarJ
"People count on govt for predictability & stability, but there is nothing predictable about this virus," Oakland California Mayor @LibbySchaaf says on @NewsHour. "We have to put health first & take direction from our scientists & health professionals, not our politicians."
.@senatemajldr McConnell defends Dr. Fauci "The pandemic hit, and we like all of you had never seen anything like this before, we're not totally certain of what to do other than to turn to the healthcare experts that we can depend on and that's Dr. Fauci and Dr. Birx,"
As Trump tries to separate himself from Navarro's attack on Fauci, a WH source tells us that POTUS himself approved it: "Not only was he authorized by Trump — he was encouraged." https://t.co/1KgSBaZFbP
Quoted @GlennKesslerWP
Curious to hear from former White House (political appointee) officials: If you wrote an unauthorized op-ed trashing a civil service employee regarding an issue where you were not an expert, do you think you would have been fired?
Now the LA Times is reporting that Trump authorized the op-ed -- and encouraged Navarro to write it. That explains why Navarro was not fired. https://t.co/sfL66Gcwzp
Dr. Fauci tells @TheAtlantic: "We've got to almost reset this, & say, 'Okay, let's stop this nonsense.'" He described White House attacks on him as "nonsense" & "completely wrong." He adds: "I can't explain Peter Navarro. He's in a world by himself." https://t.co/EpcEECcZJp
.@AttorneyCrump: "This complaint shows what we have said all along, that Mr. Floyd died because the weight of the entire Minneapolis Police Department was on his neck."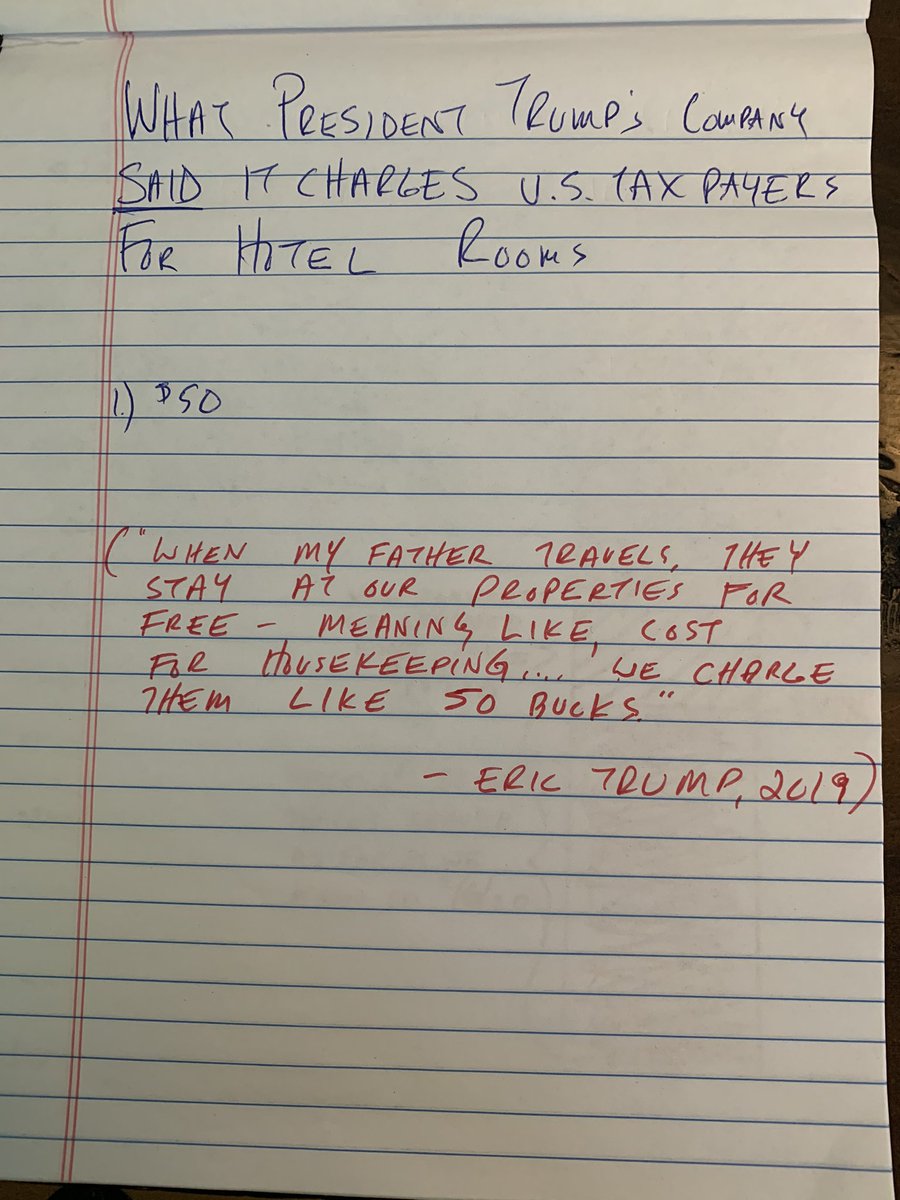 .@realdonaldtrump's biz said it charges the US govt just $50/night for rooms used by Trump's entourage. I've now found $970K in govt payments to Trump Org, BUT exactly zero cases where Trump Org did what they promised. They always charged more. I'm not done looking! https://t.co/JZs7SA9jkq
.@AttorneyCrump, attorney for family of George Floyd, responds to Pres Trump: I know it has been said that the police kill more white people. We have to keep these statistics in context. Black people make up 13% of the population. While white people make up 73% of the population.