We looked inside some of the tweets by @Wendys and here's what we found interesting.
Inside 100 Tweets
Time between tweets:
2 days
Tweets with photos
10 / 100
Tweets with videos
15 / 100
Rankings
(sorted by number of followers)
Tomorrow we're putting these Twitter fingers to work and you won't want to miss it. We'll see you all bright and early as we tweet with our friends @tmcf_hbcu to talk about their organization and how we can support the Black College Community.
We'll also be chatting with @tmcf_hbcu next week to learn more about their history supporting students at #HBCUs. Check out the conversation on 7/2.
Today, we are announcing new partnerships with the Urban League (@CULempowering) and the YWCA(@ywcacolumbus). These two organizations are committed to fighting racism and empowering Black youth, and we're eager to be a part of their mission.
Quoted @Wendys
We're about putting our money where our mouth is. So here's our money and here's our mouth. We are committed to donating $500k to support social justice, the youth and education in the Black community starting with the Thurgood Marshall College Fund and we'll have receipts.
No🧢...all facts, @Wendys is supporting the Black College Community and we're ecstatic that their donation will provide opportunities for our #HBCU talent! Together we can make a difference! https://t.co/0DgWlBg3Af
Our voice would be nothing without Black culture. Right now, a lot of people are hurting because of blatant racism against Black people. Their voices need to be heard. Period. #BlackLivesMatter
#NationalRoastDay starts right here tomorrow at 11am ET. For everyone that's said "Roast Me Wendy's,"...Tomorrow's lookin' good. Let's roll, jabronis.
Here's one fire app offer for ya. Get a 6pc Nugg for $1. Get 'em Spicy or Crispy - just a buck. https://t.co/8oJBE0j8Iz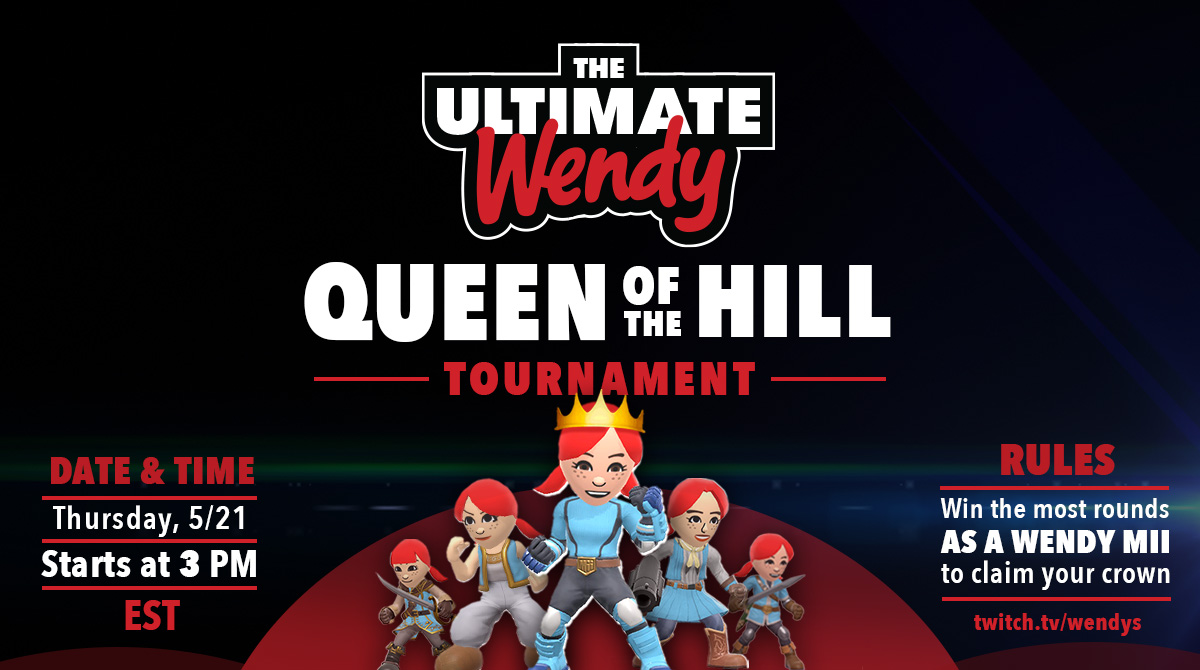 Shoutout to @Wendys for winning the Ultimate Wendy's Invitational yesterday. Is quality your recipe? It's your turn to prove it. Download a Wendy Mii using these Smash Bros codes & enter our Queen of the Hill Tournament tomorrow. Wendys only. https://t.co/h71vxeQ6RN
To be the best, you gotta beat the best. Introducing The Ultimate Wendy's Invitational - a Smash Bros tourney on Twitch. It starts tomorrow and the field is set. Who ya got? https://t.co/pMFo4INx6P