We looked inside some of the tweets by @Verdoyance and here's what we found interesting.
Inside 100 Tweets
Time between tweets:
6 hours
Tweets with photos
16 / 100
Tweets with videos
16 / 100
Après un week-end de folie, petite surprise de cette fin de journée : on vous annonce l'intégration d'@Asso_ICO au sein de GG ! 🎉 On est vraiment hypés par le projet et on espère que vous aussi ! Plus de détails à venir prochainement, stay tuned ! 👀 https://t.co/DZmYPa7woF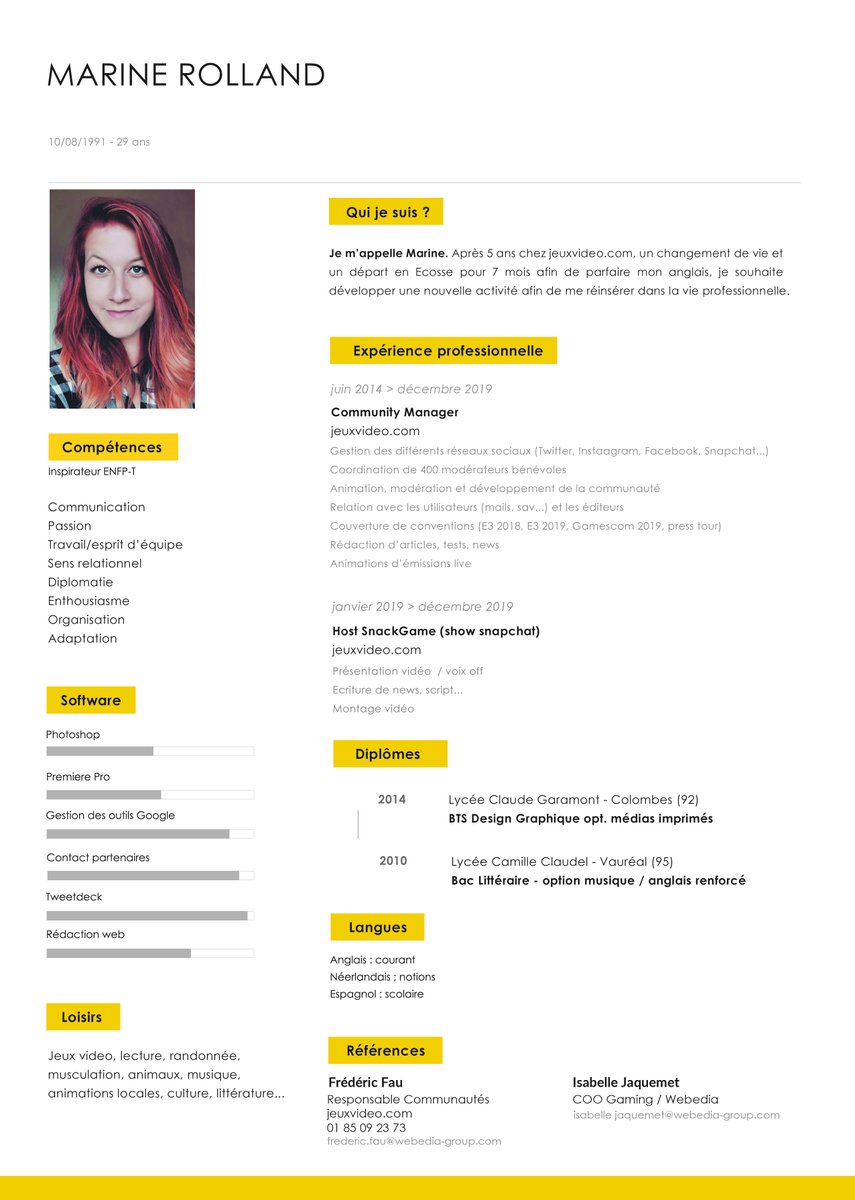 Bonjour, bonjour, si vous recherchez une CM dynamique, sympathique et compétente, me voici ! - 5 ans d'xp chez @JVCom (rédaction d'articles, présentation vidéo, gestion des RS du site, couverture de l'E3/Gamescom etc...) - Basée à Tours Merci pour vos éventuels partages ! https://t.co/EMC0RJWqwW
Et c'est parti pour le Top 8 de notre tournoi Street Fighter V ! Venez encourager nos joueurs en direct ⬇️⬇️⬇️ https://t.co/DLInlqcsyt
🎁Pour fêter l'arrivée des #Worlds2020, 3 pack de 100 coffres+clefs sont à gagner ! 🎁 Pour participer au tirage au sort, il te suffit de RT ce tweet. C'est tout ! (après tu peux follow, ça fait toujours plaisir) 🍀TAS le 27/09 à 18h !
SFV IXA Cup #7 is coming ! - This Saturday (26th) : 2pm JST/ 5am UTC/ Friday 25th 9pm PST. - 64 players bracket. I'll be providing English commentary on my channel so tune in to see some nice action : https://t.co/9kptqNKzl2 Check the cool trailer and give StormKubo a follow! https://t.co/jA5Y34bvNr