We looked inside some of the tweets by @UswitchUK and here's what we found interesting.
Inside 100 Tweets
Time between tweets:
11 hours
Tweets with photos
30 / 100
Tweets with videos
5 / 100
Rankings
(sorted by number of followers)
Sony has unveiled its latest smartphone, the Xperia 5II, and it looks to be a smaller version of the Xperia 1 II that Sony says will take "photography, gaming and entertainment to the next level".
One Click Switch is here! Save time when you switch energy with Uswitch. Enter your details once and you'll never need to enter them again.
An app that encourages social distancing in the workplace has been created to help make offices safer. Mind The Gap gives you an alert if your social distancing limits are being breached, for instance if a workmate gets too close to you in a meeting or during lunch.
Could midnight scrolling have an effect on your sperm count?
Apple has unveiled a new Apple Watch. Called the Apple Watch Series 6, it can monitor your blood oxygen level and send you an alert if it drops below a safe level.
We've set out to discover just how much the environment is being affected by the boom of online streaming, by analysing the carbon footprint of some of the world's most popular games.
Get a £100 reward card AND access to Premier League matches when you sign up to BT's Fibre broadband and sports deal.
We share new data that reveals the top selling electric car models by country, around the world. From Teslas to a Prius. What does your country favour?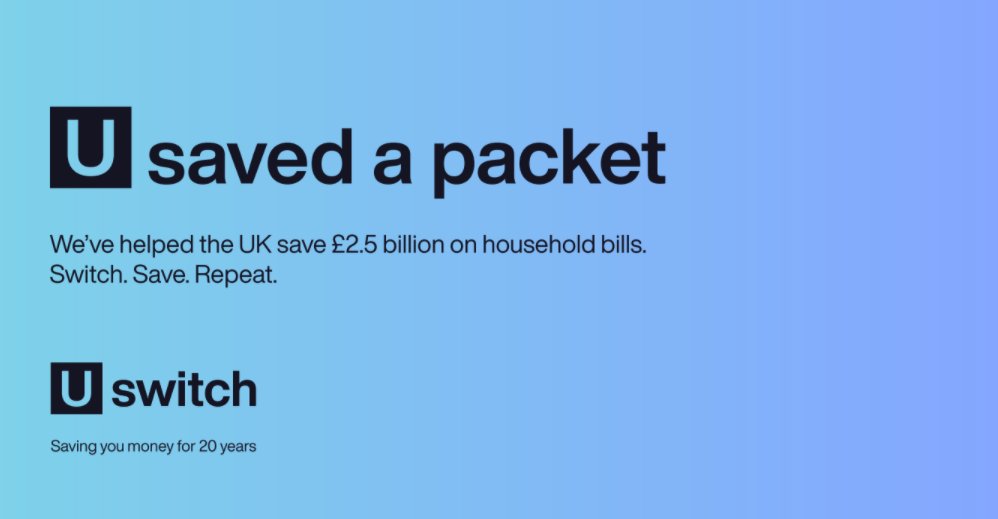 20 years of helping you compare and save! Happy birthday to us and happy £2.5 billion saved to UK households 🎂🥳 https://t.co/KXgGNSR01M
We've taken a journey through the 21st Century to see how much our homes have changed in the last 20 years, plus what we think they'll look like in the future, 20 years from now. Take a look inside the Home of 2040...
Following the government's decision to remove Huawei tech from the UK's 5G infrastructure, we caught up with Huawei's managing director to find out what the future now holds for the company. Read the whole interview:
New Uswitch research has revealed a north/south divide in the number of households switching their energy. Find out where your town ranks and get switching today to save an average of £387.