We looked inside some of the tweets by @UnlawfulEntries and here's what we found interesting.
Inside 100 Tweets
Time between tweets:
an hour
Tweets with photos
16 / 100
Tweets with videos
0 / 100
For voters overseas, FedEx has launched a special 10-country, next-day US ballot return program. But many countries with problematic postal services not included. h/t @us_vote. https://t.co/mWcK7MD5qN Read my story about challenges facing voters overseas: https://t.co/6itPRNrn12
This year's @The_OAH conference that I will be presenting at coincides with the same dates and city as @MPSAnet I was looking forward to visiting with some polisci friends, but alas, OAH is now moved online. Will miss grad school friends @fthames and @LayWilliams Phooey.
To brighten your day, SCOTUS confirmation hearings 101 from Paul Collins, Lori Ringhand, and me. https://t.co/dHnLdNyIWr
This is an excellent article profiling real people and how Trump's immigration policies have caused untold pain and misery in a myriad of ways. https://t.co/47xOJzvLWl
NEW: Medical records suggest that immigrant women detained in Georgia underwent invasive gynecological surgeries unnecessarily. And emails show that referrals to the doctor performing them continued despite years of complaints. With @SethFW and @mirjordan https://t.co/EA1HYqLuyB
I am one of the many NYC voters who was sent an absentee ballot by the @boenyc with someone else's address listed on the inside envelope. CHECK YOUR absentee ballots before you return them. https://t.co/LEHPzuXbrW
Quoted @60Minutes
Three former administration officials tell us President Trump "pressured" government officials to direct wall contracts to Fisher Sand and Gravel. The company has been awarded almost $2 billion in contracts, despite questions about the quality of its work. https://t.co/EOvKj97JeV https://t.co/dqL1TeZ64p
In the 60 Minutes segment last night on Fisher: Trump "exploded into a tirade" when the company wasn't picked for a border wall award. Since then Fisher has landed three contracts worth $2 billion https://t.co/r28tckFpkL
Quoted @immcouncil
Non-citizens—including undocumented immigrants—file taxes using an Individual Taxpayer Identification Number. 4.4 million people paid taxes using an ITIN in 2015, totaling $23.6 billion in tax revenue. https://t.co/Jyzrk4sN86
On average that's more than 7x what Trump pays https://t.co/T09YuB02VK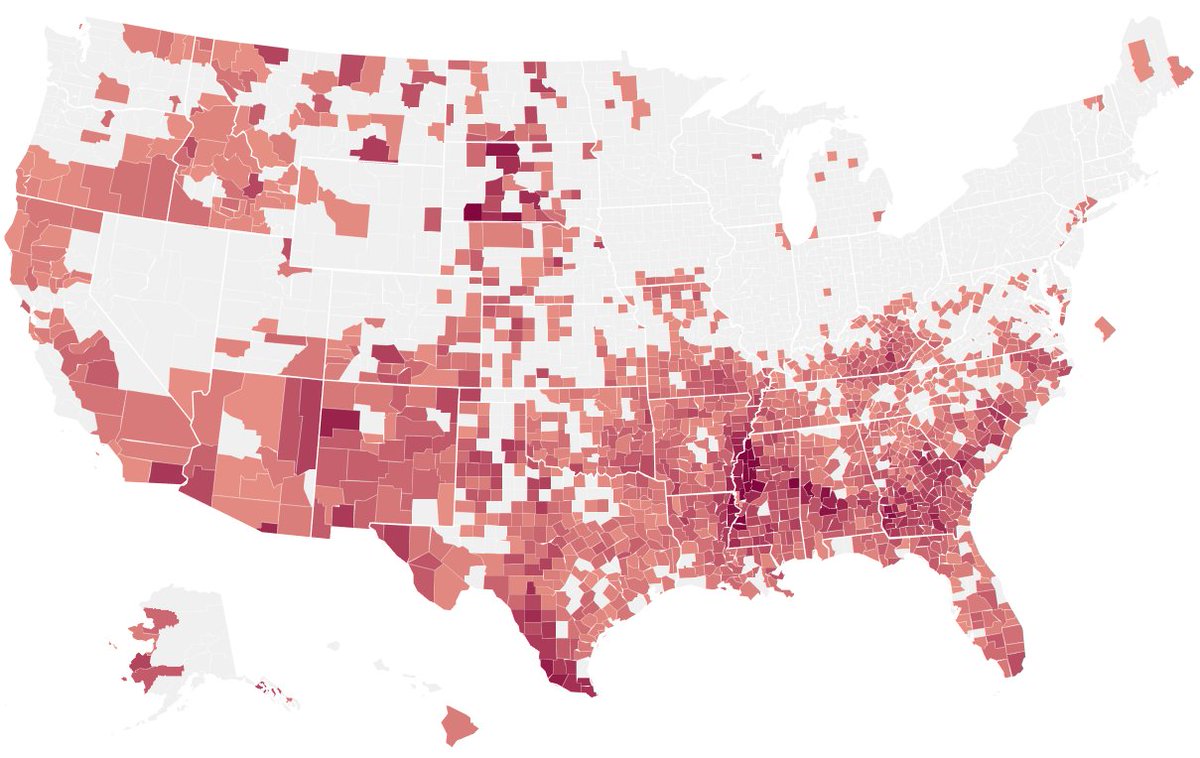 This map shows who gets audited the most by the IRS. Notice anything? From 2012 to 2015, the most heavily audited county in the US was an area where more than 1/3 of its mostly black residents are below the poverty line. https://t.co/VV78tpek1u https://t.co/QstYietRaO