We looked inside some of the tweets by @USAProtests and here's what we found interesting.
Inside 100 Tweets
Time between tweets:
2 days
Tweets with photos
5 / 100
Tweets with videos
0 / 100
BREAKING: General Mark Milley, a top US military official, has apologized for taking part in President Trump's walk to a church photo op last week, per @nytimes
BREAKING: One of the former police officers charged in George Floyd's death has been released on bail, reports @ABC7News
Protestors have toppled a statue of Christopher Columbus outside the Minnesota State Capitol https://t.co/ULaMla1Xr5
BREAKING: Minneapolis police have opened an internal affairs investigation after a string of Facebook posts purportedly from a police officer mocked protesters and encouraged looting in a neighborhood that is home to much of the city's Somali population, reports @StarTribune
Quoted @realDonaldTrump
Buffalo protester shoved by Police could be an ANTIFA provocateur. 75 year old Martin Gugino was pushed away after appearing to scan police communications in order to black out the equipment. @OANN I watched, he fell harder than was pushed. Was aiming scanner. Could be a set up?
BREAKING: President Trump has labelled the 75-year-old protestor violently pushed to the ground by police officers in Buffalo, New York, as an "Antifa provocateur" https://t.co/KWkPqhjc5x
BREAKING: Montgomery County Council is set to introduce legislation that will declare racism a public health crisis, @fox5dc reports
BREAKING: NYPD officer who shoved protester will turn himself in this morning to face assault charges, per @1010WINS
Thousands of demonstrators have gathered outside the official residence of New York City Mayor Bill de Blasio to demand his resignation https://t.co/5npborxU4V
Quoted @PhilipRucker
Rush hour on Massachusetts Avenue in DC, aka Embassy Row: Demonstrators in socially-distant pockets as far as the eye can see holding #BlackLiveMatter signs. This is the main road that leads to VP Pence's residence. Most cars passing are honking their horns to voice support. https://t.co/ya4UsX7cGW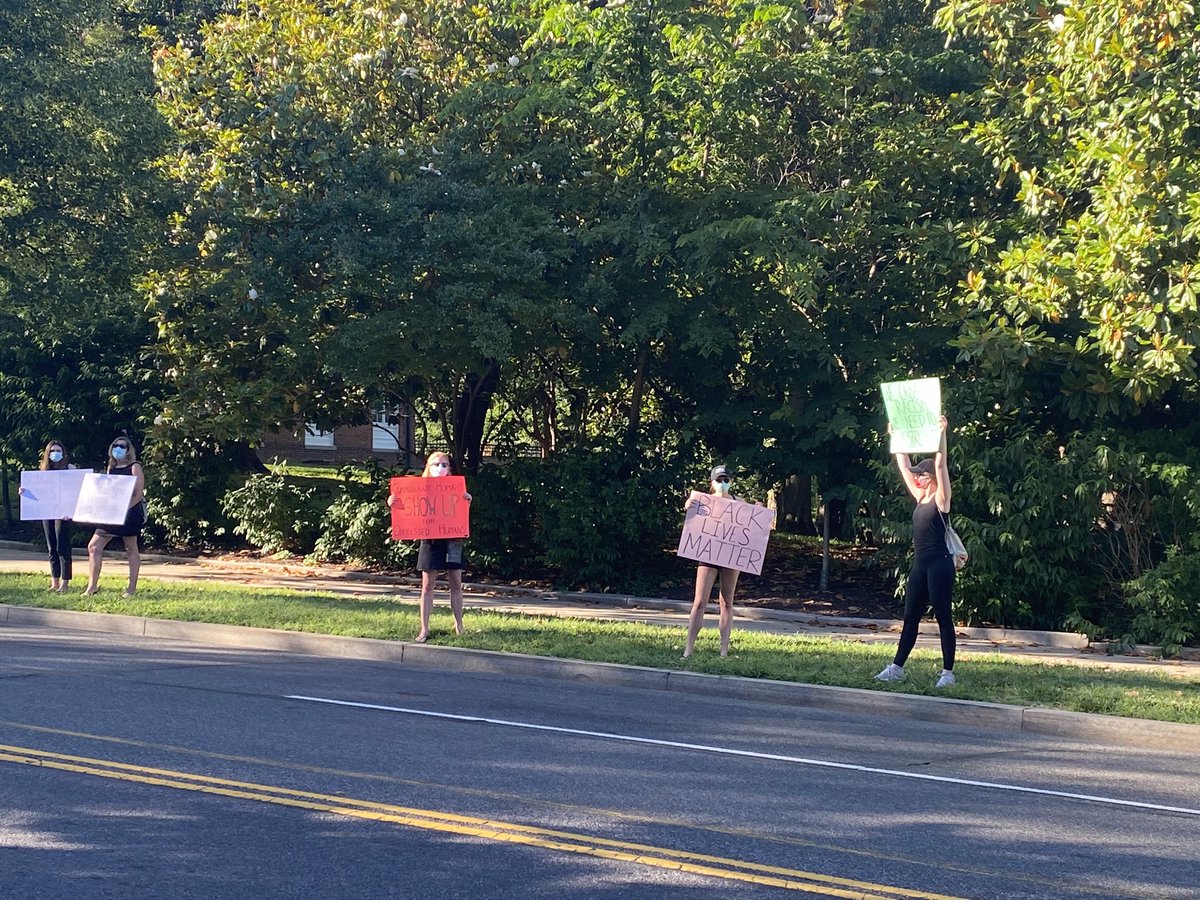 Dozens of protestors holding up #BlackLivesMatter signs have lined the main road that leads to Vice President Mike Pence's residence in Washington DC https://t.co/M9lC08pphD