We looked inside some of the tweets by @TruthToSurvive and here's what we found interesting.
Inside 100 Tweets
Time between tweets:
an hour
Tweets with photos
15 / 100
Tweets with videos
10 / 100
Voter suppression is a clear & present danger to our 2020 elections -- and our democracy itself. Anyone who needs to be convinced of the growing threats to our precious right to vote needs only to watch the eye-opening documentary "Suppressed 2020: The Fight to Vote": https://t.co/j2cExrfEAV
New @JoeBiden ad going up in Florida goes after Trump on Social Security, and utilizes plenty of footage of him on the golf course while doing so https://t.co/vyQ2MIygau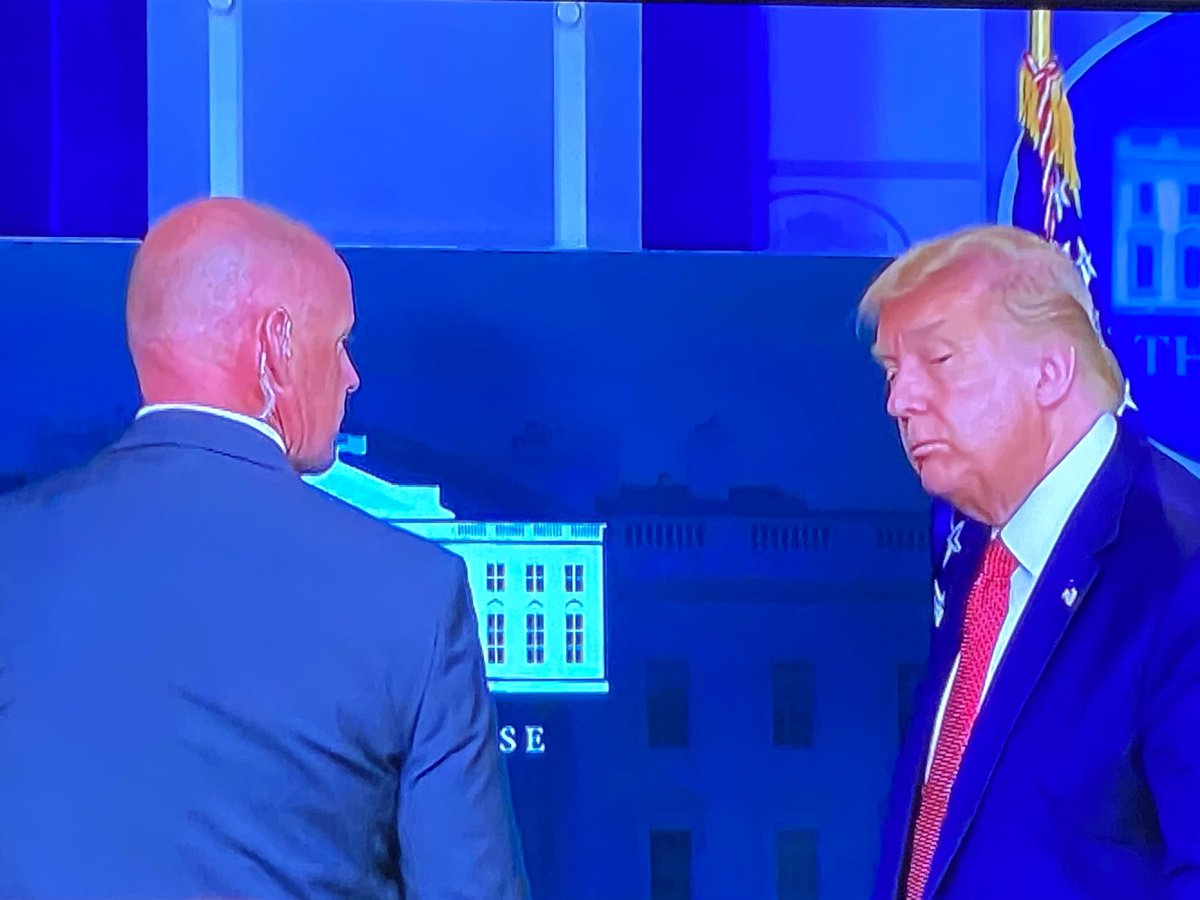 On Monday, as he stood at the Presidential podium, the Secret Service agent entered the room & said to him, "Sir — would you come with me?" And Trump obeyed, following the agent out the door. No force necessary. And like that, he was gone. A dress rehearsal for 12:01pm, 1/20/21. https://t.co/NnT2OwZS12
#Breaking new poll from Georgia: Biden 44% Trump 40% Trump won GA in 2016 by 5%. Vote!
NORTH CAROLINA Biden 47% (+10) Trump 37% . #NCsen: Cunningham (D) 48% (+16) Tillis (R-inc) 32% HIT Strategies/Education Reform Now Advocacy (D), RV, 7/23-31
Quoted @AbbieRBennett
New: More than 2 dozen vets and half a dozen VA pharmacy staffers told me they're seeing veterans' USPS mail-order prescriptions delayed by weeks. "We are swamped with patient complaints over delivery delays," one VA pharmacy chief said. https://t.co/OrsnVvu10U
President Trump keeps attacking the U.S. Postal Service, and now hundreds of thousands of veterans aren't getting their life-saving medications on time. It's despicable. I promise you that as president, I will never put politics over the care of our nation's veterans. https://t.co/aXryhxVRtG
Donald Trump's surrender to the pandemic has led to a resurgence of the virus and more economic pain and anxiety for millions of Americans. After six months of a nation in crisis, he still has no plan to get us through. But I do: https://t.co/SOVOPL7uPy
MAINE Biden 50% (+11) Trump 39% . #MEsen: Gideon (D) 48% (+7) Collins (R-inc) 41% RMG Research/@USTermLimits 7/27-8/2
President T has brought 162,000+ Americans to an unnecessary, lonely, and cruel deaths? 40 million jobs lost, was impeached for trying to extort a foreign country to help him win re-election, and has made US a laughingstock and pariah. https://t.co/EgcWyXUYbj