We looked inside some of the tweets by @Trey_RG and here's what we found interesting.
Inside 100 Tweets
Time between tweets:
2 days
Tweets with photos
25 / 100
Tweets with videos
15 / 100
I wish Jan didn't call Jon out. He should have just kept the moment about him. The division needs to move on and build new stars. #UFC253
It's exciting to see a new light heavyweight champ. Jon was only interested in out pointing people while avoiding getting hit. #UFC253
Where the 2nd amendment folks at? Y'all are all about protecting yourselves from government tyranny. #BreonnaTaylor
"I want you to use my words against me." Senators: if you don't hold yourself to your own standards, then we will hold you accountable. https://t.co/gVbKJZfJqD
1/2 What the @NFL is doing is half-hearted at best. @nflcommish has gotten comfortable saying he "was wrong" as if his mere acknowledgement reconciles his admitted wrongdoing. He hasn't even called Colin to apologize, let alone reconcile, proving this is only PR for the current
With football coming back, more people going to bars, house parties, and tailgates. Americans are determined to get their life back to normal despite the risk. It's like we decided to skip the hard work of getting rid of the virus before having fun. #NFL
My barber started cutting my hair with no mask on. I asked if he was going to wear one, after a few seconds of brushing my hair he said "I will if it will make you feel better" Me: https://t.co/mOWIz4Y1CM
Dear @CLTMayor how do I report gyms that are open??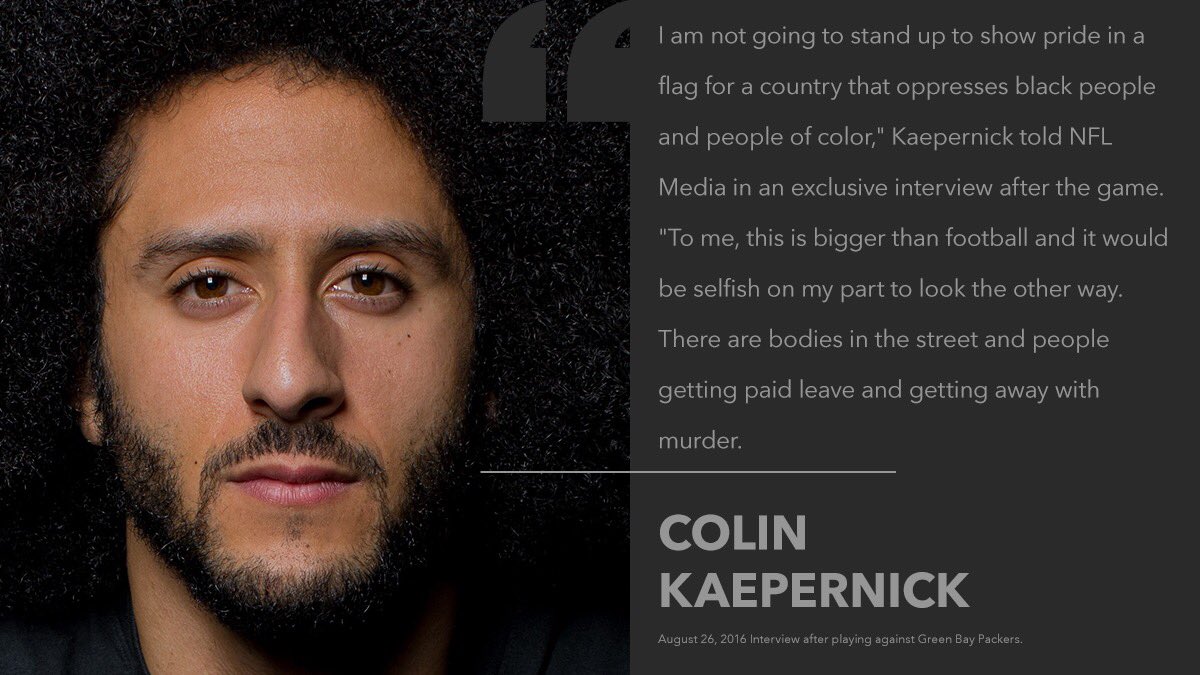 4yrs ago TODAY @Kaepernick7 shared why he was protesting after his game vs Packers (Wisconsin). TODAY Milwaukee Bucks (Wisconsin), from where Colin was born, boycotted their game to call attn to another act of police violence on an unarmed Black man, Jacob Blake in Wisconsin. https://t.co/wEFNcmD4gU