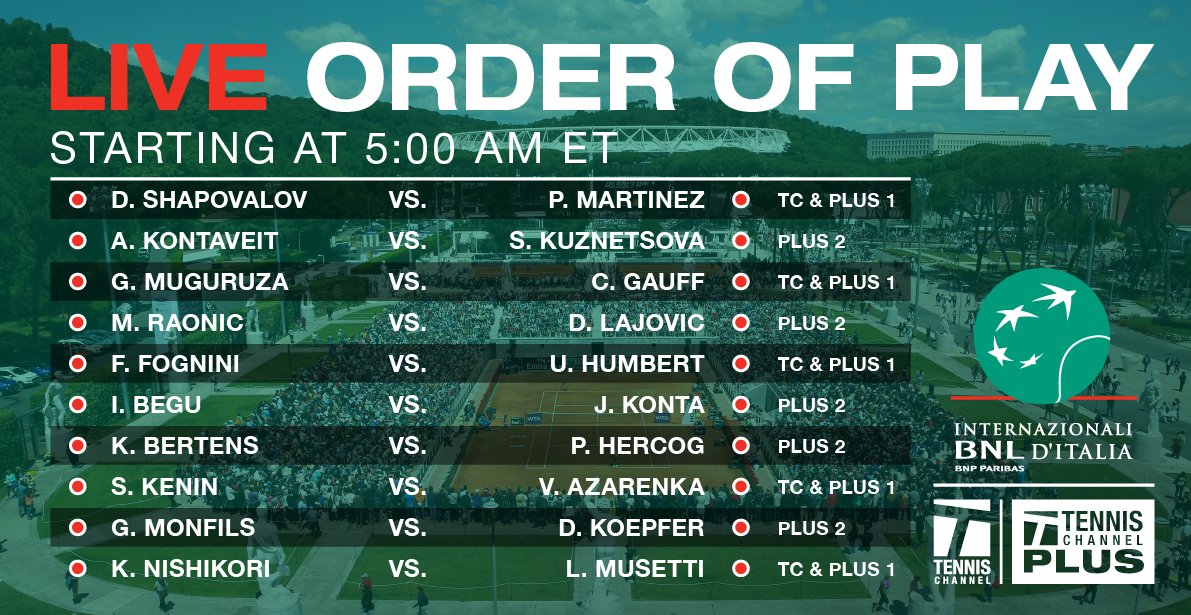 It just keeps getting better. 🤩 Action begins at 5am ET on Tennis Channel and Tennis Channel Plus →https://t.co/tPoe44TDv0 #IBI20 https://t.co/ln6JYjVSbr
@TennisChannel Cool

@TennisChannel Trying to stream matches through @TennisChannel is frustrating. Commercials cut in DURING games, and usually during critical points.

@TennisChannel The Raonic match is on "Plus 2"? Seriously? So what... like five people on the planet will be able to watch that? Come on.