We looked inside some of the tweets by @THEDRIVENSOUL and here's what we found interesting.
Inside 100 Tweets
Time between tweets:
a day
Tweets with photos
16 / 100
Tweets with videos
21 / 100
Proud of my @ABC10 colleague @JaNelSJohnson for following this story about the late Taylor Blackwell, a 19-year-old Sierra College student from Sacramento who was found dead in a hotel back in February. Her family deserves answers and closure. https://t.co/zCjNTatvtH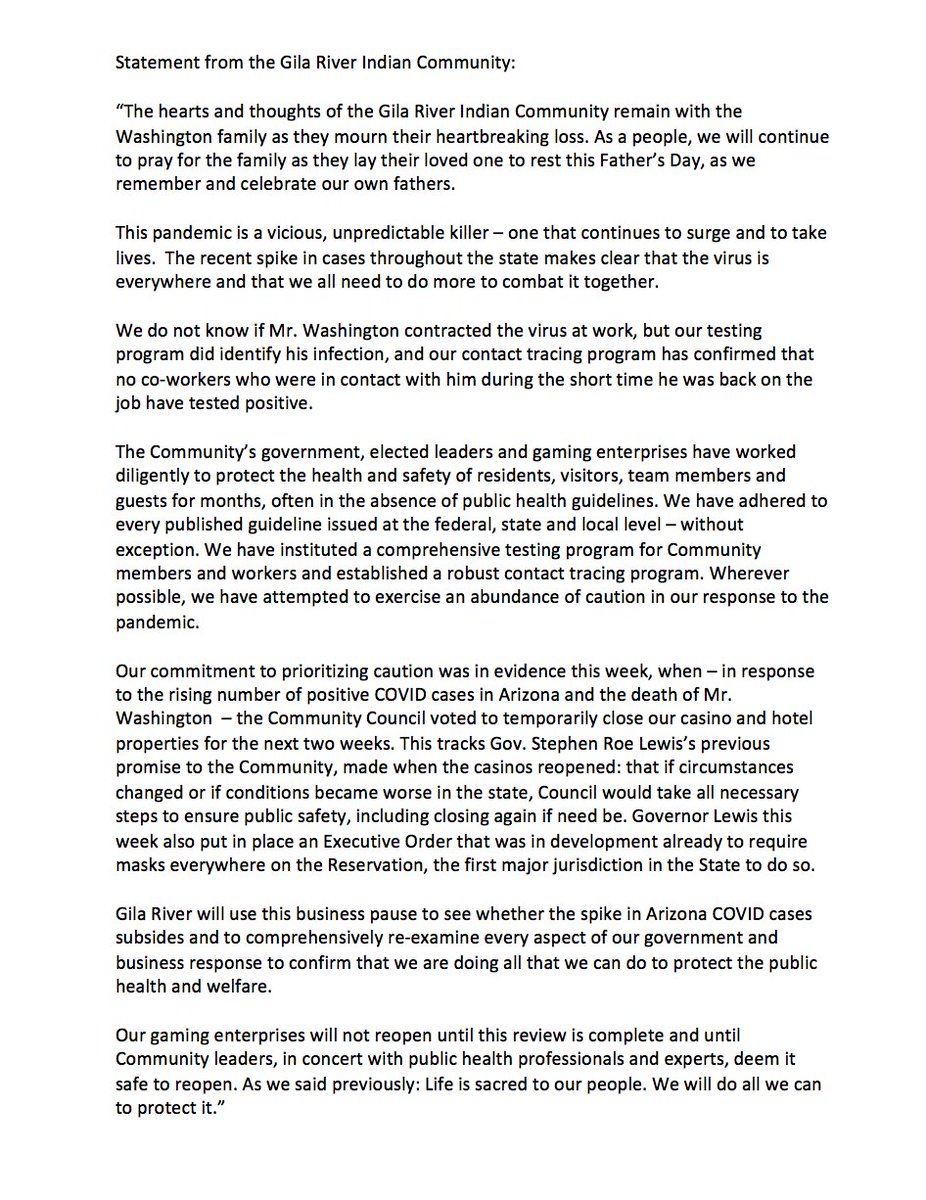 New: Full statement from the Gila River Indian Community following the passing of employee Robert Washington & its decision to temporarily re-close its 3 casinos: "The hearts & thoughts of the Gila River Indian Community remain with the Washington family." cc: @LWashingtonTV https://t.co/zgLS2v5tyl
Quoted @marceelias
No one should have to bring a lawn chair and a lunchbox to vote. Long lines are voter suppression in action. These lines are a symptom of our democracy failing that cannot be ignored. https://t.co/Y88Ar1CH5c
There is no excuse. My VoteSafe Act would provide states with the resources to invest in vote-by-mail, early voting, and ensure no voters have to spend hours upon hours waiting to cast their ballot. https://t.co/hRazpxB4M5
Quoted @realDonaldTrump
As President of the United States, I am asking for a legal solution on DACA, not a political one, consistent with the rule of law. The Supreme Court is not willing to give us one, so now we have to start this process all over again.
He mad. https://t.co/k6Ib0UQ0hc
The United States is the only home Dreamers have ever known. Today's Supreme Court decision to uphold DACA is a happy end to the cruel uncertainty the Trump administration put these young people through. Now Congress must give them a path to citizenship. #HereToStay
Everybody wants two things out of life... success and happiness. Both are available to anyone who wants it. You have to change your MINDSET. Want to know the difference between successful people and non-successful people? YOUR MINDSET! God gave y'all the same thing he gave me. https://t.co/HdXIz4PGkH