We looked inside some of the tweets by @SusanAndLucy and here's what we found interesting.
Inside 100 Tweets
Time between tweets:
7 hours
Tweets with photos
0 / 100
Tweets with videos
10 / 100
Quoted @actdottv
Ted Cruz knew. Rand Paul knew. Nikki Haley knew. Marco Rubio knew. Kellyanne Conway knew. Mike Pompeo knew. Glenn Beck knew. Rick Perry knew. Susan Collins knew. They all knew. https://t.co/73XyJkiNkv
They. All. Knew. And they still know. They just don't care anymore because they will take power any way they can get it. The lust for power is a potent moral anesthetic. https://t.co/xOZzhRe4Ic
BTW The Affordable Care Act isn't just for the uninsured. It's also why people with employer-provided insurance get free cancer & heart screenings (ACA mandated them) and why our kids are on our health insurance until they turn 26. If Obamacare goes, we lose all of that. #amjoy
How strange watching @PressSec try to discredit @BrianKarem's question by repeatedly referring to him as the "Playboy Reporter". Given her boss, the President, was on the cover of the magazine and idolizes my father in unhealthy ways, it isn't the gotcha moment she thinks it is. https://t.co/NaGbbBtozw
Quoted @mattmfm
Hillary Clinton simply getting pneumonia in 2016 led to A1 front page above the fold headlines in The New York Times. Surely news that Trump refuses to commit to a peaceful transfer of power made the front page? No, it's on A15. https://t.co/y8Z4KwDwzF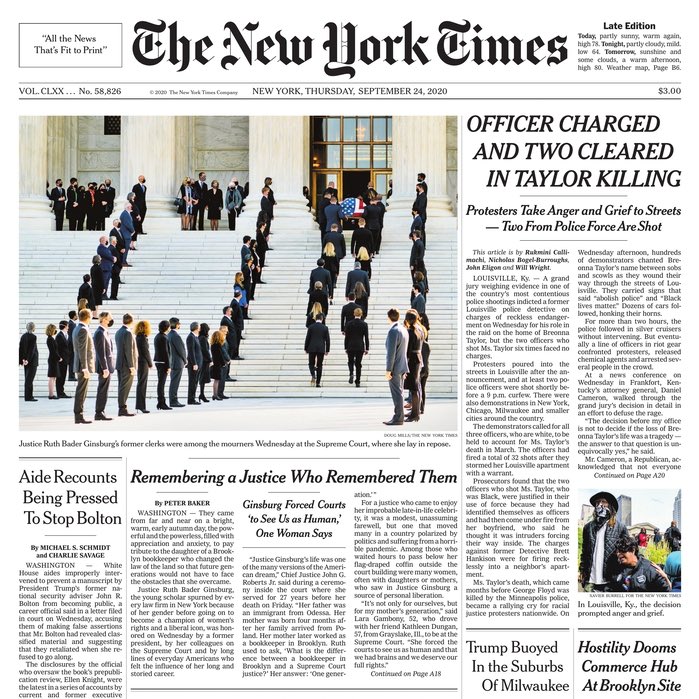 This strikes me as puzzling and troubling. https://t.co/jgx5msBZEQ
My dad is one of 200k+ people that died of COVID-19. He was super healthy, didn't have any pre-existing conditions, & didn't even have gray hair. He still DIED after a 3 week battle with COVID-19. Please register to vote and VOTE for people that believe in SCIENCE. https://t.co/FrdnZLvlwy
Quoted @KellyO
Gen. Keith Kellogg in the WH briefing room said of former Task Force aide, Olivia Troye, "I fired her...I am the one that escorted her off of the compound"
Sad that Gen. Kellogg is telling a bald faced lie to protect the President. I resigned on my own accord & was asked to stay. He never escorted me out. He knows this. I wrote a note thanking all the colleagues who had worked so hard with me in spite of POTUS & I stand by that. 🇺🇸 https://t.co/cQ8DTJI640
Quoted @DKaplanWTAE
They're called 'naked ballots'. Tonight, there's concern they could disenfranchise 100,000 Pennsylvania voters. In 2016, the state was decided by 44,000 votes. Key reminder: Ballot goes into secrecy envelope, both go into outer, declaration envelope. https://t.co/cPLTbu2tWd https://t.co/Zk5jNbFAsb
PENNSYLVANIANS!!! PAY ATTENTION! if you're voting by mail put the ballot into the "secrecy envelope," then put THAT into the outer "declaration envelope." https://t.co/bN0SK2Bl1L