We looked inside some of the tweets by @SteveSchmidtSES and here's what we found interesting.
Inside 100 Tweets
Time between tweets:
2 hours
Tweets with photos
0 / 100
Tweets with videos
0 / 100
Quoted @JoeNBC
"I want you to use my words against me. If there's a Republican president in 2016 and a vacancy occurs in the last year of the first term, you can say Lindsey Graham said let's let the next president, whoever it might be, make that nomination." ~Lindsey Graham March 10, 2016
What a despicable and principless liar. Terrible. Unfit. Get him out @harrisonjaime https://t.co/yMR2cs5ct1
@ProjectLincoln FIGHT, REGISTER, VOTE. I DISSENT are the most American of words. Thank you Madame Justice. May your memory be a blessing. We all know that it is.
Do Not Be Afraid. Do Not Tremble. Do Not Waiver. Do not doubt either the goodness of our people or the possibilities for our future. Do not let small men with tyranny and malice in their heart (@realDonaldTrump) or hypocrites with no core (@VP) make you afraid for our future
.@AliVelshi is tough and hard in a way that Trump could never understand. Ali is courageous and put himself in harms way in the name of truth and for the proposition that the American people are entitled to it. Slow down. Think about how sick this is. The cheers are sick. Sick https://t.co/Z2buUqBqlU
Stay steady. Stay calm. We are winning. There are more of us. This country will reject Trump's insanity. @JoeBiden and @SenKamalaHarris are performing at a very high level. They are dialed in. They are the Hawk and the Eagle. Trump and Pence are the prey. The rat and the mouse https://t.co/DWuNylNtMc
Quoted @SaraGideon
Last night, I went to bed with a heavy heart. This morning, I woke up determined to continue fighting for justice with the same courage and conviction that Justice Ginsburg displayed every day. Together, we will march forward in her memory. Thank you, Justice Ginsburg. https://t.co/pHZLsHHerq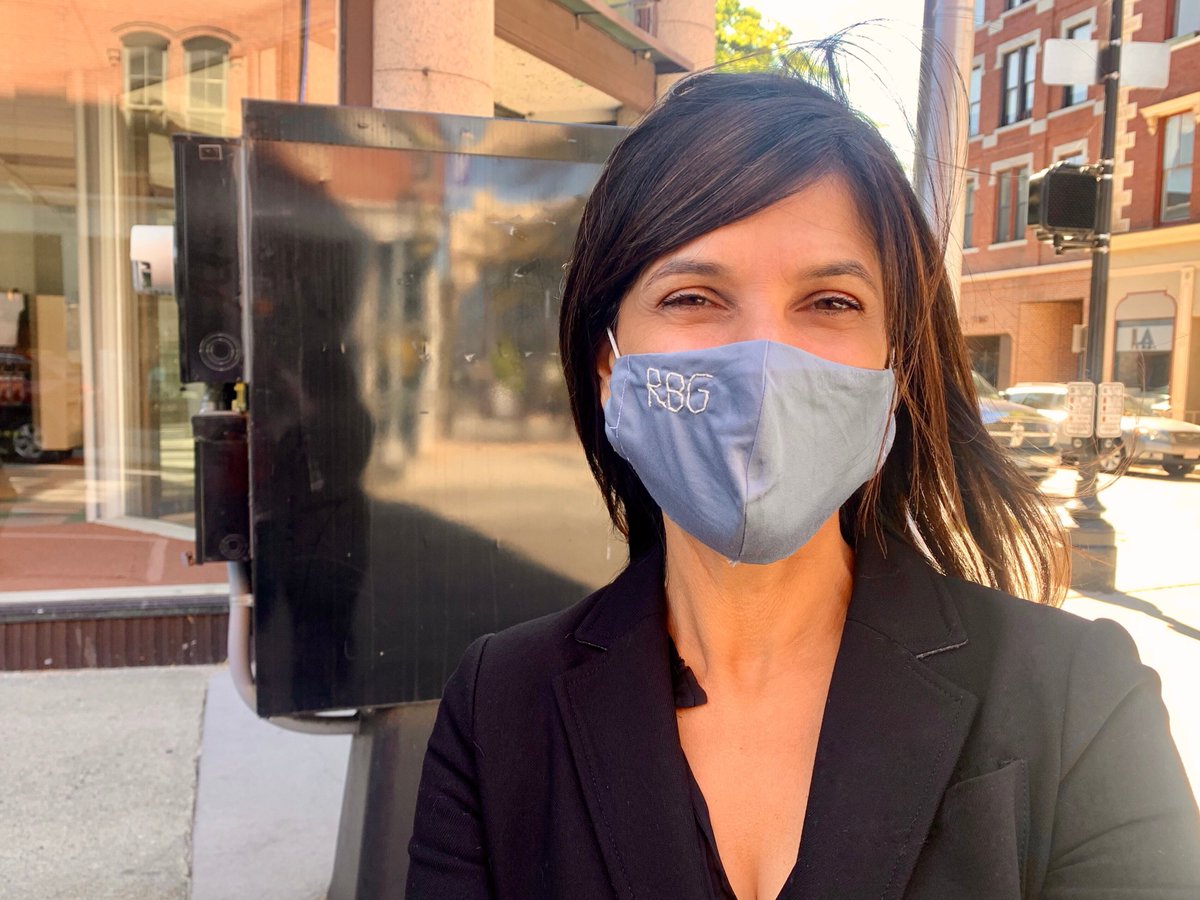 You are going to be a United States Senator that can be trusted and who will have the guts to fight for Maine and stand up for people. Send @SaraGideon $. Every dollar counts. @ProjectLincoln. Let's get rid of Collins. https://t.co/QeVks7FfZH