We looked inside some of the tweets by @SriSri and here's what we found interesting.
Inside 100 Tweets
Time between tweets:
a day
Tweets with photos
25 / 100
Tweets with videos
10 / 100
Rankings
(sorted by number of followers)
Divinity is not an object of perception. The knower inside you is the Divinity, and it can only be felt by turning the mind inwards. #HappyDussehra Love & blessings to all.
This year, even though we find ourselves isolated in our homes, faith truly brings us together. Here's one of our youngest Chinese devotee. https://t.co/1ZqCBBDRai
हर साल आप नवरात्रों पर मंदिर और आश्रम जाते हैं। मगर इस साल माँ दुर्गा स्वयं आपके घर पधार रही हैं| इसलिए घर पर रहकर उत्सव मनाएं। खुद भी निराश न हों और माता को भी निराश न करें। #शुभनवरात्रि 🙂 https://t.co/hYoOljEc83
Every year you have been visiting temples and ashrams on Navratri. But this year Mother Divine is coming to your home, so stay at home and celebrate. Don't get disappointed & don't disappoint the Goddess. #HappyNavratri 🙂
Our life is very precious. We should embrace the diversity and celebrate life. Addressed an eminent panel of judges and advocates of Calcutta High Court Cultural & Philanthropic Society. https://t.co/b9H9oyZjaA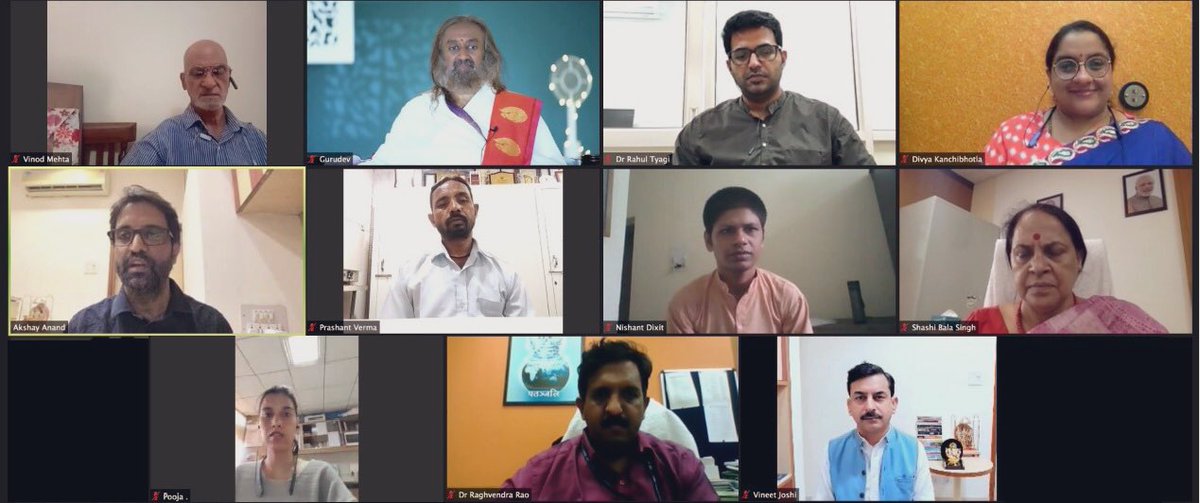 Unlike religion, spirituality is not averse to scientific scrutiny because it stands on Truth. Addressed the annual meeting of the Indian Academy of Neurosciences. https://t.co/Mr1R2vsP0C
Knowledge which is not practical, which doesn't infuse enthusiasm and which doesn't give peace of mind is of no use. Addressed the staff and students of @IITGuwahati. Full Video: https://t.co/nXXuqjIS4Z
Congratulations to @alexanderdecroo on taking charge as the Prime Minister of Belgium. I wish him success and good health.