We looked inside some of the tweets by @SpeakerDeLeo and here's what we found interesting.
Inside 100 Tweets
Time between tweets:
4 days
Tweets with photos
30 / 100
Tweets with videos
5 / 100
Today @RepBradJones + I sent a letter to Congress urging its members to provide the U.S. Postal Service with the resources needed to process mail-in ballots for the Nov. 2020 election. Thank you to the 141 House members who joined us in supporting this letter. (1/2)
I'm deeply grateful to the work of Chairs Cronin and @RepMichlewitz, @Vote4gonzalez, the chair of the MBLLC, and my colleagues in the House for their work on this bill.
Quoted @AP
Rep. John Lewis, a lion of the civil rights era whose bloody beating by Alabama state troopers in 1965 helped galvanize opposition to racial segregation, and who went on to a long and celebrated career in Congress, has died. https://t.co/PABvcp8tsw
We mourn the loss of Rep. John Lewis but will always honor his memory. We carry boundless gratitude for the courage and bravery he demonstrated in confronting evil within our own country. https://t.co/7legPlcYe8
Quoted @jeffroy
We made a bipartisan appeal to the President to reconsider and rescind the new rules barring international students from the US if their school goes online. The policy is punitive, threatens safety, and will negatively affect our economy and university system. https://t.co/hdp504oTks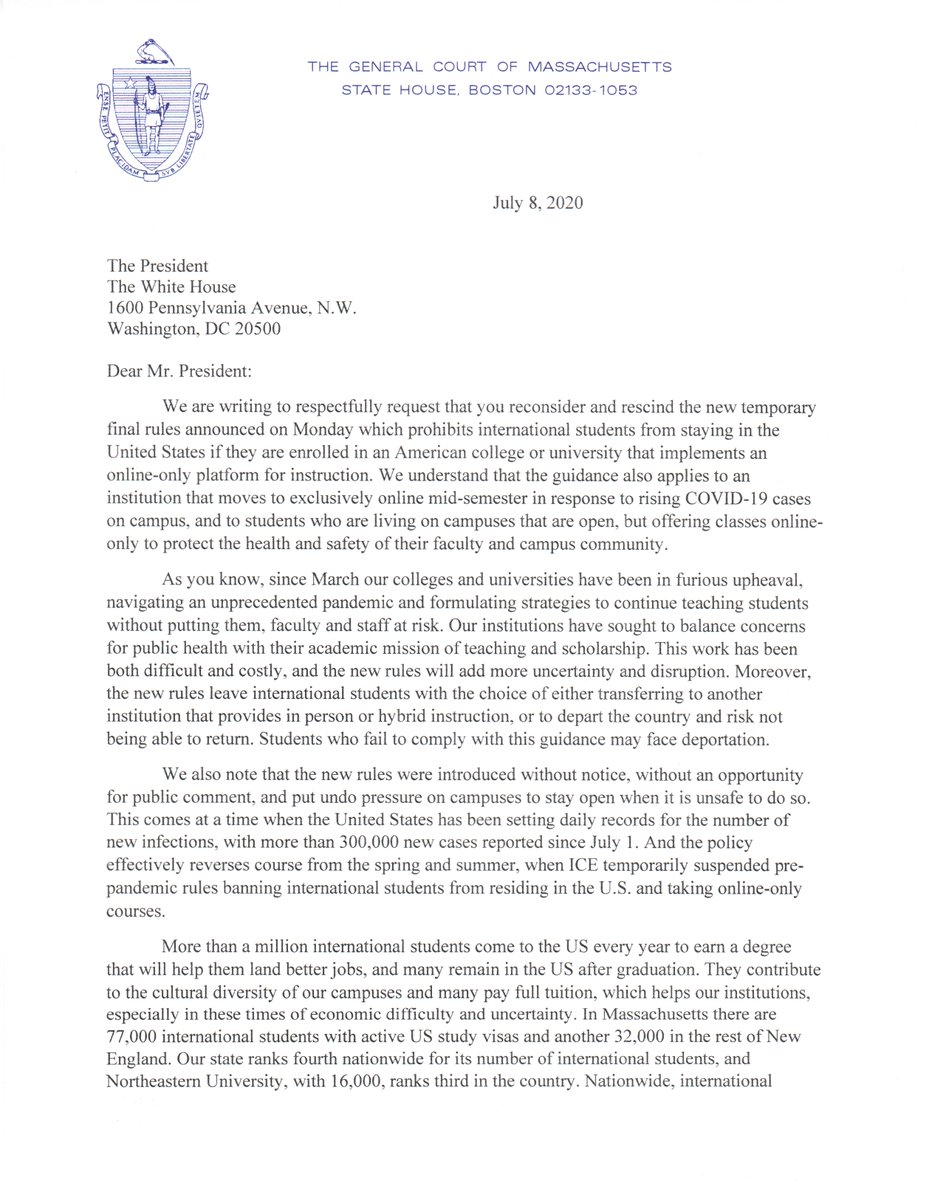 I thank @jeffroy and my colleagues who signed on to this letter. This was a punitive plan that would have hurt international students and harmed Massachusetts and our economy. https://t.co/o3O3HNga8r