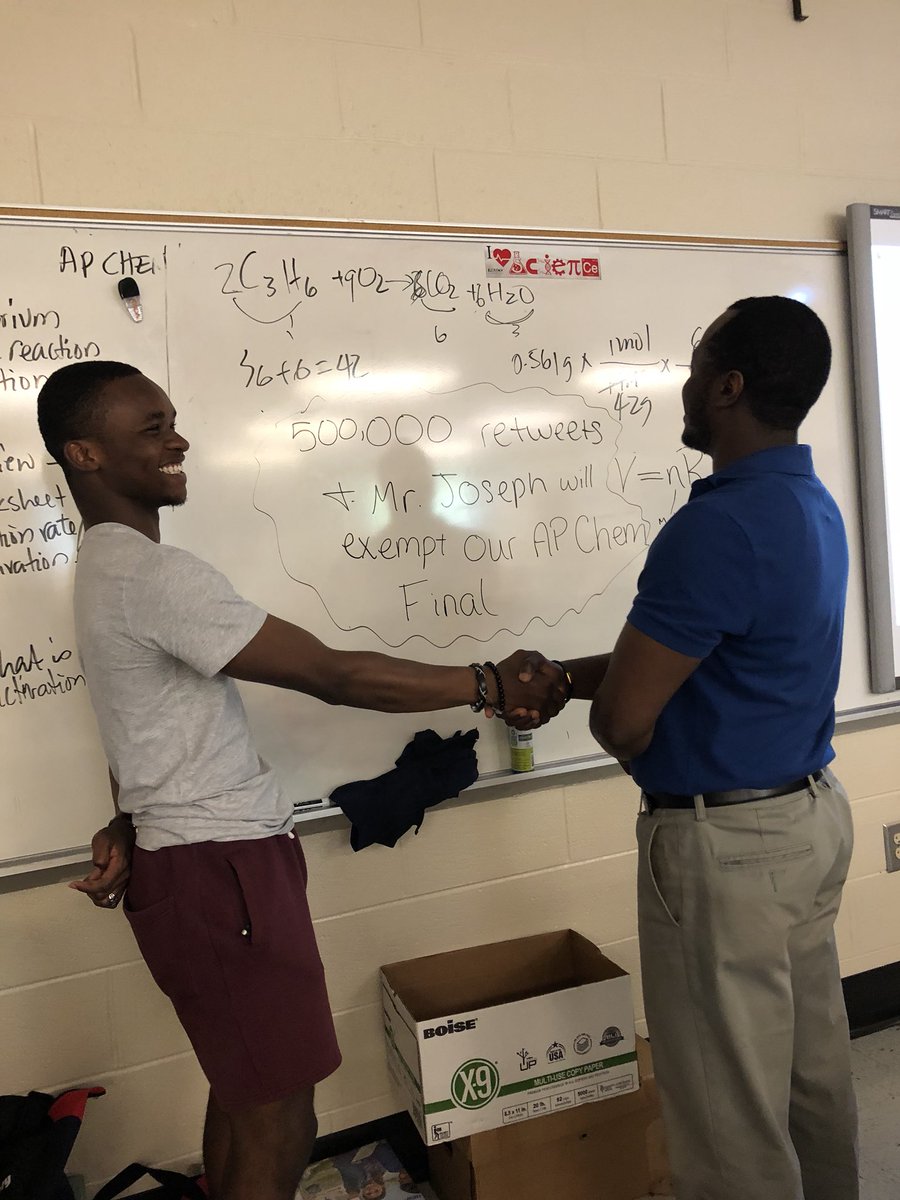 500,000 Retweets and Mr. Joseph will exempt our AP Chemistry Final. We have until May 17. https://t.co/Hfg3xLlafS
That class average was a 42% GUESS WHAT I GOT A 53😛whooo btw he gave us the first 12 answers. Thanks to everyone who retweeted God bless you!

So a little update. I'm definitely taking my final. I haven't studied yet 😂🤷🏾‍♂️. Gonna photo shop the picture ton get a reaction out of him but then I'm going to ace my final 😏

@SlicendDice @simplynasia I will like but not retweet because I believe these students should take their final and test their knowledge to get a better understanding of their strengths and weakness and learn valuable lessons which will prove very useful in their lives.