We looked inside some of the tweets by @ShimonPro and here's what we found interesting.
Inside 100 Tweets
Time between tweets:
4 hours
Tweets with photos
25 / 100
Tweets with videos
5 / 100
Intelligence that assessed that there was an effort by the GRU unit to pay bounty money to kill US soldiers was included in one of President Trump's Daily Brief (PDB). @barbarastarrcnn
L.A. County is now projecting the possibility of running out of hospital beds in two to three weeks. https://t.co/HSlxywyKqc
Quoted @PatriciaMazzei
The city of Jacksonville, Fla., has just announced that masks will be mandatory indoors and in public places where social distancing is not possible.
The new host of the convention https://t.co/8GtLwdNvRE
It is going to take a while for NYC to rebound. Broadway Shutdown Extended Through Early January Amid Pandemic https://t.co/zRLeyE6WTU
President Trump retweeted a "white power" message earlier today. @TimScottSC had this to say about it during an interview with @jaketapper: " We can play politics with it or we can't. I'm not going to. I think it's indefensible. We should take it down. That's what I think."
"Mondaire Jones and Ritchie Torres, who are black and Afro-Latino respectively, seem poised to become the first openly gay men of color elected to Congress. As an added sweetener, Torres dispatched notorious homophobe Ruben Diaz Sr." Happy Pride! https://t.co/oLCD7ysz5M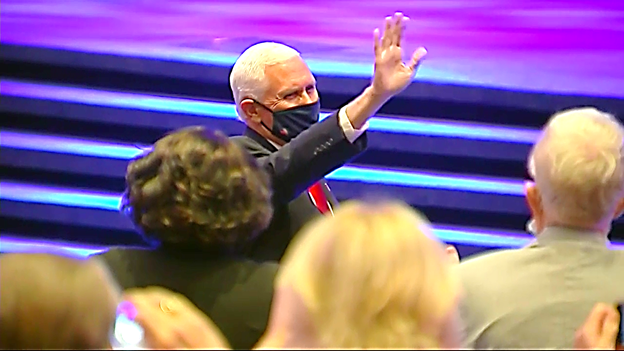 Wearing mask, VP Pence waves to audience as he arrives to address "Celebrate Freedom Rally" at First Baptist Church Dallas. https://t.co/iWxG5eW6b0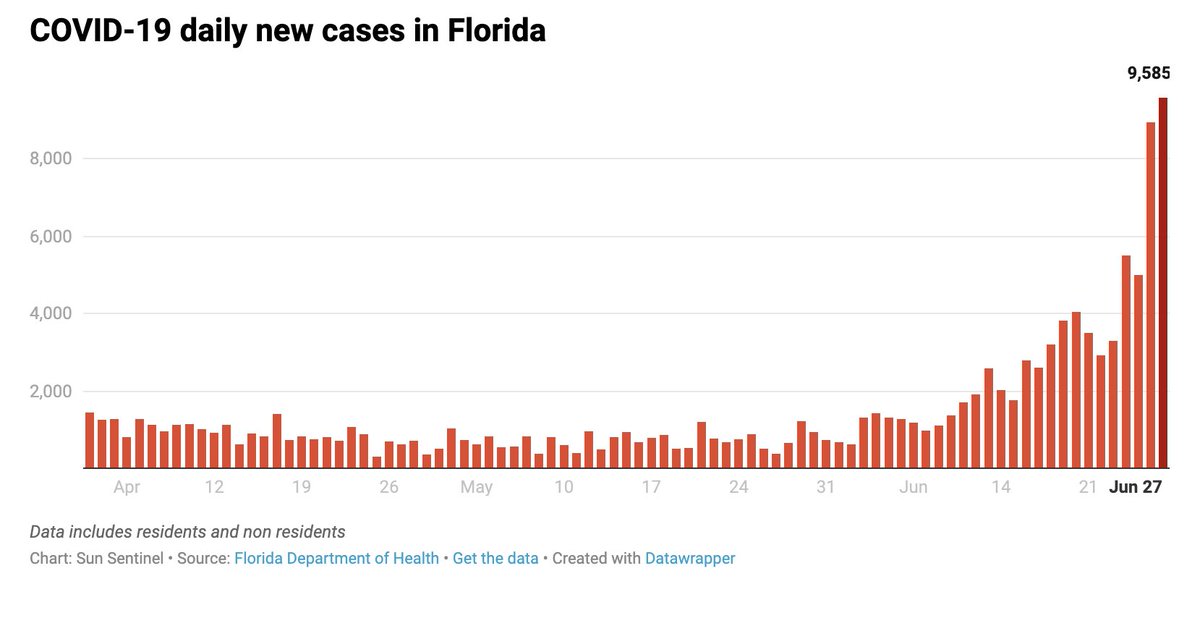 BREAKING: The Florida Department of Health reported 9,585 new coronavirus cases Saturday, shattering the previous daily high for positive COVID-19 infections made just yesterday. The state has now registered 132,545 positive cases to date. https://t.co/oPtfb9Z0Ne https://t.co/s7a2RHm7cl
Is it possible that children just aren't active coronavirus spreaders? YMCAs, which cared for 40k children of frontline workers through the pandemic, have reported no clusters at any of 1100 sites. Other data in this @npr piece back this up. https://t.co/NPx417DDav
I'm having a lot of fun on my first day of supplemental White House pool duty! Mostly thanks to Larry Kudlow. https://t.co/Z7ylk1qOMu