We looked inside some of the tweets by @SenKamalaHarris and here's what we found interesting.
Inside 100 Tweets
Time between tweets:
9 hours
Tweets with photos
5 / 100
Tweets with videos
0 / 100
Rankings
(sorted by number of followers)
The administration has been expelling migrant children. They said it's to contain the spread of COVID-19, but these children have tested negative. I'll say it again– they're using the pandemic to harm immigrants, including unaccompanied children. https://t.co/58mt5HDxFY
Last week, @RepAOC and I introduced the Climate Equity Act, comprehensive legislation that addresses the realities of environmental and climate injustice in our country. Justice and equity must be at the forefront of combating the climate crisis. https://t.co/vG86M8Kp6j
Let's be clear: everyone must be counted in the upcoming Census. Undercounting Black and brown communities will cause suffering for generations to come. Accurate representation is essential– period. https://t.co/StUsuII19Y
Giving birth during a pandemic–specifically one disproportionately impacting people of color–presents challenges, especially for Black women. I joined @SenWarren & @RepUnderwood on legislation to ensure maternal care is centered in our COVID-19 response. https://t.co/b8SZDbQNtq
Black and brown communities are being devastated by this virus, and our children are no exception. This is precisely why Congress must prioritize getting resources to these communities—and when the time comes, that includes vaccines too. https://t.co/ajiyBctev0
It's been nearly 150 days since the murder of Breonna Taylor. We cannot allow our demands for justice to become background noise—because sleeping in your home should never be a death sentence. #SayHerName
We're months into this pandemic with more difficult months ahead. It's absurd for anyone to think another $1,200 payment is going to be enough. @SenMarkey, @SenSanders, and I are calling for $2,000 monthly payments to ensure people can eat, pay bills, and simply survive.
Quoted @MSNBC
"Something definitely changed at the post office," President of the American Postal Workers Union Mark Diamondstein says. "A few weeks ago, the new postmaster general put in some policies that we don't think can do anything but slow down mail." https://t.co/Ak0140FRYi
We have to call out what's really happening here: the Postmaster General, a Trump political ally and fundraiser, is destabilizing the Postal Service ahead of an election where millions seek to vote-by-mail in a pandemic. It's up to Congress to step in & save the Postal Service. https://t.co/u6dL9qVDnz
The ship is sinking and Trump came with duct tape. Rather than do their jobs and help pass a comprehensive bill to help millions who are hurting, the White House and Senate Republicans are giving up and moving on. These are totally insufficient. Congress. Must. Act. https://t.co/VOm65Sjcfs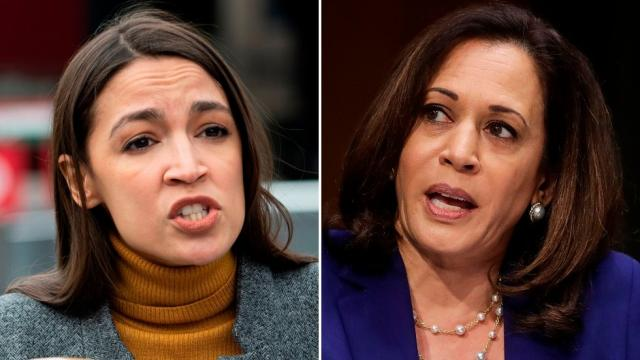 This week, @RepAOC and I introduced the Climate Equity Act, legislation to ensure that we center the fight against the climate crisis around justice and equity. Proud that we were able to propose an inclusive and comprehensive policy with input from community leaders. https://t.co/kFrr22XTEh
America will be judged harshly for this administration's neglect of the wellbeing of immigrant children. It's up to Congress to step in and fight for their health and safety. @SenJackyRosen and I are leading our colleagues in a push to do just that.
Too many grocery chain CEOs continue to treat their workers as expendable. This is utterly unacceptable. It's time to reinstate hazard pay for all of America's grocery workers. Read my latest op-ed with @UFCW. https://t.co/Pkj3ZvlqfE