We looked inside some of the tweets by @SAGandAFTRA and here's what we found interesting.
Inside 100 Tweets
Time between tweets:
9 hours
Tweets with photos
30 / 100
Tweets with videos
20 / 100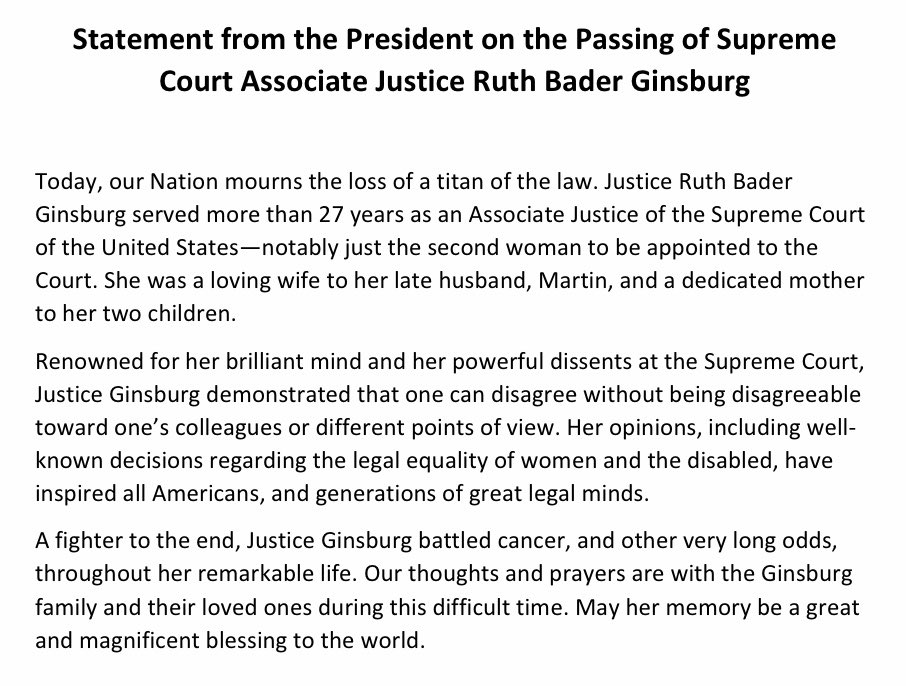 Statement from the President on the Passing of Supreme Court Associate Justice Ruth Bader Ginsburg https://t.co/N2YkGVWLoF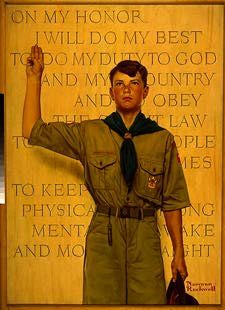 "On my honor I will do my best to do my duty to God and my country and to obey the Scout Law; to help other people at all times; to keep myself physically strong, mentally awake, and morally straight." - Boy Scout Oath. .@boyscouts #BoyScouts 🇺🇸 https://t.co/SPYwTRikIl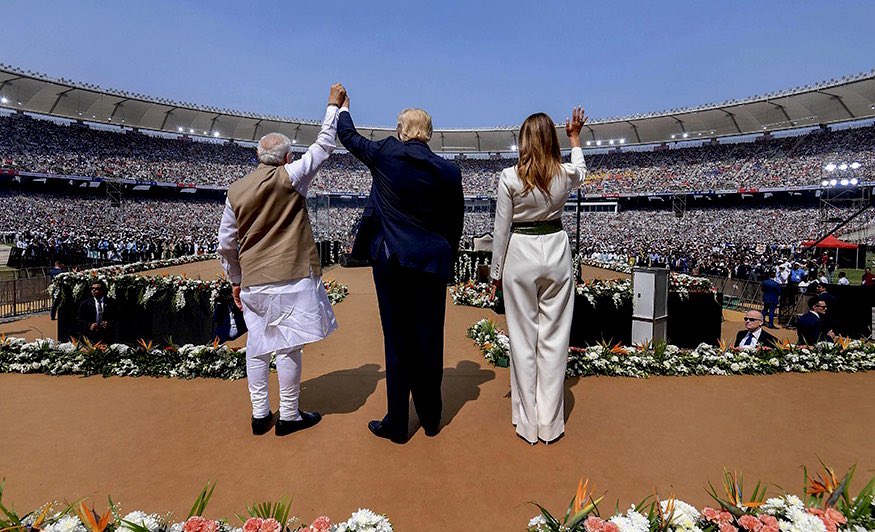 I would like to extend best wishes and a very happy 70th birthday to the Prime Minister of India, @narendramodi. Many happy returns to a GREAT LEADER and loyal friend! https://t.co/CWlVkHk16X
After decades of division and conflict, we mark the dawn of a new Middle East. Congratulations to the people of Israel, the people of the United Arab Emirates, and the people of the Kingdom of Bahrain. God Bless You All! https://t.co/gpeqFDtr0S
Quoted @JuliaDavisNews
Trump claims that Putin and Kim Jong-un are more mentally fit than Biden. Still fanboying for dictators.
I didn't know there would be even a question about this! https://t.co/QVZn2A7PYc