We looked inside some of the tweets by @PatBlanchfield and here's what we found interesting.
Inside 100 Tweets
Time between tweets:
21 minutes
Tweets with photos
37 / 100
Tweets with videos
0 / 100
i know i made it seem like a binary choice by saying one can pick between two apparently opposed (??) types of things, but actually although that's the logical structure of my post it of course has nothing to do with what my genius brain MEANT https://t.co/kYYde8NSQQ
Quoted @Patrick_Wyman
New episode (and season!) of Tides of History! Bone, Stone, and Genome: Understanding Humanity's Deep Past. Let's cover a few million years of human history, from our divergence from chimpanzees to the first appearance of modern humans. https://t.co/sJQ3amnbVS
I had completely forgotten creationists were still a thing until some guy responded to this on Facebook hollering about "transitional fossils," felt like I'd been transported back to 2002 or something https://t.co/q0SIqAQlKm
I feel like many conversations about the cruelty of American life tend to boomerang back to someone going, "Well, it's not perfect, but don't you at least love and believe in America?" No. I don't. I really don't. We have potential, but for now, that's it https://t.co/TkouRtDFCi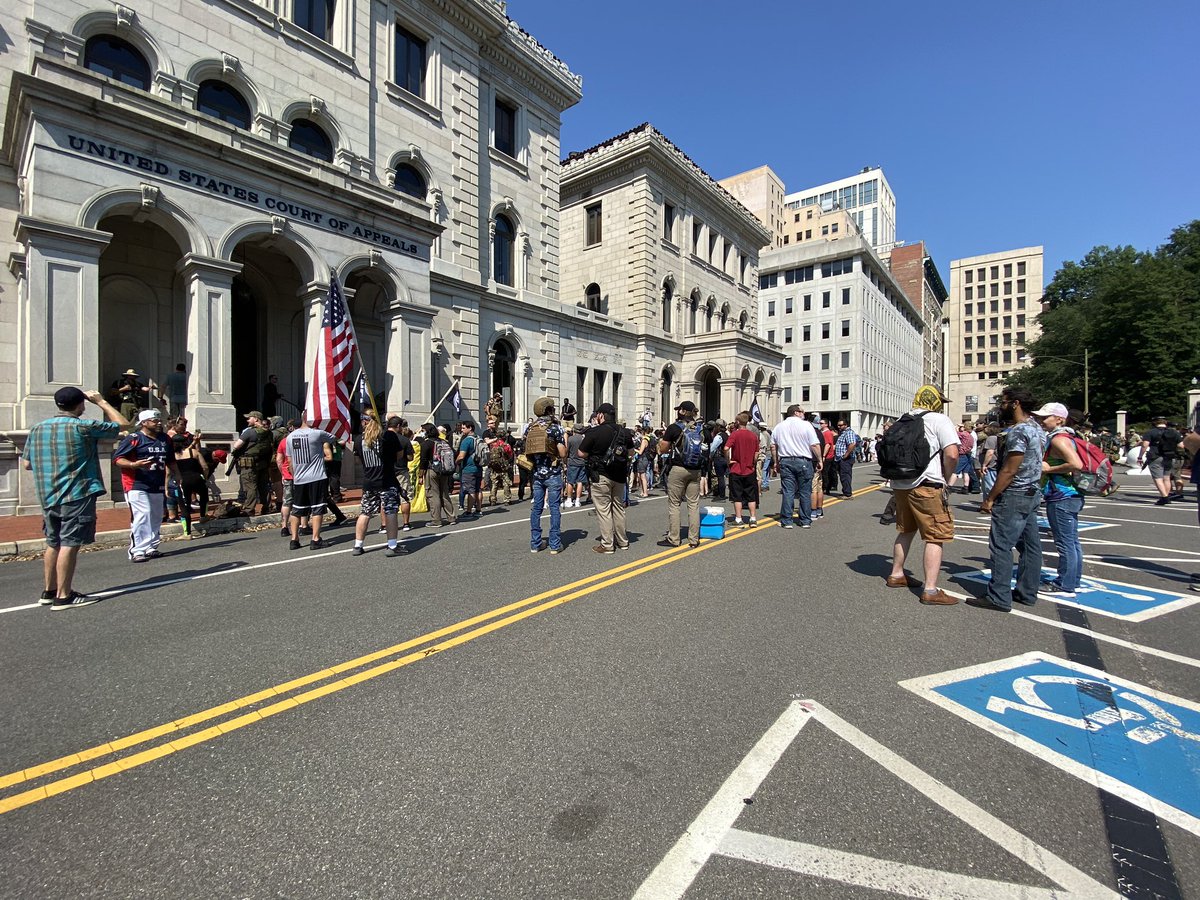 pretty sparse crowd out here at this gun weirdo event outside the capitol in richmond. the speaker just cheekily asked how many people here are racists, expecting everyone to say none, and three guys in skull masks gave a hitler salute. https://t.co/HviBVYtz0C
Aziz Rana interviewed me on how policing and mass incarceration became core features of the war on immigrants and on my book All-American Nativism. Listen on this week's @thedigradio ep. https://t.co/1IqQKiolQY
Quoted @JonahDispatch
People dunking on the founding should appreciate that they're taking a sledgehammer to the very soapbox they're standing on. No founding, no free speech, no right to assemble, no due process. If you think that's all just "white supremacy," try protesting and carping without it.
"well actually, little people, you would not have rights if not for the fact that some assholes gave them to you, be gratefully deferntial to them, and me, their tedious messenger" is so much US conservative thought in a nutshell https://t.co/LtdK7vtKea
"There is only one thing stronger in psychoanalytic theory than the repetition compulsion, and that is the compulsion to be dull." Freud and his Mother https://t.co/hrjp0sUWDT