We looked inside some of the tweets by @NaughtyReunion and here's what we found interesting.
Inside 100 Tweets
Time between tweets:
6 days
Tweets with photos
6 / 100
Tweets with videos
17 / 100
Rankings
(sorted by number of followers)
Quoted @d1rtydan
A guy on reddit reversed engineered #TikTok Here's what he found on the data it collects on you It's far worse than just stealing what's on your clipboard: https://t.co/oqaQyYDXT2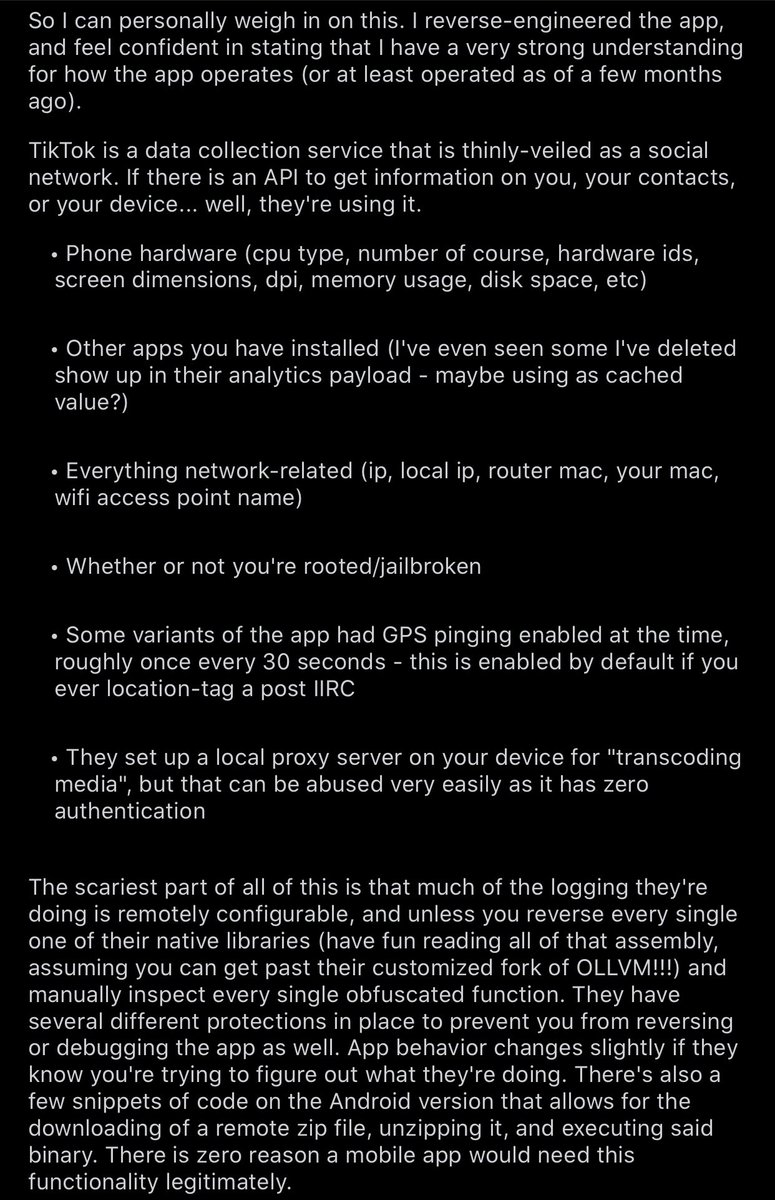 Delete TikTok now; if you know someone that is using it explain to them it is essentially malware operated by the Chinese government running a massive spying operation. https://t.co/J7N9FS7PvG
For those of you who think that we should be getting paid for the use of our data - data that is generating tens of billions of dollars a year for the tech companies and data brokers - we have an announcement you'll love on Monday. #paythepeople #datadividendforall
#Bitcoin Halving occurred on block 630,000. We're now in the 4th Epoch.
Quoted @Ex67T20
@JaneMayerNYer Three donors who've maxed out contributions to McConnell's authorized committee: Bank of China director, Angela Chao. Grace Chao—married to the Pension Benefit Guaranty Corporation director Mitch McConnell confirmed, Gordon Hartogensis. Alexia Hartogensis—a college freshman. https://t.co/7esHRQwtWe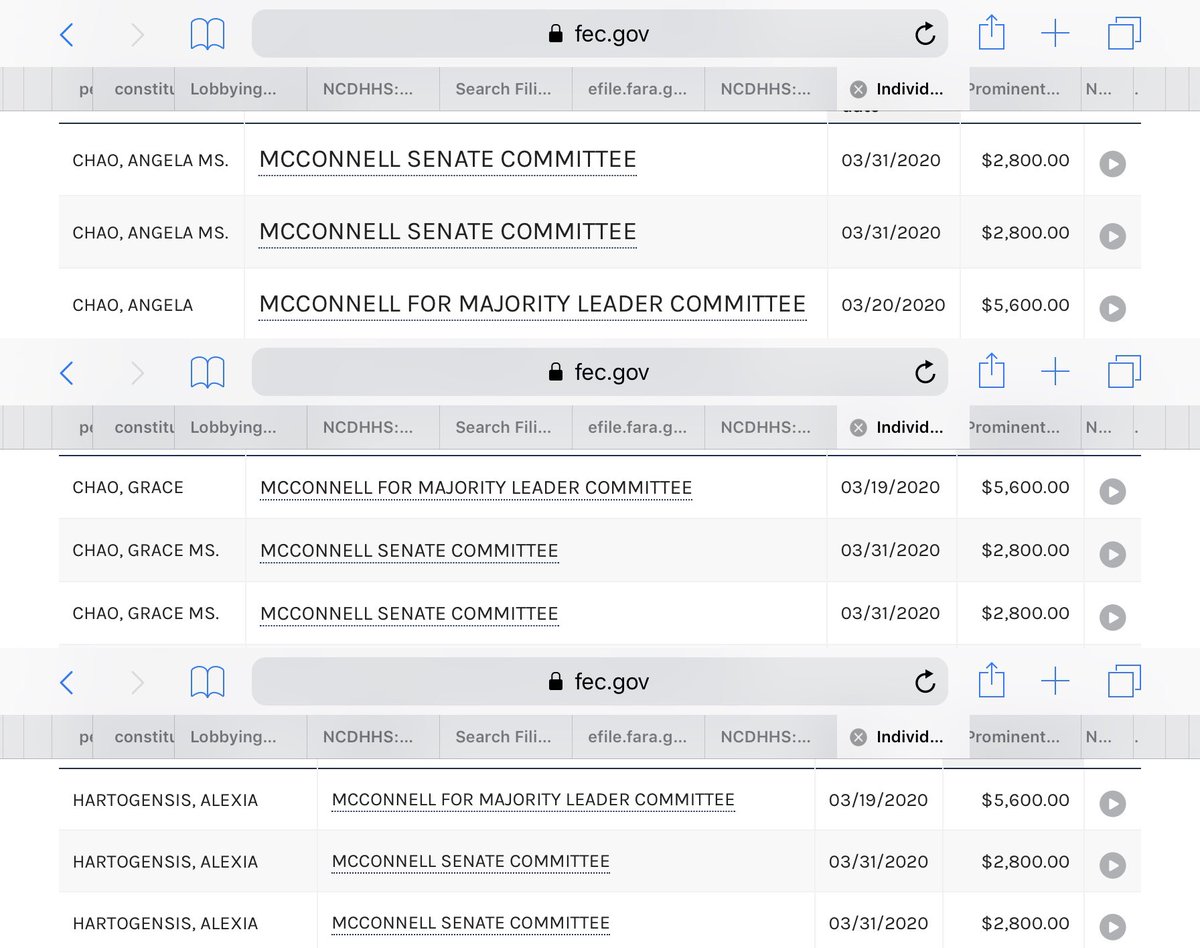 A new generation of the extended Chao family starts maxing out to Mitch McConnell. A college freshman who, in the midst of the coronavirus pandemic, doled out more than $10k. Elaine Chao's family has been one of McConnell's biggest supporters over several decades, NYT reported. https://t.co/PYJhcvu8Fr
China is bullying Hollywood. In the new Top Gun, China had the studio remove the Taiwanese 🇹🇼 AND the Japanese 🇯🇵 flags from Maverick's jacket. AYFKM?!?! China's influence HAS TO STOP. What's happening here is insane. #ChinaMustPay https://t.co/PUZsHrpZWM
AG Barr orders legal action against governors whose COVID-19 actions infringe on civil rights https://t.co/l2SlyiMR6u
Meanwhile in Stockton...Did we mention San Joaquin County has more cases of COVID-19 than the entire Central Valley and Foothills COMBINED? 👀 https://t.co/S9zvzdYK0Z
Proud to share we've been able to source 10M masks for the US and millions more for the hardest hit regions in Europe. Our ops teams are helping to find and purchase masks from our supply chain in coordination with governments around the world. https://t.co/uTsA6eA5ks
The world will believe that the Wuhan Virus is under control when chinese leaders officially reset a date for the annual Party Congress. It should be held in Wuhan with no masks to show the world it's gone. Most members are "at-risk" men in their 70s https://t.co/W9fRqGUa0z