We looked inside some of the tweets by @Nate__Haines and here's what we found interesting.
Inside 100 Tweets
Time between tweets:
5 hours
Tweets with photos
32 / 100
Tweets with videos
5 / 100
Computational models are not always easy to understand and for that reason are often disregarded. Sometimes, however, what appears to be a complex formal/algorithmic description encapsulates simple principles, in a coherent and unified account. https://t.co/3D3EWOj1vD
📢 Excited to be able to finally share this tutorial for Social Psychology: "Formalizing verbal theories: A tutorial by dialogue" by @MarkBlokpoel and myself. 🧵👇 1/n https://t.co/4tcygU4x4j
Really pleased that this paper has now been accepted for publication in Psychological Medicine! Double-celebrations tonight as this was a collaboration with my wife. First work from my lab applying computational modelling to clinical questions. https://t.co/ldhi5EAdQp
5/5 From this perspective, increasing the number of different items to ensure high reliability is just a heuristic. What really matters is that we can estimate data-generating parameters (or "true scores", see https://t.co/sXmUc0m0sO) with enough precision for a given inference.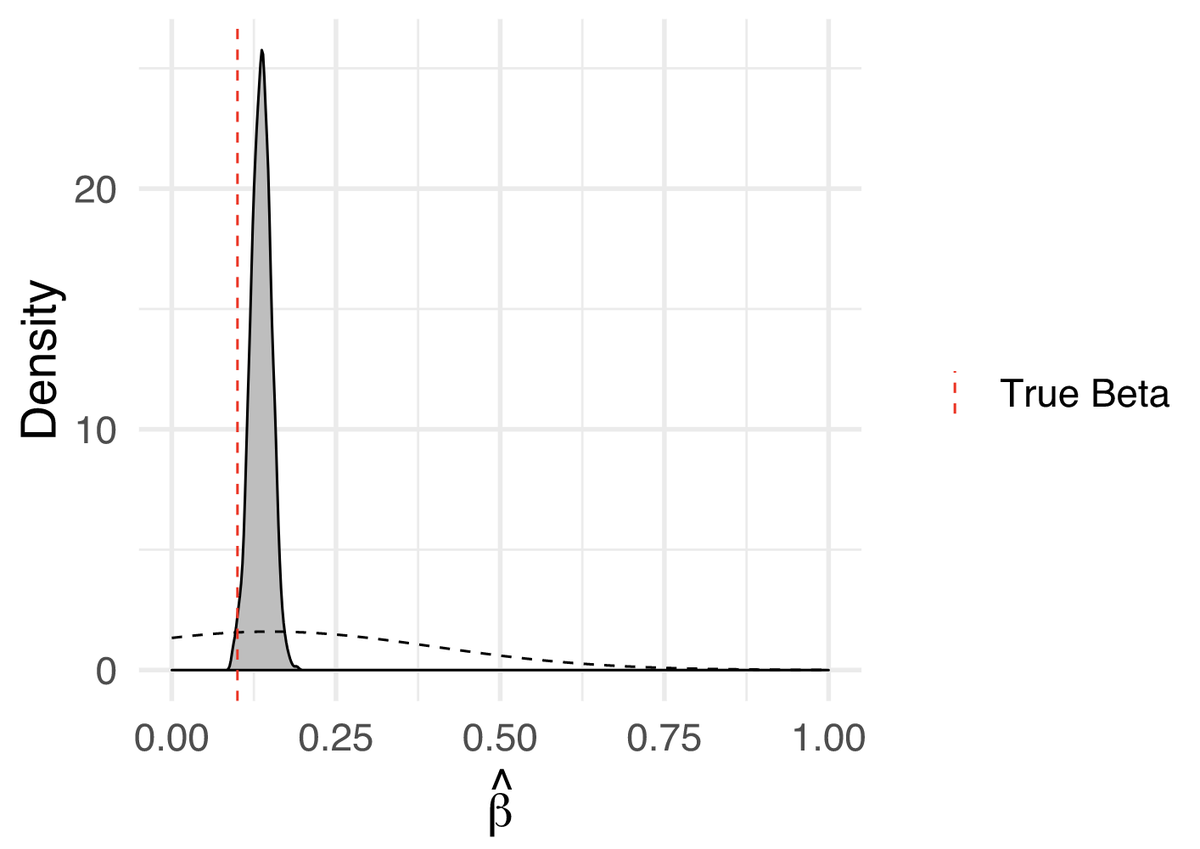 3/5 And then we can try estimating the parameters from the simulated data to determine if we can accurately, and precisely, recover the "true" parameters. This is akin to assessing the reliability of our measure, but before we have even collected empirical data. https://t.co/hm3dADn3FF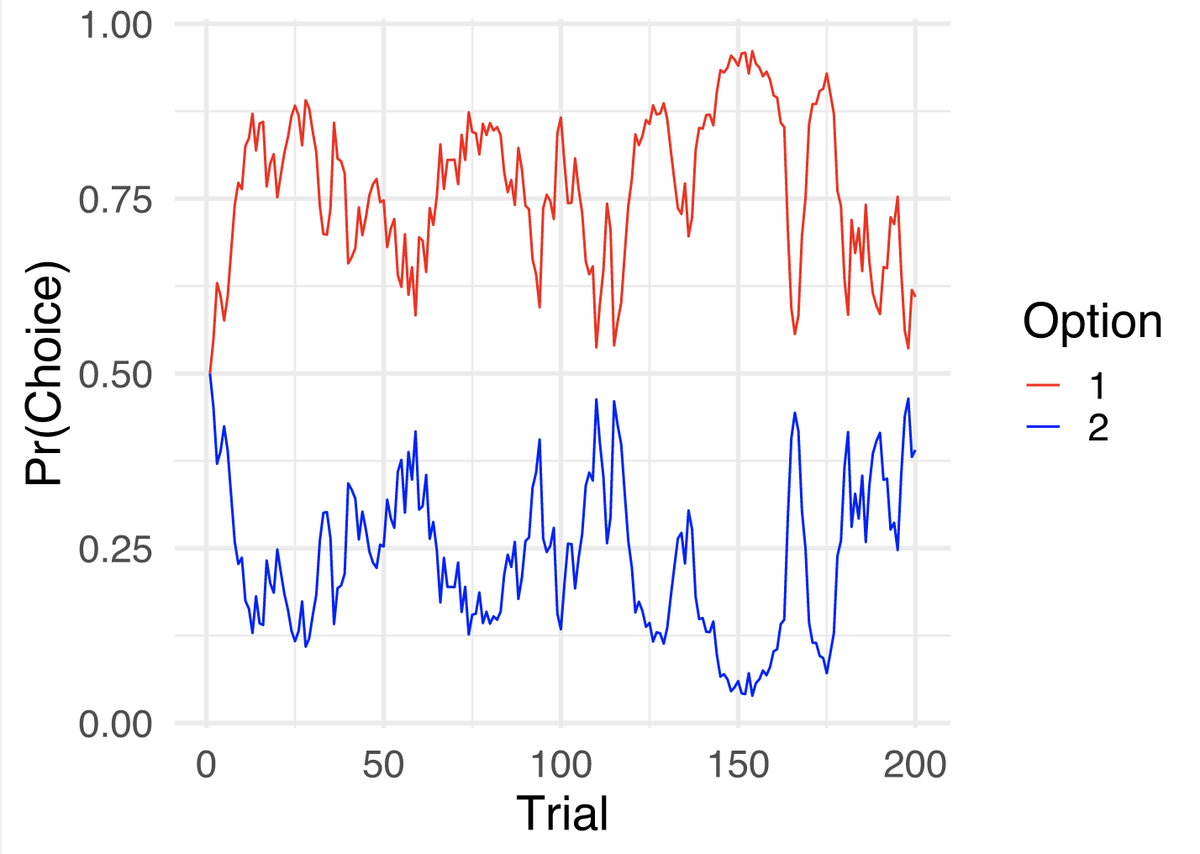 2/5 The basic idea being that we can model learning dynamics using observed preferences among two choices, each with different average payoffs (1 choice is better on average, but this must be learned). We can simulate behavior with these models: https://t.co/AdcPe9Oozl https://t.co/wuJe900Eny
Quoted @betanalpha
Y'all. I've been doing math for the last seven months with some excellent people. Look forward to another theory paper that no one will read but many will claim to have read. https://t.co/sRVuT6MONh
Theory seems to be under-appreciated in many areas of science. Everyone agrees that theory is important, but our publishing incentives push us toward empiricism... https://t.co/C8f8sy5DyZ
Quoted @PeteEtchells
This flood of papers irritates me, in part because I've been on the receiving end of emails from this guy in the past where he basically shouted me down because I don't have as many publications as him. https://t.co/nj1L4l1IAN
"just had the 757th paper of my academic career published this morning" That's nothing—I just published my 2,234th tweet. https://t.co/CPsw42Wn2O
just so we're clear, these are the types of people who have been driving this 'cancel culture' whining. Academia, pleeeeaasseee stop falling for it. https://t.co/m6svgFybBd
The ideas in the @Harpers letter were destroyed on Twitter yesterday. Here's a thread/meta-thread.