We looked inside some of the tweets by @NYCMayor and here's what we found interesting.
Inside 100 Tweets
Time between tweets:
2 hours
Tweets with photos
10 / 100
Tweets with videos
10 / 100
Rankings
(sorted by number of followers)
9 million COVID-19 cases in America. 229,293 deaths across the country. Our nation is not "rounding the corner." It's careening off a cliff. https://t.co/ciHXaNF9Fh
Quoted @juliakmarsh
Among the public perks for Steve Cohen's purchase of @Mets: - $17.5m to city programs for local small business grants (tax deductible) - Restoring pre-pandemic salaries for stadium workers that were cut by 5-30% in March = $7m value - "Dramatically increase" Mets Foundation gifts
Ya gotta believe the @Mets will be investing in their community! Protecting workers, helping New York City small businesses and supporting communities of color is Amazin'. #LGM https://t.co/I0gj5jCXnl
Here's a look at the latest #COVID19 numbers in New York City: • 68 patients admitted to hospitals • 514 new cases • Infection rate is 1.57% We CANNOT let our guard down this weekend. Wear a face covering. Stay safe.
Quoted @FDNY
FDNY members are operating on scene of a crane incident at 111 W. 57th Street and 6th Avenue in Manhattan. There is no crane collapse - there was fallen debris. There are no injuries at this time. https://t.co/XybfWVjtil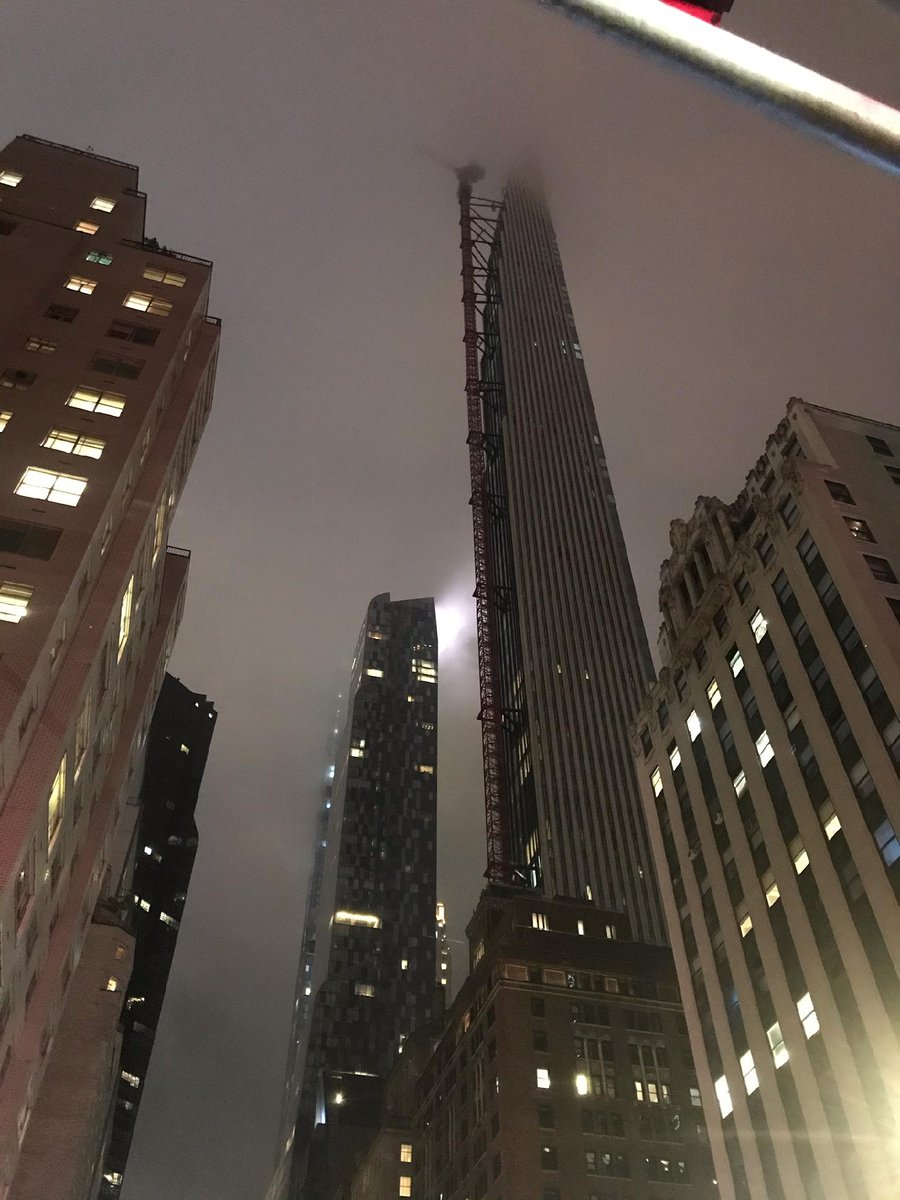 More: https://t.co/vCa0CLaHEh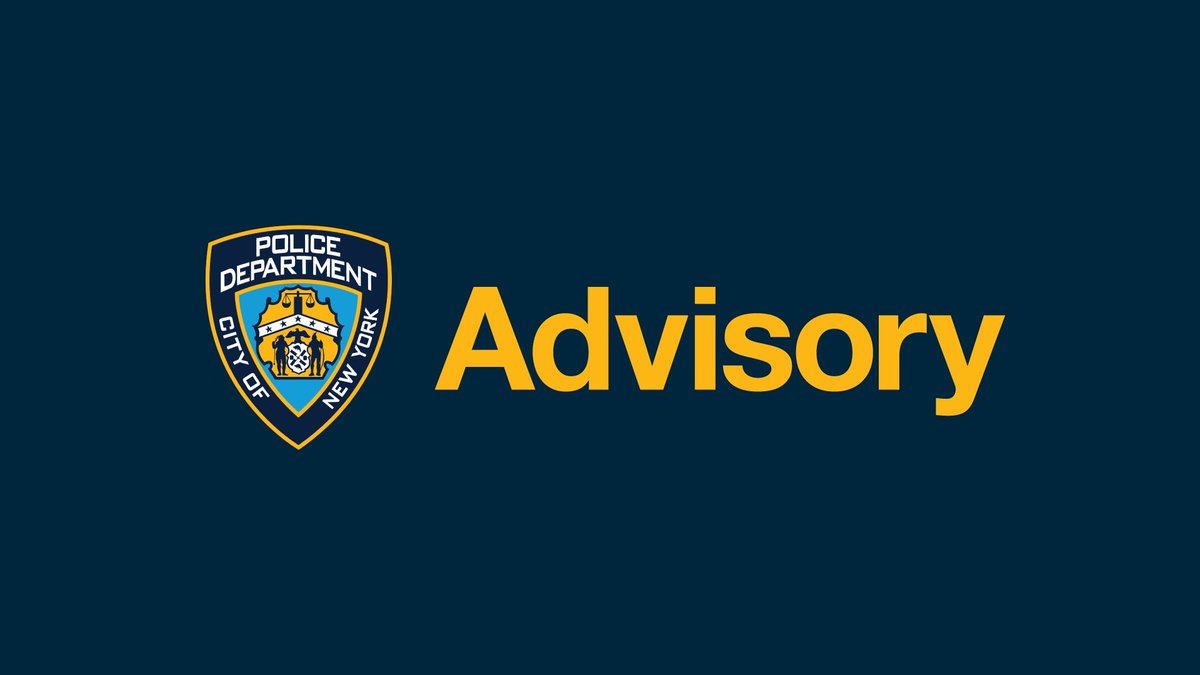 ADVISORY: Please avoid the area of West 57th Street, between 6th and 7th Avenues due to an unstable crane and falling debris. Expect emergency vehicles and traffic in the area. Updates to follow. https://t.co/i1Em6fgYEM
Quoted @SenGianaris
Great to see so many willing to line up to vote but they shouldn't have to line up for hours. My new bill would reduce wait times by requiring far more poll sites for people to #VoteEarly https://t.co/0rp6MJHWcF
This is exactly what our city deserves. Early voting shouldn't take hours. We need more early voting locations to make voting faster and easier for EVERY New Yorker. https://t.co/G8rpSaAKAv
There aren't many climate change deniers in New York City. Not after Hurricane Sandy hit us 8 years ago today. The devastation we saw in the Rockaways was a call to action. Working with the @USACEHQ and state and congressional partners, we're building back stronger than ever. https://t.co/I3fY4Xx2EY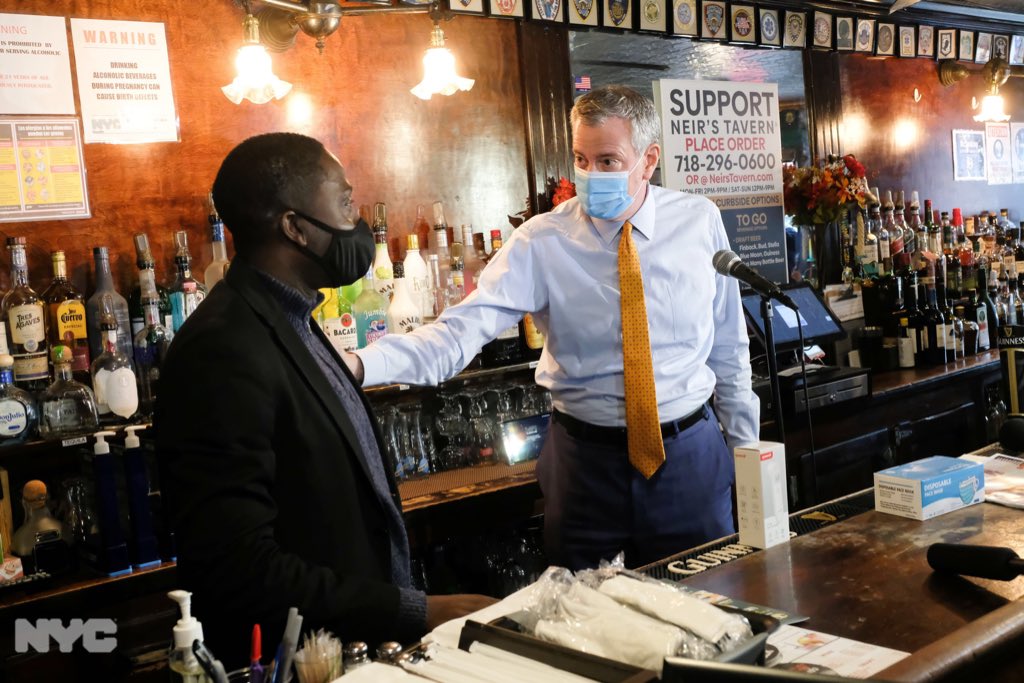 New York City's oldest bar will stay open for business. @NeirsTavern is like so many small businesses in our city — a community cornerstone that gives its heart and soul to the neighborhood. Now more than ever we need to stand with and support them. https://t.co/w44Q9el0Z1
I couldn't agree more. I'm thrilled that our Taskforce on Racial Inclusion & Equity will partner with @GenderEquityNYC on this important effort to address pay inequity in our city. https://t.co/D6M0Ln1304
EVERYONE deserves equal pay for equal work. Period. I've directed the Task Force on Racial Inclusion and @GenderEquityNYC to examine the issue and deliver recommendations by early next year. https://t.co/hBwVnkfH7l
To build a fair, equal city, we need the right leadership within the NYPD. I thank @NYPDShea for putting this bold new team together. These dedicated public servants don't just love New York City, they reflect the diversity of the people who call it home.