We looked inside some of the tweets by @Mortimer4Kim and here's what we found interesting.
Inside 100 Tweets
Time between tweets:
an hour
Tweets with photos
0 / 100
Tweets with videos
10 / 100
Quoted @NHSCOVID19app
@DamoB1970 Hi Damian, If your test took place in a Public Health England lab or NHS hospital, or as part of national surveillance testing conducted by the Office for National Statistics, test results cannot currently be linked with the app whether they're positive or negative. Thanks.
I try my best to be supportive of the government and its initiatives on the rare occasions they make sense - and it still makes sense to download the app - but my God they make it difficult. Specifically, who decided it's ok for the NHS app to be incompatible with NHS tests? https://t.co/FdevxB6ILB
A radical "pro-tech" plan championed by Dominic Cummings to rewrite Britain's data protection laws is endangering future cooperation with the EU worth billions to the British economy, Brussels has warned. https://t.co/2ex4vbnKn4
now now this is just talking the uk down, you know everything the corruption in no 10 does is world beating https://t.co/w9HZsgXr99
Quoted @ReicherStephen
The extraordinary admission that the 'NHS' app doesn't work with NHS/PHE lab tests is no mistake. It exemplifies precisely why test and trace continues to fail: the divorce between the new privatised testing system and NHS/Public Health structures. https://t.co/3SjhT16bq3
A huge chuck of covid test results aren't integrated with the new "NHS" app (quotes, because it's not actually the NHS's), neutering its usefulness. The band of Tory wreckers in charge couldn't organise a thimbleful of beer in a brewery! https://t.co/bFTz0YhvpQ
They opened the pubs, schools & offices knowingly to infect the herd & to further destroy our country & it's values. What a totally fucking sad state of affairs this shitshow we're in the middle of is. @Conservatives are demonstrably shit at all social responsibility, all of it!
Quoted @JolyonMaugham
A firm specialising in vitamin boosts that hired Boris Johnson's half-brother hoping he can "open doors" is holding talks with Government about Covid testing, which we know (only because of leaks) Govt plans to spend over £100bn on. https://t.co/WJEBvlcZnd
Much of my gripe with this government is it's incompetence- but the work @JolyonMaugham is doing exposing these contracts should get us all angry. https://t.co/rBseRSHNIT
so will serco form a new ear works division, what next is hancock going to stop the nhs doing? https://t.co/Zpik5xPYbn
To all Remainers; how do you feel about Leavers now? Retweet, blah-di-blah, for a bigger vote. Thank you.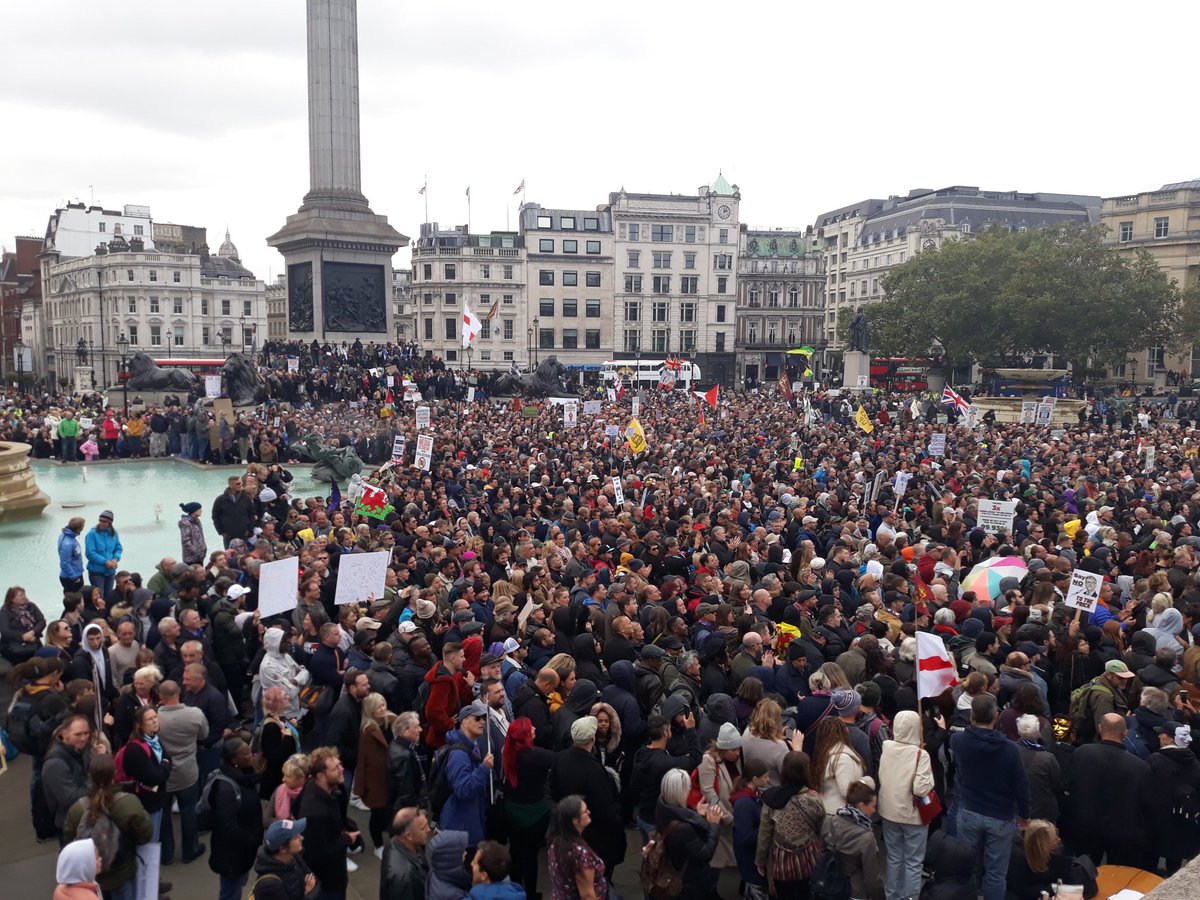 Remember when the government condemned the masked people at Black Lives Matter for potentially spreading the disease and the Met sent in horse cops https://t.co/wvgbEm9wIq
Ford plant in Bridgend will shut down for the last time later this year, bringing to a close four decades of production at the site. This is wholly as a result of the loss of access to the Single Market caused by #Brexit. But #Brexiters knew this was what they were voting for.
This is the M20 in Kent, yesterday. Miles and miles of stationary wagons, stacked up, waiting for hours. The reality of the folly of Brexit. Wasted time, increased costs, just-in-time schedules ripped up. Global Britain? Not a chance. https://t.co/99EOW1cWf1
Maybe he should get a job which suits his capabilities - perhaps writing a newspaper column about bendy bananas: Who'll bail out Boris? Johnson has taken a vast pay cut to be PM https://t.co/xn9led0w6N