We looked inside some of the tweets by @Morell_Ron and here's what we found interesting.
Inside 100 Tweets
Time between tweets:
2 minutes
Tweets with photos
11 / 100
Tweets with videos
11 / 100
Hello, Hollywood pedophiles. Q has started naming names. Which one of you sickos wants to speak up first? You do realize this is merely the first few steps on the road to your eventual total and complete exposure, don't you? Be scared. #PAIN https://t.co/Q6VsA20LPe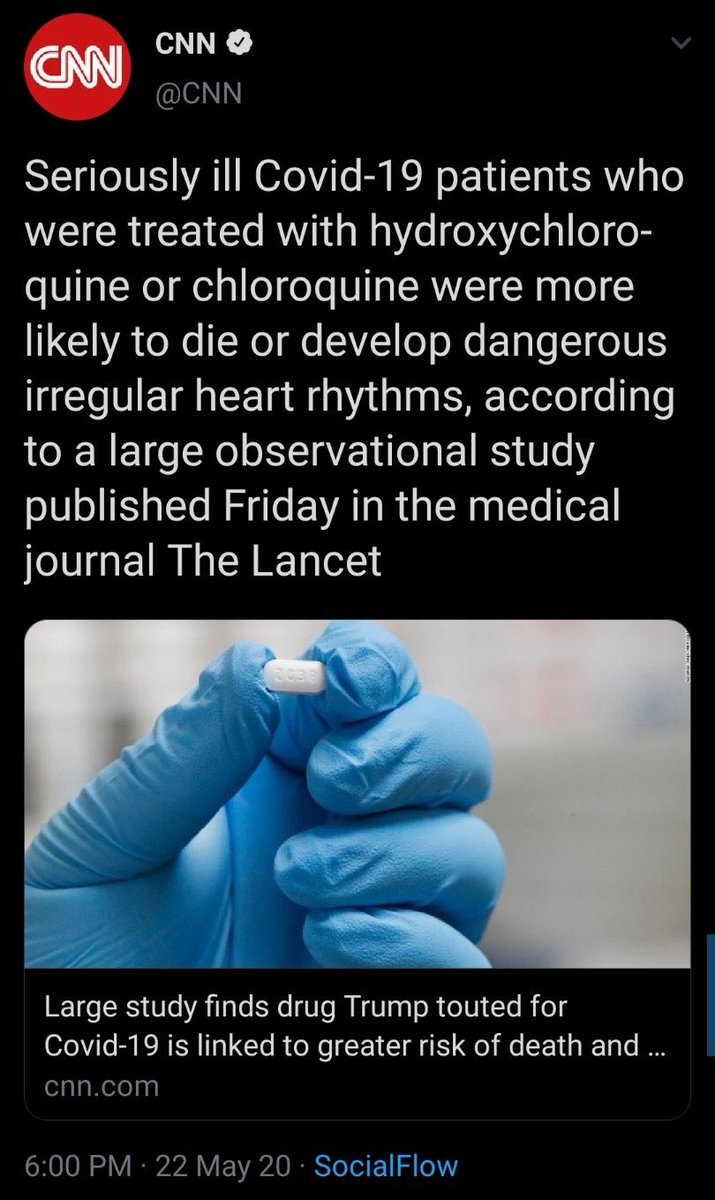 Never trust the media. They don't care if you live or die. It's all about ratings and setting the required narrative at the required time. https://t.co/FKbU4s6Du9
"Thousands of free blacks owned slaves in the antebellum South. And, years after the Emancipation Proclamation in the United States, whites as well as blacks were still being bought and sold as slaves in North Africa and the Middle East." --@ThomasSowell
Quoted @CNN
A surprising new study found that the controversial antimalarial drug hydroxychloroquine helped Covid-19 patients better survive in the hospital. https://t.co/j6zs4SI2Su
This was known months ago about hydroxychloroquine but this idiot 'news' outlet demonized President Trump relentlessly, accused him of being responsible for 10's of 1000's of people for suggesting it. @CNN's hackery knows no bounds. #EnemyOfThePeople https://t.co/QeUpy48PON
Biden is controlled by the radical left. His leftwing controllers are determined to defund the police and make you and your family less safe. We can't allow their dangerous and twisted dream become a reality. Too much is at stake! https://t.co/mlx6Wjfz3s
This isn't about your health or safety Singing in houses of worship banned under new order from Newsom as pandemic worsens https://t.co/BBuH4Vb4W6
Your DAILY REMINDER that @realDonaldTrump DID NOT shut down your state & obliterate your economy...YOUR GOVERNOR DID THAT!🙄
Seeing some comparisons to @AOC going around. I'm a restaurant owner, not a bartender. I'm a capitalist, not a Communist. I stand for freedom, not government control. I do look very much forward to meeting in January, though. Will be nice to stop her lunatic agenda in person.