We looked inside some of the tweets by @MirMAKOfficial and here's what we found interesting.
Inside 100 Tweets
Time between tweets:
3 hours
Tweets with photos
5 / 100
Tweets with videos
5 / 100
This Is The Level Of Student Enthusiasm The attendance of 4287 students is above 90%. 81 classes have been held till date today in all skill development courses at 4 different institutions. All attendance is biometric so no room for error. #FCSouthSDI
Quoted @ik_warrior313
@MirMAKOfficial 3 million is nothing in front of the 7 million french soldiers that died defending their country against hitlers invasion of their great motherland. Thats how bravely they defend their freedoms be aware islamists
212,000 French soldiers died in the entire WW2. 92,000 in 1940. 58,000 between 1941 and 1945. 24,000 in the resistance. And 38,000 in the allied coalitions. Total size of the French army was 900,000 in the 2nd world war. Never give wrong stats on my timeline. SIT DOWN NOW https://t.co/zmQpWpiFD8
French religious war between 1592 and 1598 brutally killed 3 million people inside France Yes 3 million The most people ever killed in any country in the world in the name of religion. And these people want to tell Muslims that we are violent ? STFD #Boycott_French_Products
AND IT IS WORKING: French Government Asks The Muslim World Not To Boycott French Products. @Reuters Reports The power of unity is bigger than the power of economy. No economy can sustain a boycott of 2 billion people. Well Done World. #Boycott_French_Products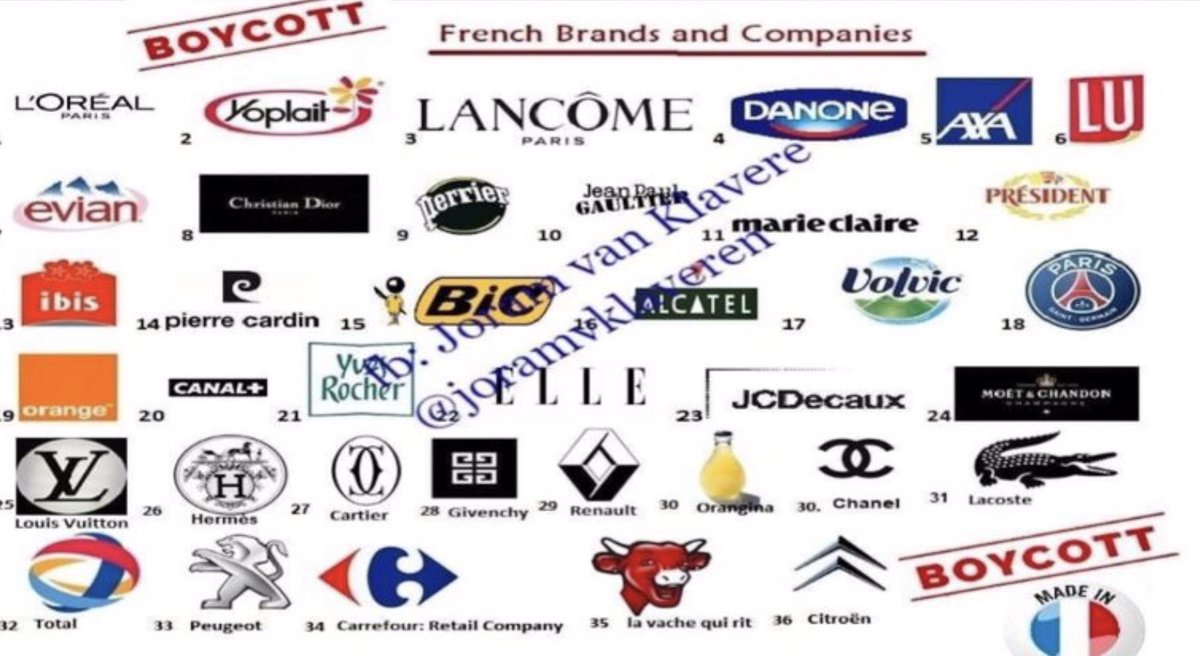 Approximately 28% of the world population is Muslim. Approximately $80 trillion dollars is the world GDP. If all Muslim countries #Boycott_French_Products I can guarantee you that France would be on its knees within 6 months. French economy is already weak due to COVID-19 https://t.co/Kdm3Gk9gF0
IF you start to question Islam we will start to question the Holocaust. BOTH things should not happen. We respect and acknowledge the tragedy of #Holocaust. You start respecting the sanctity of Islam. Why step on each other's feet. Instead let's walk together hand in hand.