We looked inside some of the tweets by @MercuryOtter and here's what we found interesting.
Inside 100 Tweets
Time between tweets:
9 hours
Tweets with photos
11 / 100
Tweets with videos
5 / 100
@1983Jackhancock @Hardeep216 Four elections lost in a row. Evidence of support from the whole UK electorate ? I think not. SWP & student politics days are over. Support the real Labour Party & Keir Starmer or leave.
How is @Keir_Starmer still on less than 1m followers? What happened to the 48%? Have we given up. How is this man supposed to defeat Johnson when even his Twitter voice is far smaller. Give him your support, your following and our confidence. #FollowKeir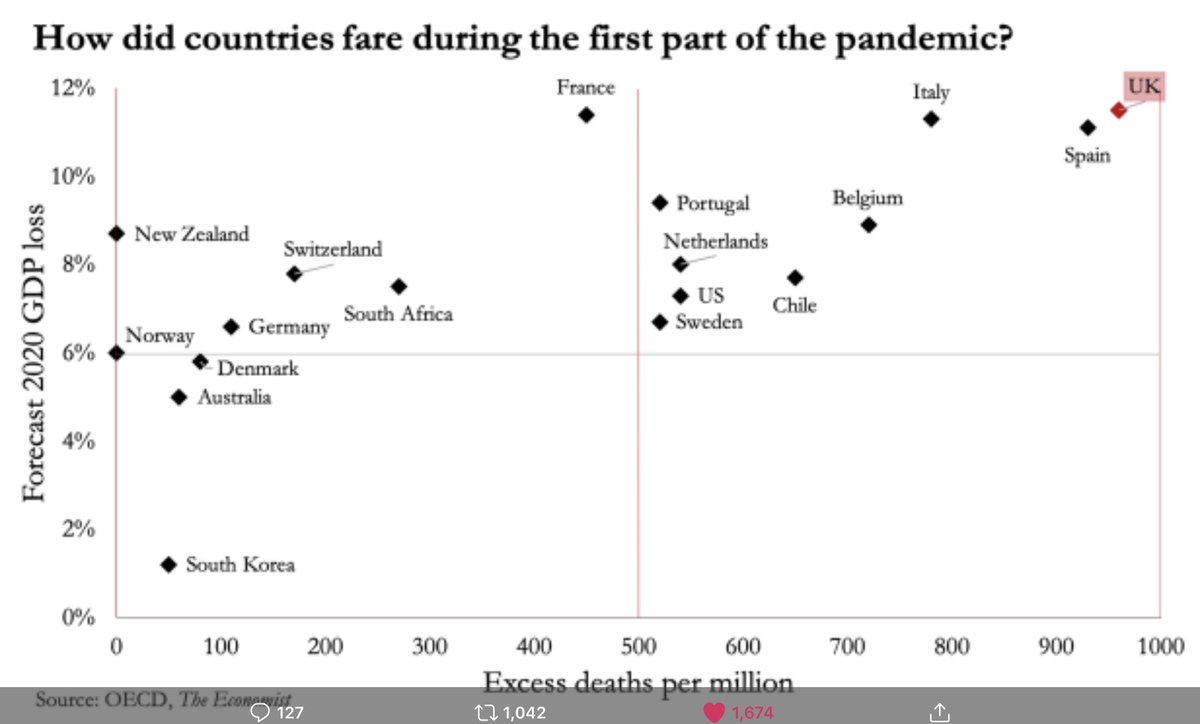 @KayBurley @MattHancock Such a strange tweet. @MattHancock is doing everything he can to save his career, to which end lying & twisting facts are par for the course. In any other walk of life his & his govts' disastrous performance would have seen his head roll long before now. https://t.co/zpzWUqydNI
I would ensure we have a test/trace/isolate system that works. Only way to control it until there's a vaccine. But we don't have one because our Govt has failed us yet again - as it did on PPE, protecting care homes, airport checks, masks, quarantine, schools etc etc. https://t.co/b8zQWxyo5k
It was @BorisJohnson and his @Conservatives government that took the #CovidTesting from our brilliant NHS. Gave the contract to privateers Serco.....and put Dido Harding in charge. The perfect ingredients for a chaotic disaster....where decent folk pay the price. #GoneTooFar