We cannot allow this virus to spread any further. Today the Government announced important new measures ranging from restrictions on pubs and restaurants to updated guidance on face coverings and working from home. RT and help us get the word out.
Londoners must redouble their efforts & follow all the measures that have been laid out. I strongly believe that acting early, rather than having to impose more stringent measures later, is the right thing to do both for public health & the economy. 2/2 https://t.co/vUB1tzIi3W
Londoners have shown incredible resolve during this pandemic. But many, myself included, feel that the UK was too slow to respond back in March. We must learn the lessons from the first wave – and that means taking decisive action right away. My piece in @theipaper
Following my constructive call with the Prime Minister this morning, it's clear we must act now - rather than having to impose more stringent measures later. It is the right thing to do, both for public health and the economy. My statement ↓
Quoted @BBCNews
Requirement for face coverings to be extended to include staff in retail, all taxi users, and staff and customers in indoor hospitality settings except when seated to eat or drink PM Boris Johnson announces new coronavirus measures for England https://t.co/NcgD0xk77O https://t.co/s0tJrlikiU
As the PM said today, we are at a perilous moment in the fight against this virus. For months I have urged Ministers to go further in encouraging the use of face coverings, as they help stop the spread of COVID-19. I am glad they will now be compulsory in more public settings. https://t.co/YaIn96GDLe
Air pollution puts Londoners at risk of developing asthma & stunted lungs as early as in infancy. We cannot let this continue. To mark this year's #CarFreeDay, I'm launching my air quality monitoring project to measure how we're protecting London's schoolchildren from toxic air.
I'll be speaking to the Prime Minister shortly to discuss the rise of #COVID19 infections in the capital and the measures we need in London to protect our city. I will update Londoners on the next steps as soon as I can.
We must take the rise in COVID-19 cases in London incredibly seriously. Please follow the social distancing rules and do everything you can to help stop the spread. If you have any symptoms, follow @NHSuk guidance and self-isolate immediately ⬇️
We know the only way to get a grip on this virus is testing - but London's testing system is still not fully functional. As cases are now on the rise across the city, we must act quickly to slow the spread by implementing other measures. Clip @Channel4News https://t.co/1EM3hYS4vt
The Government must learn from the mistakes of the first wave. I'll be putting London's plan to the PM this morning and calling on him to act now to slow the spread of the virus across London. Clip @SkyNews https://t.co/9WGSyLoHRB
It is unacceptable that we still do not have a functioning test and trace system in place. Given the figures we've seen today we must take pre-emptive action to avoid another London lockdown and to protect our economy. Clip @BBCLondonNews https://t.co/jZ9kY0fewe
The Government's Chief Medical and Scientific Advisers made it clear: COVID-19 is now spreading exponentially across the UK. We must act now. With local leaders across London, I've agreed a plan for our city to help save lives. I'm discussing it with the PM tomorrow. My update:
This is concerning. I've been working with @SaferRentingCH to equip council enforcement officers on dealing with rogue landlord behaviour, and the @MetPoliceUK are training officers handling illegal evictions, but the buck stops with the Government to protect renters in law. https://t.co/N3TfJ7ojAf
London's world-leading music venues have been devastated by the impact of COVID-19. That's why I'm giving £450,000 to support 141 grassroots venues across our city, tailored to their unique needs, such as rent disputes, local council discussions, or direct financial aid.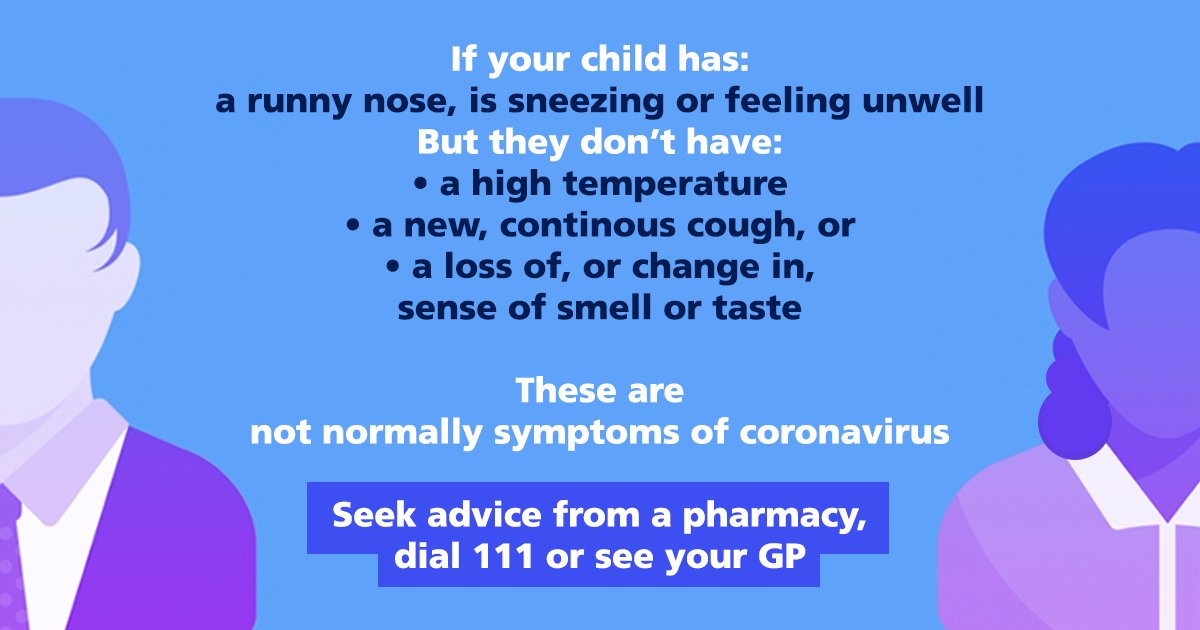 If your child is unwell, but isn't displaying any of the three coronavirus symptoms, there's no need to book a test. After they've recovered, they can return straight back to school. #BackToSchoolSafely https://t.co/DpeDn9kn6A
Londoners are rightly frustrated by the lack of COVID-19 tests. While I continue to urge the Govt to deliver a reliable testing system, please make sure you're aware of the symptoms. If you develop any at all, self-isolate immediately. https://t.co/v5FJ8TrCOc