We looked inside some of the tweets by @LYNNGVNN and here's what we found interesting.
Inside 100 Tweets
Time between tweets:
13 hours
Tweets with photos
28 / 100
Tweets with videos
6 / 100
Rankings
(sorted by number of followers)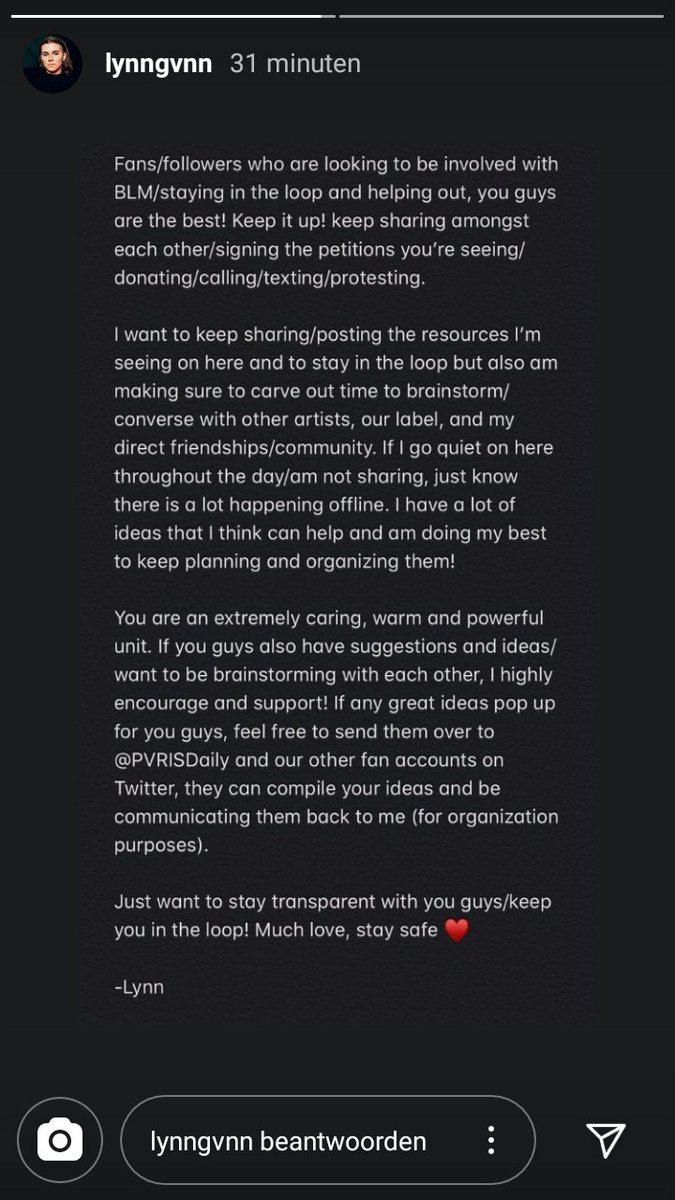 Please continue to send in your ideas, important articles, links. They're very much appreciated and many have already ended up on the big list💪🏻 Keep sharing, donating, protesting, calling & texting. Every little thing helps💜 https://t.co/0AuSlUT53r
Yesterday we hosted A View From The Front Line, an introspective panel to inform and educate the Warner staff and our artists on the importance of using our voices and influence in a positive way to impact social and political change in our world. https://t.co/zeLlXuR8BH
brainstorming with @LYNNGVNN right. now. what are some ways we can keep this conversation going and how can we help move this energy into action?? anyone have ideas???
artists rely on music industry professionals for logistics, planning, budgeting and scheduling. insist they come back with a structured plan of action to allocate funds and organize resources. demand this go beyond the equivalent of thoughts and prayers for the black community https://t.co/aLDj2n3qjD
Quoted @jackantonoff
how much money is being donated from the labels, publishers, streaming services and all other corners of the music industry tomorrow? i can't find this info
We would love to know too. https://t.co/mniwXxpX61
Observing. Learning. Finding the ways we can be of service as individuals and as a unit... how that can extend outwards and how that can be done tactfully and with the most impact. We want to do better and hope you do too. Black. Lives. Fucking. Matter. #BlackLivesMatter
Quoted @evandawson
Governor Cuomo addressing protesters directly: "'I'm angry.' Okay. And what? And you want what? The protesters are making a point, a sensible point, but you have to add the positive-reform agenda, so politicians know what to do."
Police accountability boards run by civilians with disciplinary powers. No one with 18 strikes gets to keep their job. https://t.co/bOoxaimiT3