Quoted @lizo_mzimba
The return of the Great British Bake Off on Channel 4 was watched by 6.94 million viewers according to overnight figures Up from last year's launch which had an overnight figure of 5.69 million (it went on to achieve a 28 day figure including catch up of 10.03 million) https://t.co/X1jZ0fowLv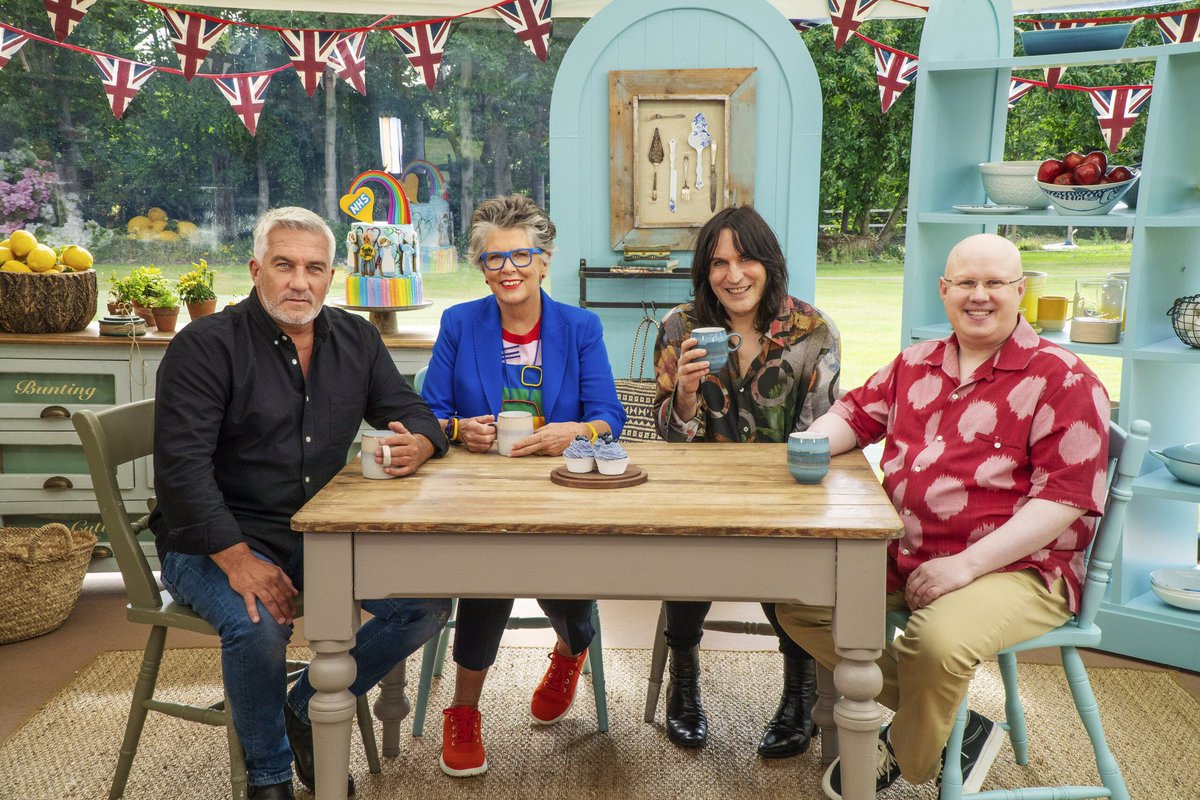 I was so weepingly grateful to see it back. And so much drama! "Freddie Mercury's head exploding!" is not a sentence you expect to say about Bake Off. https://t.co/fqGpAEh8XK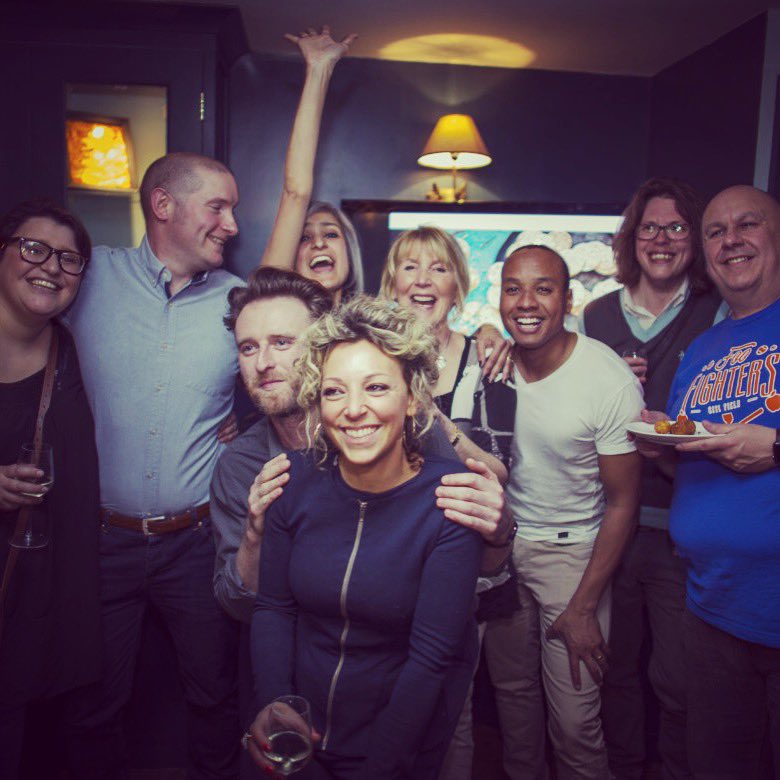 Many gorgeous memories of the tent, best of all meeting these 🌟 people!This picture was taken in April 2016 when the bakers joined me to celebrate the launch of my first book!As #GBBO starts tonight I will be chatting to @nancybbakes live on @instagram 6pm please join me then❤️ https://t.co/OQPmbEqQ6T
Have listened to lots of despairing business owners on @bbc5live today. It's just heartbreaking. If, like me, you're a salaried employee working in an industry that isn't made unviable by lockdown, you don't know you're born....
Quoted @ProfKarolSikora
I've seen so much nasty and personal abuse thrown at some of my friends and colleagues who signed the letter yesterday. If they want to call me every name under the sun, that's fine but don't involve the others. Personal abuse is unnecessary and only polarises the debate.
When did questioning the way in which a government is handling something so important to all our lives & livelihoods become a reason for abuse? The people who wrote this letter are serious, compassionate & knowledgable. https://t.co/OlCrDJvtty
Quoted @ProfKarolSikora
A group of us across medicine, academia and other areas have come together and sent this letter to the PM and his team. Professors Heneghan, Gupta and many others - a wide range of voices as this crisis affects everything. We desperately need a rethink to find a better balance. https://t.co/0jHqta3KYE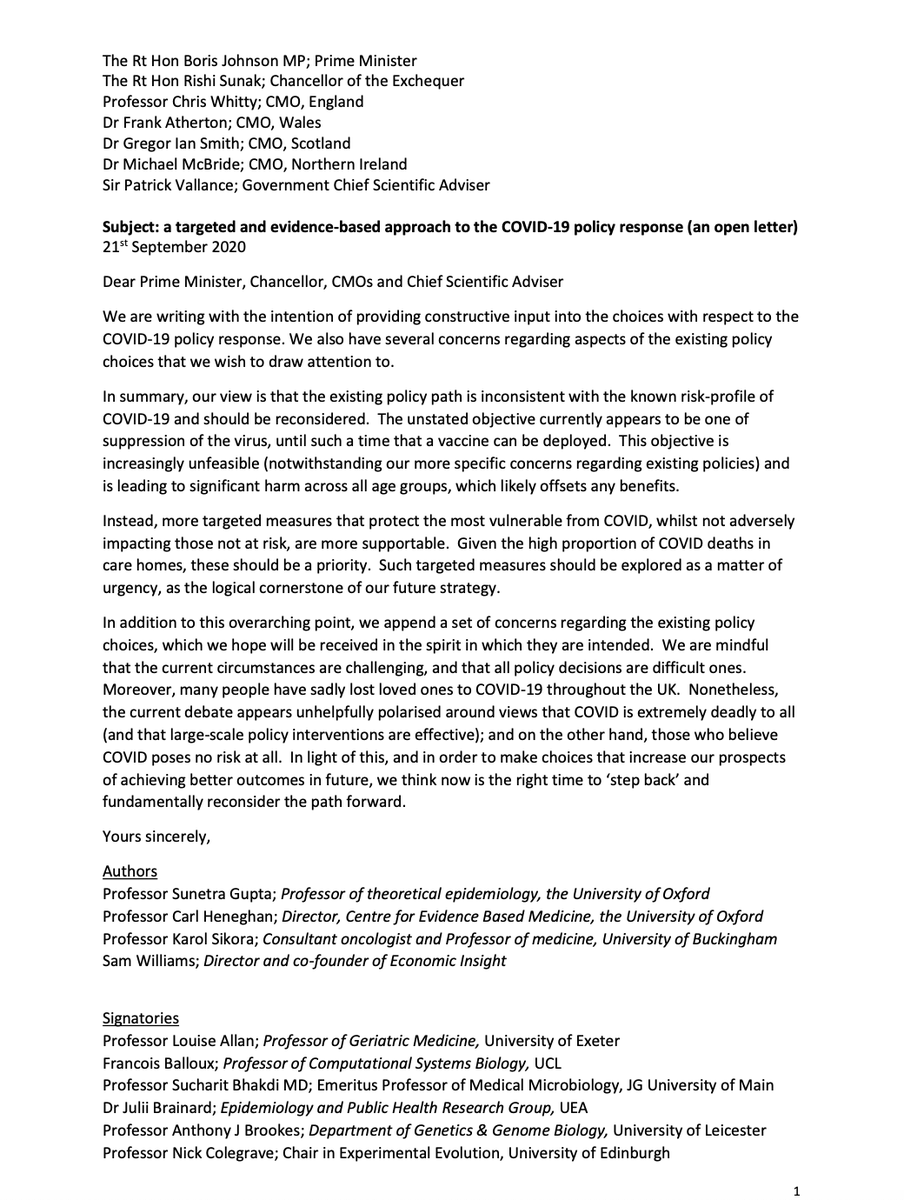 The alternative view to Whitty/Vallance here, from Sikora/Heneghan (and 30 other senior academics). The Govt needs a total rethink. Suppression of the virus until a vaccine arrives will fail, and its benefits are outweighed by the harms. Protect only the vulnerable instead. https://t.co/g55h2aiNcN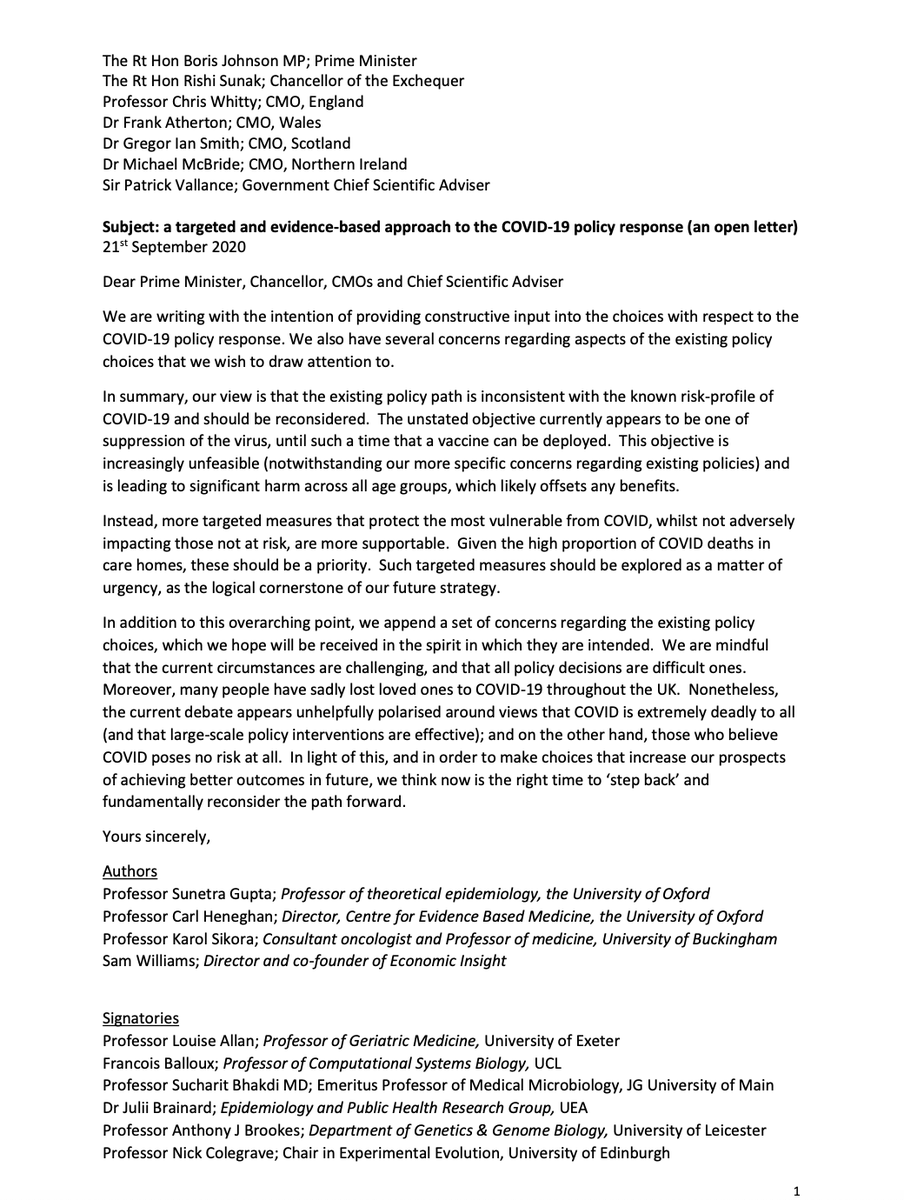 A group of us across medicine, academia and other areas have come together and sent this letter to the PM and his team. Professors Heneghan, Gupta and many others - a wide range of voices as this crisis affects everything. We desperately need a rethink to find a better balance. https://t.co/0jHqta3KYE