We looked inside some of the tweets by @Kimmypartyof5 and here's what we found interesting.
Inside 100 Tweets
Time between tweets:
2 days
Tweets with photos
15 / 100
Tweets with videos
15 / 100
I fear Republican sabotage of the USPS, including slowing mail delivery, is a Trump strategy to make voting by mail more difficult this fall. Request your ballots and return them as early as you can. https://t.co/LZONq8EPKE
A few dozen people turned out yesterday afternoon in FL to hear Tя☭mp upon his arrival. Pic 1: Wide shot of actual crowd. Pic 2: White House released image of the event. Pics 3 & 4: Notations of the same people cut and pasted into the image to make the crowd bigger. #TrumpLies https://t.co/KraWl5OUhs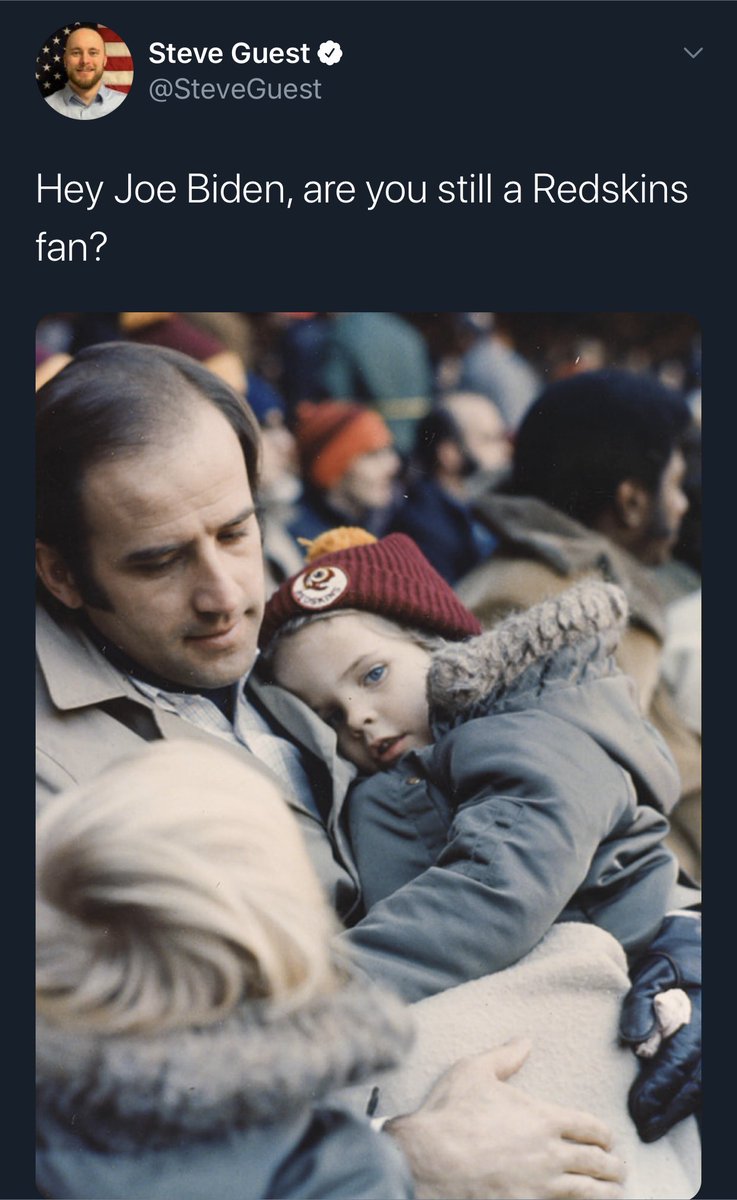 This might be one of the most disturbing posts I've ever seen. In a now deleted tweet, @steveguest posted this picture of Vice President Joe Biden holding his son shortly after his wife died. Biden has lost a wife and children. This is disgusting. Steve Guest owes an apology. https://t.co/15Sjdj6gfY
Ok, this is important and we need your help. We need to send an overwhelming message. Can we get this over 3,000 RTs and help push this video to over 1 million views tonight? Retweet. Text it to your friends. Let the world know that #WeWantJoe. Ready? Go.https://t.co/2T16gEGEpM
Quoted @funder
BREAKING: Trump is ending funding for 13 coronavirus testing sites in 5 states. This is an example of Trump slowing testing in broad daylight. It's criminal.
I can't believe this news isn't a bigger deal! It's absolutely criminal. How is tRump able to get away with everything 😭🤬 At this point, one of my greatest fears is this asswipe getting re-elected. https://t.co/P9QJZfFH9J
Hey there , Kentucky friends! This primary on Tuesday is SO important and voting has become very confusing ! Dont let that stop you. Call (833) GOVOTEKY to find your polling place . (833) 469-6935 Make your voice heard! #vote 🗳 🇺🇸 #AllEyesOnKentucky
Quoted @MeidasTouch
The official head count for tonight's #TrumpRallyFail was 6,611 people. Here's an experiment. Can this tweet get more retweets than that? Ready? Go.
I'd like to think that rational republicans will see the type of folks that tRump appeals to (uneducated, racist, etc.) and not want to be associated with that. https://t.co/FOWXpcI8ln
I humbly submit this as a potentially viral hashtag, because it speaks to his deepest fear and would never stop driving him crazy: #EveryonesLaughingAtYouDonald